Highlights:
Kayden Maughan , Alex Weber , Joey Zamora , Grady Graf , Blake Bishop , Mark DeRuyter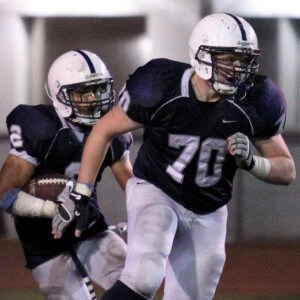 Chiawana football has a lot of to be proud of based on recent tradition, and this will be a year where individual and team expectations are very high. We caught up to one of the state's top lineman Kayden Maughan (6-3 250 Jr. OL/DL), who was a 1st team all league lineman as a sophomore and hasn't slowed down since.
Maughan is a leader on and off the field and looks to be a key component to a special 2014 class. Head Coach Steve Graff is one of the most respected coaches anywhere in the region, and this up coming group of seniors have won together for most of their lives.
The Riverhawks went (6-4) in 2012 in what was an average season in comparison to previous years. They went (18-2) in the two seasons prior and look to return to that type of form.
Referencing the upcoming senior class you can look at Alex Weber (6-0 205 Jr. MLB) as one of the best backers in the state. He will be a three year starter and three time all league athlete, earning 1st team all league honors in 2012. Kayden says, " Alex is a true prospect…He is freakishly strong, very intelligent and has learned a great deal making key plays in the Graff Defense". He continued, "For Alex football is life, he's a great athlete and probably the biggest name here at Chiawana".
Joey Zamora (6-3 195 Jr. QB) will return at QB as another three year starter, earning 2nd team all conference honors last season, while Grady Graff (6-0 195 Jr. LB) is someone who Maughan describes as an individual who "embodies the Riverhawk Football Program's commitment and work ethic". Graff is a kid that grew up in a football family, and will be yet another three year all league kid earning 1st team all league honors last season.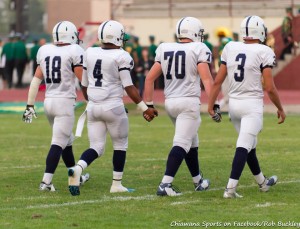 Chandler Newell (6-3 230 Jr. OL) will team with Maughan to lead the line, as he is another unanimous 1st team all league athlete. Kayden says, " Chandler just gets the job done, he can deliver the blow and gets down and dirty in the the trenches". Maughan added, "He's extremely difficult to go against in practice and will be a key to our line".
Mark DeRuyter (6-0 185 Jr) will be another three year starter and a very talented overall athlete , while Brady Bishop (5-9 165 Jr. S) is a district wrestling champ and someone that Kayden calls, "one of the toughest kids in the area". Bishop earned 2nd team all league honors last season.
These seven seniors, and talented basketball player turned O lineman Wesley Henderson will be one of the better senior groups in the state. If there was ever a year that the Riverhawks had a chance to make a run, 2013 would be it. All of these talented seniors and a legit junior group, provide Chiawana with a lot of hope and expectations for next season.
Dre Dorton , Isaiah Ritchie, Christian Penney, and Logan Ellsworth are four juniors that will all play a pivotal role. Chiawana lost there first three games of the regular season in 2012 before ripping off six straight wins. They lost to a red hot Gonzaga Prep team in the first round of the playoffs, but are very dangerous moving forward with six athletes all returning as three year starters.
Zamora will be a key player as Maughan says, "that's my quarterback". Joey is a kid with good size and someone with a lot of potential moving forward. Kayden has received interest from BYU and could project to that level with a good 2013 season and added size. He will be taking in Washington st and Arizona St junior days, and also visiting some Ivy League type schools on the east coast such as Harvard. Maughan is a 4.0 student and someone with a ridiculously bright future.
Chiawana will be a team that could put Eastern Washington football back on the map, and we can't say enough good things about Coach Graff and his program. We will keep you updated as the year drawers closer, as you can the expect the Riverhawks to be a legit playoff team this up coming season.
Photos for this article were provided by Chiawana Sports .