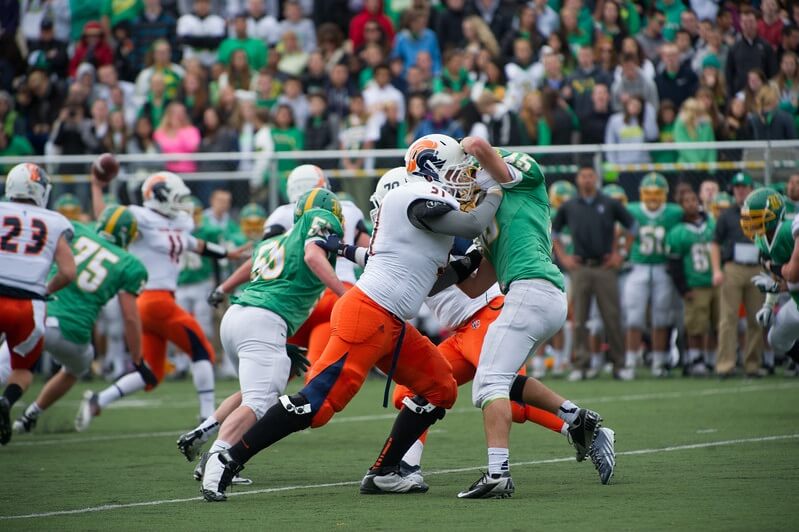 Since the day our 2014 player rankings came out, a name that has been on a steady climb is OL Drew Springfield (6-3 275) out of Eastside Catholic High School in Sammamish, WA.
The Crusaders were the Metro League Champions and finished 2nd in state this past season behind one of the best offensive lines in the entire state. All five starters were All-Metro selections, with Springfield and senior Christian Shigley being named to the first team. Fellow seniors Hunter Hudgins and Joseph Symmons, along with sophomore Alex Neale were all voted to the 2nd team.
With the graduation of three starters, including D1 players Shigley (Harvard) and Hudgins (Holy Cross), Springfield will be looked to for leadership on what should be a fairly inexperienced line. Springfield will be a three year varsity player as he makes the move to tackle. Eastside Catholic O-Line Coach Wes Potter does a great job and I expect the transition to be smooth.
2012 was a big year for Springfield. He finished the season not allowing a sack and with a reported 80+ pancake blocks from his spot at RG, but knows his future may be elsewhere. Springfield states, "I've been working on center because I know that my size has me leaning that way".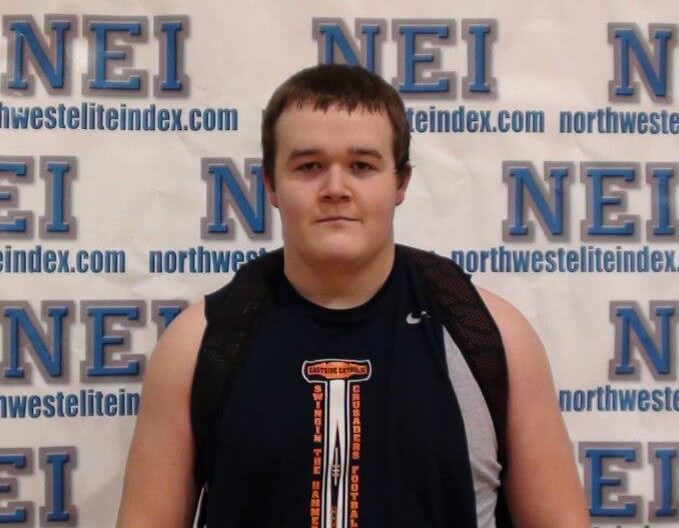 Springfield has a mean streak that really can't be taught. "I would say I play with a chip on my shoulder at all times". He continues, "No one can stand in my way. I don't care what happens, all I know is I'm going to dominate the person in front of me".
That statement may come off as a bit cocky, but I can assure you it isn't. Springfield is what I would call "outspokenly humble". Challenging his teammates and even opponents on occasions, but in the end would be described as more confident than anything.
It is still early in the recruiting process for the 2014 class, but Springfield is already gaining interest. Springfield says, "I already been in contact with the coaches from Washington State, Kentucky, and Brown University".
Springfield has a great work ethic and has been a fixture at our Elite Events, where he is getting better by the week. As Springfield and the Crusaders work to get back to the Tacoma Dome, you can be sure that NEI will be right there keeping you up to date on one of the top teams in the state.