Aaron Rodgers, Jake Locker, Kellen Moore, Erik Ainge, Travis Lulay, Kellen Clemens, Drew Stanton, Max Browne, Jake Heaps, Isaac Dotson, Ndomakong Suh, Myles Wade, Austin Seferien-Jenkins, Kasen Williams, Sean Canfield, Ryan Gunderson
+ Many Many More
Click here to visit the Barton Football Academy Alumni Page
Explanation of Events/ Camp and Combine Tour
The Barton Football Academy is going on two decades of existence and is the largest football academy in the Pacific Northwest. BFA's coaches are for the most part former D1 and NFL guys, as we currently have many D1, NFL and CFL alumni.
The success has come from a blue collar approach, where anyone willing to work and put in the time has found the training to be life changing. Every year professional athletes and D1 kids come back to train with TB in the off season and hone their skills. The BFA alumni page speaks for itself, as there isn't an organization or group that even begins to touch what has been built over the years.
Recruiting has now changed in the northwest as we are in consistent contact with a majority of the D1's throughout the country, and can help our athletes get placed at all levels of college football.
No athlete has ever been turned away for financial reasons at BFA, as we truly believe in making sure every kid receives an opportunity to showcase what he can do regardless of talent or money. We are currently covering Oregon, Washington, Idaho, and Montana with continued expansion and some exciting new announcements coming soon.
(January-March) Oregon & Washington Barton Football Academy Elite Events
We will always have a our regular BFA Camps, but our Invite only Elite Events in Portland and Seattle have changed the game in the northwest.
They have allowed the top athletes to get out and train against one another and compete over the off season, as we are now seeing triple the amount of scholarship offers with in the region from years past. This is a credit to the kids who are taking advantage of opportunities. Our college connections have never been more prominent. The events allow the top kids to battle against one another on a weekly basis, giving justification to an area (northwest) that is not necessarily a recruiting hot bed.
Colleges are able to use these events as a way to gauge the talent in our area, with literally almost every media outlet in attendance. ESPN, Scout, Fox Sports, The Seattle Times, Dawgman, Duck Territory, 1080 The Fan, Oregon Live, 247 Sports, and Beaver Blitz are just some of the major groups that are out on a consistent basis.
We appreciate the support of the universities and media outlets alike, and will continue to work as hard as we can to provide them with the best football environment possible.
(April-June) NEI/Barton Camp and Combine Tour
The Camp and Combine tour is in its second year of existence, and was created to give every athlete an opportunity to showcase their abilities without having to travel great distances. Over the spring we will be hitting 8-10 different northwest cities culminating in a showcase event in June that will feature 40-60 D1-D3's from all over the country.
There isn't a group or organization that comes close to doing anything like this, as we felt it only fair to get out and evaluate ALL kids regardless of location. These camps and combines are designed for ALL athletes regardless of talent level to get out and showcase what they can do. We will once again be hitting cities such as Medford, Bend, Salem, Vancouver, Issaquah, Spokane, and Bellingham.
Last season's big event at UW was by far and away the most well run and beneficial for athletes looking to be recruited. It was the largest one day event ever put on in northwest history. Stay tuned as we will be announcing which additional cities we will be adding soon.
**With other groups popping up all the time there has been some confusion among what we do and other organizations with a similar name. The biggest difference is that we are the place where all of the top athletes come to train. There is no comparison**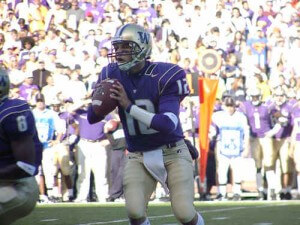 Taylor Barton
In my opinion the best quarterback coach in the country. Don't take it from me check his record and the alumni page. He turns down D1 and NFL coaching jobs every year, to run his business and help the kids of the northwest. Two of the last three years he has had the #1 QB in the country come through the academy, training with them from a young age… (Max Browne-USC, Jake Heaps-Kansas)
Taylor holds almost every Oregon High School passing record ever set, including passing Tds (56) and Passing Yards (4046) in a season. He went on to play and start at Colorado and Washington, while winning a National Junior College Championship at San Francisco City College. He was a projected 4th round NFL Pick before career ending surgeries. You may see the rest of Taylor's Bio in the upper right of this page under 'Our Team'.
I've never met somebody as good at their profession, as Barton is as a quarterback coach. With all due respect to the other talented QB coaches in the country TB is in a class by himself.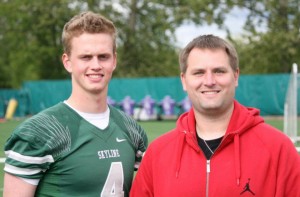 Greg Barton
The man that started it all. One of the most well known football minds in the country. Former Detroit Lions QB that graduated from Tulsa. Will go down as one of the most influential sports figures in northwest football history, as he continues to coach and help athletes of all ages.
You can't even begin to count the number of lives this man has changed, so we feel very fortunate to have Coach Barton always teaching.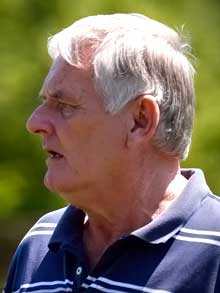 Mike Bush
Hands down one of the most talented wide receiver coaches in the country. Ask ANYONE who has worked with him and the guy is a difference maker. As talented as he is as a coach, he's even a better person making Bush that much more appealing to work with.
Mike was an ALL Conference Pac-10 football and basketball player at Washington State… Very few people ever double up with multiple D1 sports, and he succeeded in earning all conference honors in both. As an overall athlete the guys a Freak.
If you are a receiver in the in the NW, and want to take your game to the next level you need to be training with Bush.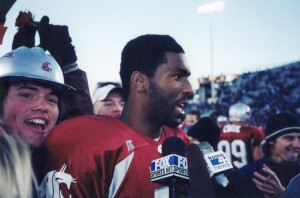 Alex Brink
Alex was one of the most successful quarterbacks in Oregon HS Football history out of Sheldon HS in Eugene. He went on to start for three years at Washington State, before spending time with the Houston Texans and the Winnipeg Blue Bombers of the CFL.
Brink has been working with Taylor Barton for a number of years, and they are running the region at the position. Alex is one of the most well liked coaches and athletes anywhere in the country.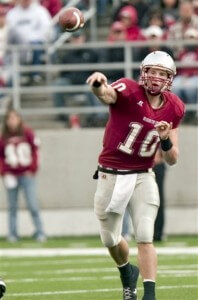 Alex Linnenkohl
Linnenkohl is one of the fastest rising young line coaches in the west after starting for three years at Oregon State and going to time spent in the NFL (Chicago) and the Arena League.
Alex is your classic work horse and someone that came up through the Academy. He worked his way on to the Beavers roster and ended up being one of the top lineman in the Pac -10.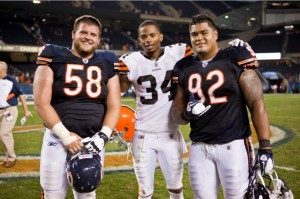 Greg Prator
Prator played at Washingon State and has done a phenomenal job coaching and teaching at Newport HS. He was a legit D1 athlete out of Riverside, California and is one of the favorites among the kids.
Prator was an outstanding receiver out of HS finishing 12th in the state of California in receiving yards and finishing up playing for the Edmonton Eskimos of the CFL.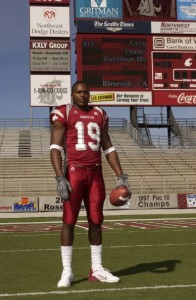 Jaleel Kindell
Was one of the most talented players in the state of Oregon as a high school athlete, winning a big school state championship at Tigard. Kindell currently coaches at Lincoln and was a full scholarship D1aa athlete at St Peters University in New Jersey.
Jaleel is a phenomenal wide receiver coach , coming through our academy as an athlete. His brother is a currently a standout for the Cardinals.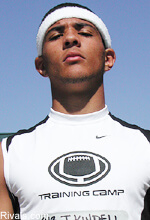 Marcus Royster
Many are familiar with the name Royster as Marcus played at PITT and Portland St in college, and then the Arena League and the NFL. He is the brother of Mazio Royster, an ALL American at USC who went on to play for Jacksonville and Tampa Bay.
Others may remember Jerry Royster who spent 20+ years in Major League Baseball. Marcus comes from one of the most highly respected athletic families in the region.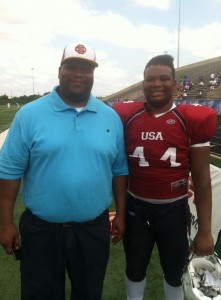 Matt Roth
Roth is the O line coach at Lakes HS and one of the most talented individuals we have come across. Matt is technically about as good as they come. He coached one of the nation's top lineman in Zach Banner two years ago, now at USC over the last two seasons along with countless other D1 and collegiate athletes.
Many of the state's top lineman have been training with Roth on a personal level over the last few years and we only expect that trend to continue.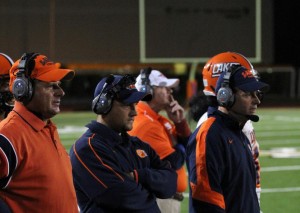 Ryan McCants
McCants was the Oregon St tailback for multiple years, splitting time with the likes of Jacquizz Rodgers. Ryan was a high profile recruit out of Corona, California that graduated from Oregon St and recently took part in the NFL Combine.
He is also an outstanding speed and agility trainer, and will be working with some of the region's top kids both at the running back position.
Kieran McDonagh
Current starting Portland State QB that started as a freshman and has none done nothing but lead in his short career. McDonaugh took the Skyview Storm to their first ever big school state title appearance, losing to Max Browne and Skyline in 2011.
He now works with our youth and older athletes in the Portland area and is a huge bright spot for a Vikings team that has some special young talent on its roster.
Dionte Brooks
Brooks is one of the most hungry young linebacker coaches in the region after a successful career at Portland St. Dionte played some of the best HS ball in the country coming from Crenshaw and Dominguez High School in Compton.
He recently graduated from PSU and has a very bright future with the football academy.
Josh Milhollin
The 6-5 QB turned WR out of South Medford has done an outstanding job working with the local talent. He is all of 6-5 and can play multiple spots at the D1 level showing off his versatility.
Josh was a standout for the Southern Oregon school out of High School.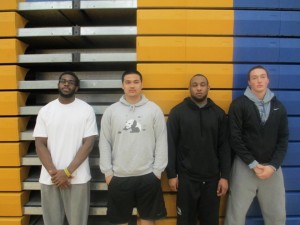 Brian Balsiger
One of the top HS WR's in Oregon out of Tualatin HS a few years back; Originally went to PSU before making the transfer to D3 National power Linfield this season. Brian is one of the most likeable people you will ever meet, coming through the academy as a player and now a coach.
Balsiger works with our youth and will be a primary target for the Wildcats over the next few seasons.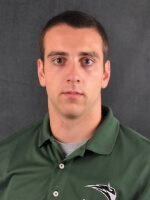 Willie Griffin
Griffin was the backup running back at Washington for 2 years, before transferring to Portland St and doing well while there. Willie was one of the most recruited HS backs in California out of Oakland and does even more good work off the field.
Griffin graduated from PSU and plays a big role in the community, working with the youth both on and off the field.