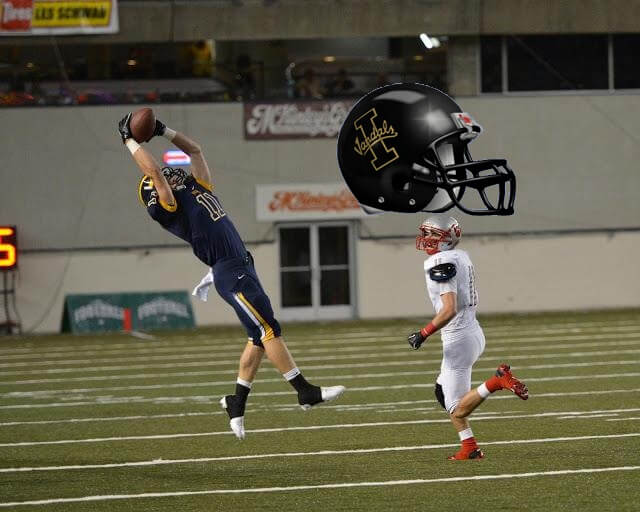 Bellevue again is loaded with top prospects who are already garnering offers. The latest to nab a full ride from an FBS program is ATH Timmy Haehl who will play both safety and quarterback this fall for the Wolverines…
"I got an offer from the University of Idaho. They want me to play safety for them," Haehl told Northwest Elite Index. "I was kinda shocked since I had only met one of their coaches when they were on campus this fall and I'd only had a little bit of contact with them, but it was really great to get that first offer."
In addition to his offer from the Vandals, Haehl said he's been hearing from Boise State, Utah, Wyoming, Colorado State, Washington and a couple of Ivy League schools — Brown and Yale. "They are all looking at me to play either corner or safety," Haehl says.
As a junior this past season, the 6'1″, 190-pound prospect hauled in four interceptions to go along with over 50 tackles from his safety spot.
"I like playing on both sides of the ball, but I like playing defense a little more just because you can attack all the time," Haehl noted.
In addition to his exploits on the gridiron, Haehl is also a contributor to the Wolverine round-ballers, playing both point and shooting guard and averaging 10 points, seven rebounds and five assists per game.
He is a very good student and will likely see his stock rise in the coming weeks and months and more and more schools get a closer look at him.