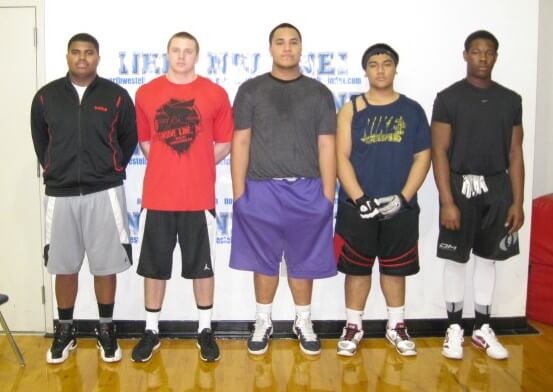 Last year in Oregon we saw one of the most impressive offensive line groups in northwest history come through with 10+ high profile D1 kids.
That said I have never seen a D line group the likes of what Washington has right now. Its not often you would take any positional group from the northwest, and put it up against any other core cast from around the nation but this one I would.
Have a look at the individuals representing the evergreen state and what they bring to the table.
Marcus Griffin (6-3 285 Jr.) Bellevue

NEI's #1 ranked DL for the class of 2014, that helped the Wolverines finish #2 in the country this past season. Marcus currently holds offers from Washington State and Colorado State, with CAL and a bunch of other Pac 12's close to offering soon.
Griffin is a kid with a million dollar personality and someone that will be an easy 10+ offer kid. Marcus gets the job done in the classroom and is one of the most likable athletes you will ever meet. He prefers the defensive side of the ball, but is equally talented offensively and could be one of the top centers in the country if that's where schools want him.
With continued work and progression TheRealMG will have a lengthy NFL career, and will be a kid that represents the northwest the way few lineman have before him.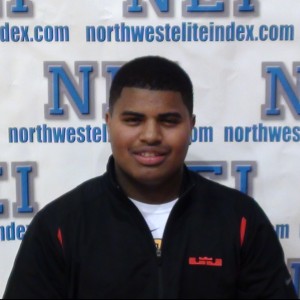 Shane Bowman (6-4 255 Jr.) Bellevue
NEI's #2 ranked DL for the 2014 class, and someone that comes off the ball as quick and hard as any athlete in the region. Bowman has added size to his already monstrous frame, and is another kid that will be a sure fire 10+ D1 offer kid.
Its borderline not even fair for offenses that have to try and block him and Griffin at the same time. Shane is a 3.8 student and brings the full package to the table. His younger brother Ryan "The Future", is someone that will be scary good as well in the coming years as the Bowman kids can flat out play.
Look for Shane to do some serious damage over the remainder of the off season on the camp and combine circuit, and be another kid that get looks from some of the top universities in the country.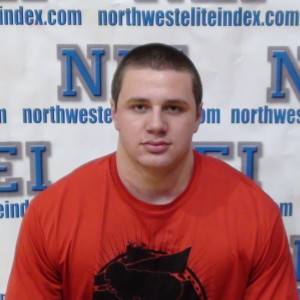 JayTee Tiuli (6-5 300 Jr.) Federal Way
This kid is a beast. Truthfully I haven't seen an offensive lineman stop him yet, as he has just over powered everyone up to this point. Tiuli is one of the most dominant interior lineman that we have seen and he just continues to get better.
As we release our updated 2014 rankings Tiuli will be our #3 ranked kid on the DL for the state of Washington, and a can't miss D1 athlete. There is no question that Tiuli will have plenty of offers before all is said and done, as you can't even begin to describe the massive size and strength that JayTee uses at will.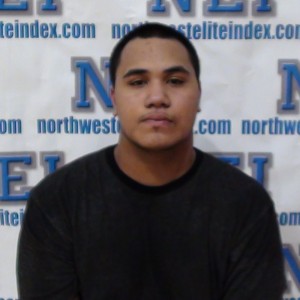 Thomas Toki (6-1 290 So.) Juanita
One of the greatest defensive lineman to ever play football (Sam Adams) will verify that this could be a Sunday type player. His technique combined with a rare combination of strength and speed put him in an elite category, and will have him ranked the co #1 D Lineman for the 2015 class.
Toki is only a sophomore and if he ends up getting another inch or two on his frame its over. He is light years ahead of other athletes his own age, and will be a key member of a Juanita group that is looking more and more like the team that could challenge Bellevue in the years to come.
Thomas is an outstanding kid and someone that will have no problem being a double digit D1 offer athlete. He is the rare exception of a player so talented, that even being 6-1 won't stop him from playing at the highest level.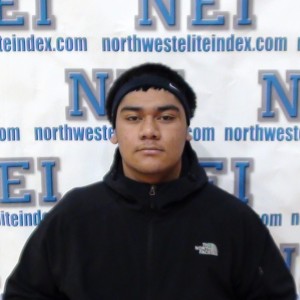 Cody Baker (6-4 255 So.) Eastside Catholic
Cody "Money" Baker is the real deal. He is a super talented overall athlete and has a legit D1 frame. His overall athleticism speaks to his upside, as he will be another kid with 10+ offers when all is said and done.
Baker is a phenomenal baseball player, but see's an incredible future coming off the end. Baker helped his EC group reach the state title game this past season, as the Crusaders will bring back a D line that can compete with anyone in the region.
Cody is a kid that requires a constant double team, but all of the surrounding talent on his own squad makes that impossible. He led his team as a sophomore in sacks (5) and tackles for loss (8). One on one Baker will get you 90% of the time, so things look good for one of the most talented D end's in the country for the 2015 class.