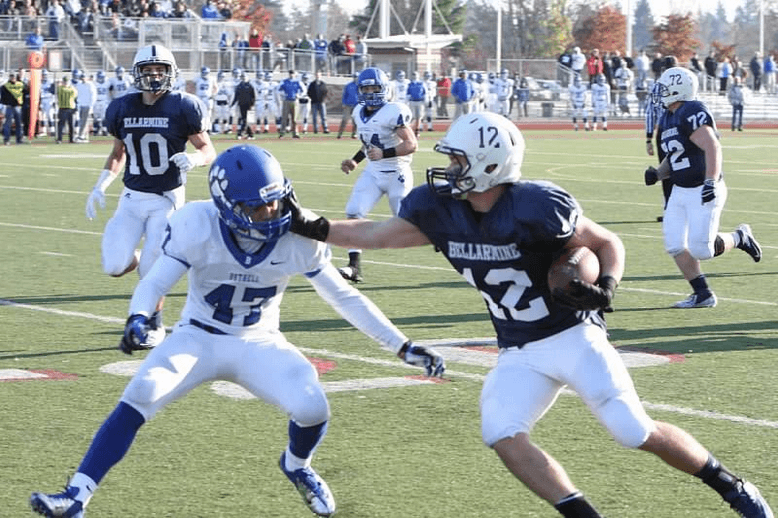 When all was said and done last season, one of the most productive two way players in the entire state of Washington was Lou Millie (5-10 190 Jr) of Bellarmine Prep.
On the season, Millie finished with 275 carries for 1,516 yards and 15 touchdowns from his running back position. He also chipped in with 80 tackles, seven for a loss, and two sacks as a strong safety.
During a 32-29 quarterfinal win over Gonzaga Prep, Millie finished with one of the best all around games the state saw all season. He rushed 38 times for 202 yards and two TDs. Millie also had 13 tackles with one for a loss on defense, helping the Lions get back to the Dome.
After a decent sophomore season that saw Millie finish with 245 yards and four TDs behind big time junior Isaiah Flynn, it appeared as though Millie would again share the carries. Those plans changed when a few days into fall camp, Flynn decided to leave football to concentrate on his duties as a guard for the basketball team.
Now with senior QB Sefo Liufau graduating on to the University of Colorado, there are talks that Millie may be making a move to QB. Millie once told me, "Quarterback is my best position". A position chance would not leave the Lions thin at RB as they return very capable backs Brandon Thompson (5-10 180 Jr) and Jamal Ervin (5-9 160 So) who combined for nearly 500 yards and six TDs.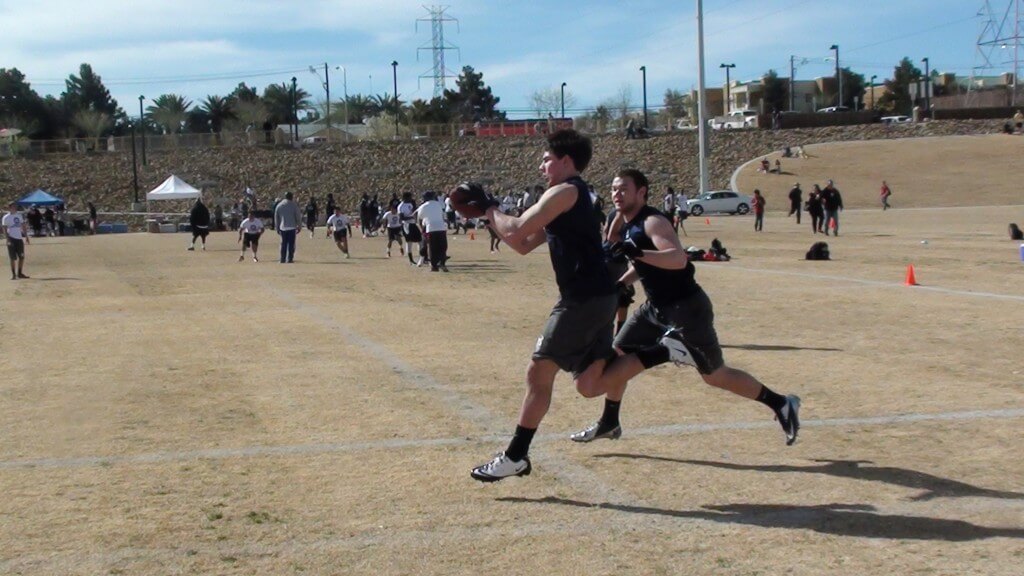 Recently Millie traveled to Las Vegas with us as part of our NEI North team for the NLA 7-on-7 Regional Tournament. He played a bit of a hybrid type position, seeing time at both linebacker and safety. While the team finished 1-3 on the weekend, they were in every game late and very easily could've been 3-0 at the end of day one.
When our player rankings came out during the season, Millie found himself listed as the #6 RB in the 2014 class and rightfully so. This running back class in the state of Washington is one of the deepest it has ever seen, and Millie deserves to be toward the top of that list.
At the end of the day, Millie is one of the states top two way players and will be a player the Lions rely on to lead the team back to the Tacoma Dome. They return highly rated receivers Garrett McKay (5-10 165 Jr) who went for 1,007 yards and 8 TDs, and Drew Griffin (6-0 200 Jr) who chipped in with 738 yards and 5 TDs of his own.
Returning such quality athletes should help offset significant graduation losses for the Lions. The offensive line especially takes a big hit where they lose possibly the best left side of any line in the state with Matt McDougal (LT), 1st Team All-State member Macartney McQuery (LG) and Kevin Kors (C). The OL does return 1st Team All-Narrows League Elijah Klein (6-3 280 Jr).
Head coach Tom Larsen and his staff have done a great job at Bellarmine Prep and I don't expect them to go away. The expectations should be big for the Lions in the 2013 season.