Video Highlights: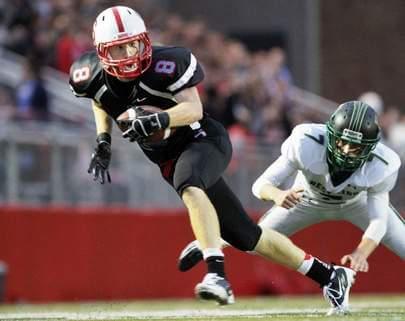 A kid we have ranked one of the top receivers in the State of Oregon, that has gone somewhat under the radar is Kevin Martz (6-2 190 Jr. WR/S) of South Salem.
The talented senior to be is a leader on and off the field, and is someone we have ranked the #4 WR for the 2014 class within the state. In 2012 he accounted for 491 yards and 3 Tds on 34 receptions, helping the Saxons to a (5-5) record getting hot late.
Martz is an Ivy League type student, taking all honors classes and sporting a 3.98 accumulative GPA. He is currently in the running to be the student body president and has one goal in mind, " I want to get a 4.0 these next 3 semesters and be selected the Salutatorian". This is the honor given to the student who gets only 1 B through high school.
Referencing next season Kevin says, " Our first goal is to win league". He continued, " I also want to beat West and Sprague and make a playoff run".
Maximo Espitia, now at CAL, was one of my favorite athletes of all time. Espitia rewrote the school and CVC record books as Martz says, " The guy is a freak, I have never played with a better athlete in my life".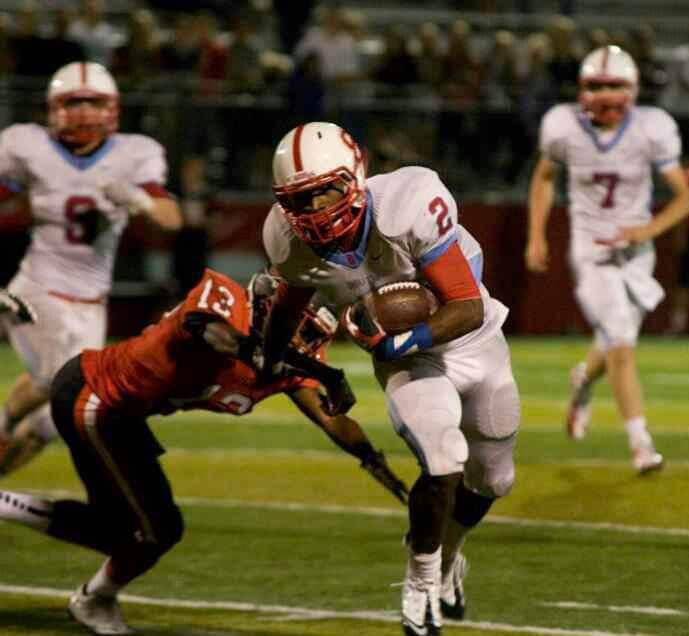 Kevin is a three sport kid and is excited for next season, "I think we have some very talented guys that mesh well together, and if we are all on the same page we will be tough to beat".
Starting QB Sam Tweedt (6-3 185 Jr.) returns after throwing for 1, 531 yards with 13 Tds/8 Ints. He is a good sized kid that will have experience on his side, with a very talented freshman QB also there in Gabe Matthews.
Josh Benton will get the bulk of the carries out of the backfield, with Justin Campbell also being a guy that could carry the rock and do well. Benton had an impressive 2012 campaign, carrying the ball 85 times for 705 yards and 10 Tds. His 8.33 yards per carry average speak to his skill set, as he split time with the very talented Jaylynn Bailey last season.
Martz will most likely see quite a few double teams next year, but Janzen Aguilar-Nelson (5-9 155 Jr. Slot/DB) will make that tougher for secondaries to do. "Janzen is dangerous if you leave him one on one, so I think he will help us in the passing game next season", Martz says. Aguilar-Nelson only caught 7 passes last season, but 3 of them were for Tds averaging 21.7 yards per catch.
They will need some people to step up on the O line, as Josh Allen (5-11 275 Jr.) will be one of the key leaders up front for the Saxons. Chris Stafford (5-11 195 Jr. LB/FB) and Matt Keller (6-3 210 Jr. TE/DE) will be two other kids that come back with experience that need to have big seasons.
In summary South Salem and head coach Scott Dufault are usually in the hunt for a CVC title, and this year will be no different. Mcnary will be in the mix, with West Salem and Sprague always being competitive. We look forward to a hard fought season out in the Valley and will keep you updated on the progress of the Saxons.