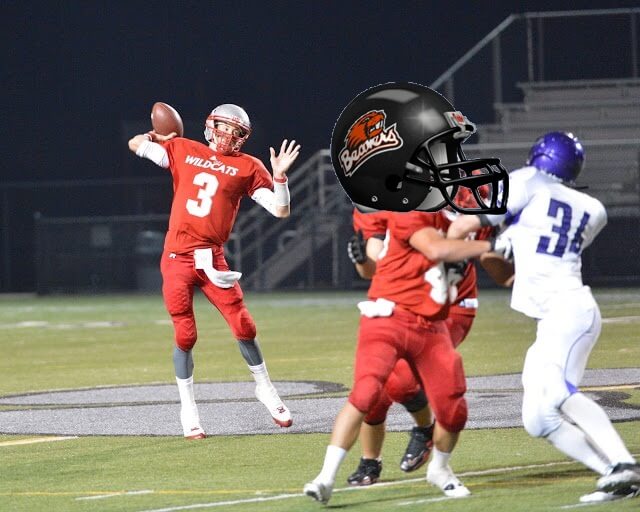 Big news out of Washington today as the state's top ranked QB for the 2014 class, Nick Mitchell (6-3 185 Jr. QB) of Mount Si, got his first offer from the Oregon State Beavers.
Nick's brother Josh is a full ride athlete that plays football at OSU, and that will definitely be appealing for Nick when decision making time comes. Referencing the offer Nick says, "I got pulled out of class today and called Coach Langsdorf, who then said they were offering me and that they wanted me to be a Beaver".
The fact that he could have the opportunity to play with his brother was big, "Ive gone down to Corvallis many times the past two years and built a great relationship with the coaches". He continued, "Its a great school and community, and Im looking forward to my older brothers coming home for spring break so I can talk with my family about the news".
Mitchell went off last season throwing 33 TDs, and completing 62% of his passes while leading his Wildcats to the best season in school history. Mount Si went (11-2) losing to Bellevue twice, with the 2nd time coming in the state semifinals at the Tacoma Dome.
Nick had a monster playoff run and solidified his #1 ranking among his peers. There will be other universities vying for his services, but you can bet that the Oregon State offer will carry weight from here on out.
More then anything Nick is just a good kid that just loves to play the sport. He will get a chance to show what he can do in 2013 without all of the senior weapons he had this past season. This will be the ultimate challenge as Mount Si was absolutely loaded this year.
Congrats to Mitchell on his first major offer. He is a deserving kid and someone we think will have plenty of options when all is said and done.