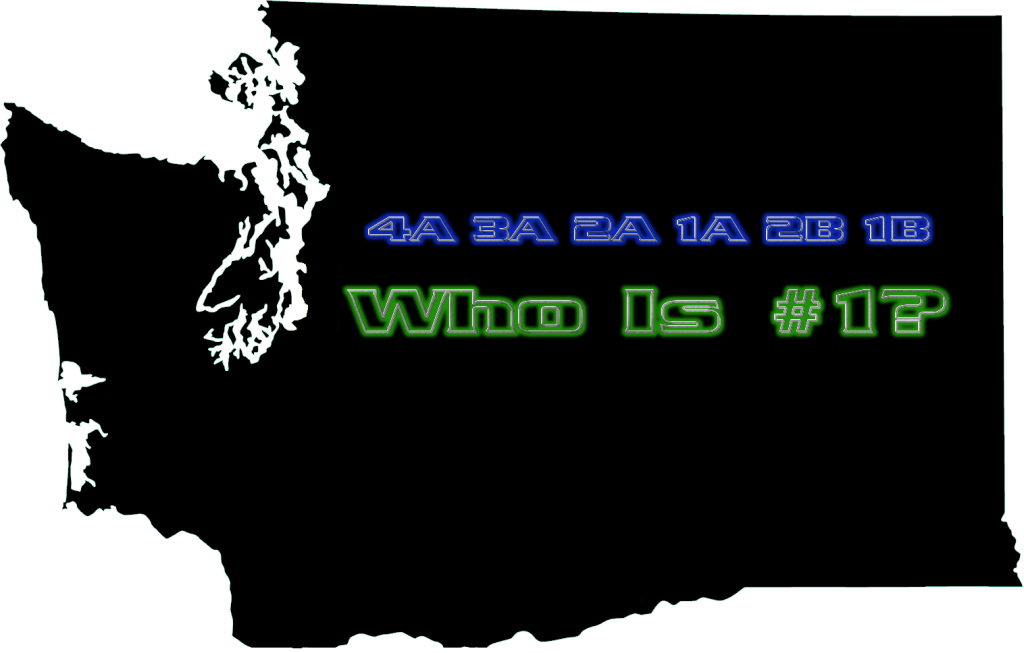 A lot can change from now til the start of the season, but I would like to preview the six teams I consider to be the #1 team in their classification. I will admit that it took me a while to figure out my top 1A team, but I feel confident in my choices. Some people may consider these no-brainer picks, but I would like to give credit where credit is due at every level. If you think a team should be #1 over a team I picked that is fine, but give good reason. In the end, this is all for fun.
4A #1 Camas Papermakers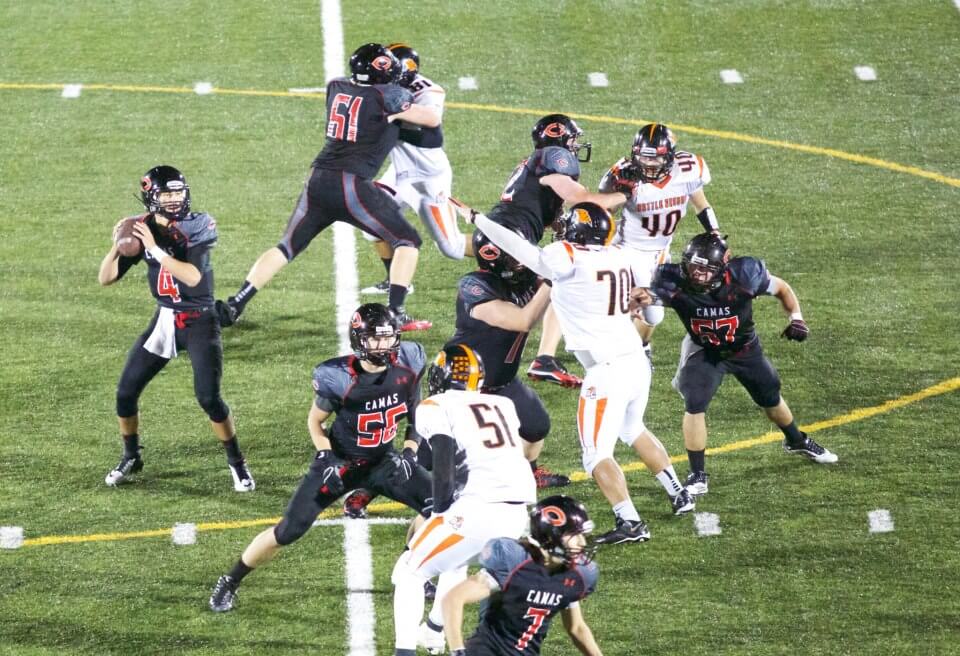 I doubt many people will argue this choice. The Papermakers return one quality player after another from last years semifinal team. Head coach Jon Eagle and his staff have done a phenomenal job and this year they are the clear cut favorite to win a state title.
Quarterback Reilly Hennessey is a year older and a year wiser. With his abilities, I fully expect Hennessey to be an All-State QB at the end of the year. He finished last season with 2,801 yards and 26 TDs. No reason he shouldn't surpass those numbers on what could be a record breaking Papermakers offense.
The duo of Nate Beasley and Zach Eagle will be one of the best in the state. The two combined for 2,964 yards of total offense and 40 TDs. Both players received All-State honors last season, Eagle 1st team as a WR and Beasley 2nd team as a RB. Leading the way for Beasley is big FB Jason Vailea (6-2 245) who clears the way offensively and creates havoc on the defensive side from his spot on the DL
Along the offensive line is where Camas is gonna make their money. They have four legit top level lineman in Drew Clarkson, Chris Durrett, Matt Walser and Matt Danis. Combined they make up possibly the best OL in the entire state.
For more about the Papermakers you can read a preview of the team done recently by Jordan Johnson… Camas Papermakers Preview .
3A #1 Bellevue Wolverines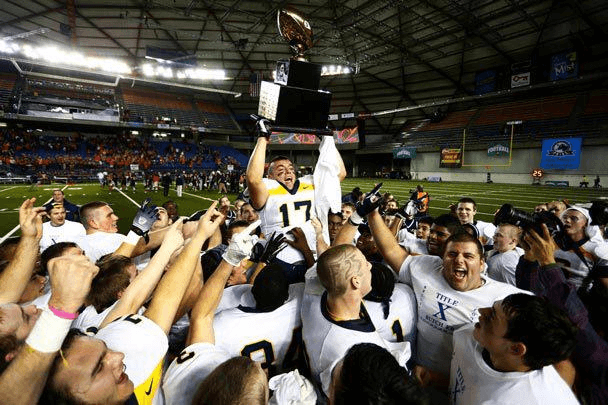 Surprised? Probably not, but with big time loss to graduation we are not likely to see the same dominance out of the Wolverines this season. They are still the favorite to win a 6th straight state championship and will probably do so. The key to the Bellevue Wolverines is nobody will outwork them. The USA Today even talked about their offseason workout program in The Super 25 Way .
No team in the state returns more players with D1 scholarship offers as RB/DB Budda Baker and OL/DL Marcus Griffin each hold multiple offers. QB/DB Timmy Haehl and OL Morgan Richey each have an offer from the University of Idaho. The lone Sophomore with an offer is OL Henry Roberts who picked up an offer at UW's Junior Day. TE/OL/DL Shane Bowman is not far behind and when all is said and done should have multiple offers.
The Wolverines lose a lot of quality seniors to graduation, but replacing them will not be as tough as some may think. They return a ton of sophomores that saw time throughout last season. A couple impact players most people probably do not already know are RB/LB Mustafa Branch, WR/DB Ross Connors, WR/DB Ryan Gilbert and WR/DB Jack Michael. Add in the Richmonds, Junior RB/DB Max and Sophomore RB/DB Sam, and you have quickly replaced most of the lost skill talent.
A few freshman I expect to see the field next season are WR/DB Isaiah Gilchrist and QB Justus Rogers. A freshman I am REALLY excited about is RB/DB Isaac Garcia. Last season he was listed at 6-3 175. Watching him play was an absolute treat and meeting him in person was even better. The kid has all the makings of a D1 kid and doesn't graduate until 2016!
Earlier this year I wrote about the underclassmen at Bellevue and it can be found by following this link… The Next Wave of Bellevue Wolverines Are Getting Plenty of Work Right Now .
2A #1 Tumwater Thunderbirds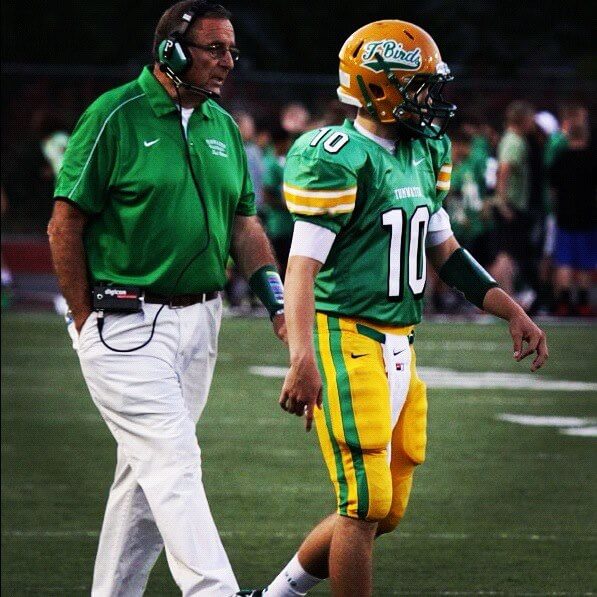 The 2012 state runner up will be right back at the top in 2013. They do lose some big time quality players, including Evergreen Conference MVP Andrew Brown and UW signee Jamie Bryant, but they return plenty to be excited about. Legendary head coach Sid Otton has won more games than any coach in history and has been at Tumwater since 1974. He has a system that works and has the results to prove it.
As usual, the Thunderbirds were run heavy last season. They return 2nd Team All-League sophomore RB Tyrus Snow who finished last season with 619 all-purpose yards, and figures to get a bulk of the carries this upcoming season. Adding to the rushing attack from the FB spot is Junior Christian Cummings who in the end could be the key to the T-Bird offense.
QB Jayden Croft may have had the biggest offseason of any player on the roster. Having personally seen him work with coach Taylor Barton I will say he is one of the most improved QBs in the state. With the ability to beat you with both his arm and legs, Croft gives coach Otton more options than he has ever had.
The Thunderbirds return three high quality lineman in Juniors Nathan Padgett, Korye Trejo and Dayton Newell. They are not the biggest kids in the world, but when it comes to getting the job done, they are as good as any. Trejo is a two way star and was a first team all-league player last year on the defensive line.
Roaming the secondary is a player I really like in junior DB Gabe Gleizes. Last season he was voted first team all-league and is described by Croft as, "a hard hitting, intense defensive back".
In the end, with high caliber coaching and a great group of players coming back, I fully expect the T-Birds to be playing in the Tacoma Dome.
1A #1 Zillah Leopards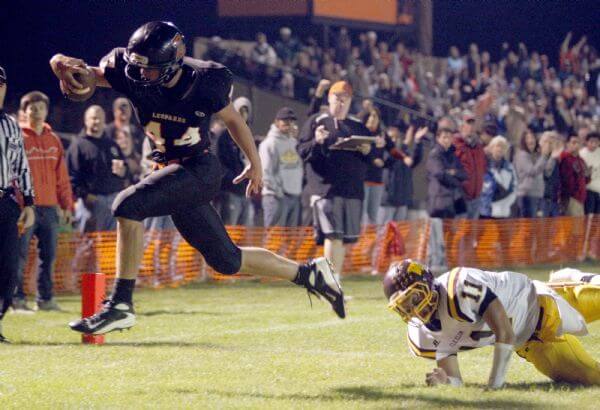 The Zillah Leopards return more All-State players than any team in the state from a team that finished 9-2 last season. Zillah is a bit of a power in the southeast. They have the 4th all-time playoff appearances in 1A history and have two state runner-up finishes.
The player I am most excited to follow this coming season is Junior RB Kurt Calhoun. Last season Calhoun rushed for an amazing 1,947 yards and 29 TDs. As a matter of fact, the Leopards return four of their top five rushers that combined for 2,704 yards. Sophomore Diego Hernandez went for over 500 yards and 5 TDs by himself.
They do lose QB Jace Mckay who passed for close to a 1,000 yards, 15 TDs and rushed for 375 more. Receiving most of those yards was Junior WR Brady Widner who finished with 728 yards and 14 TDs. Widner is a two way star for the Leopards and was voted first team All-State DB and as an All-Purpose player, while receiving second team for his work as a WR. Widner should be considered a legit 1A State Player of The Year candidate in 2013.
Along the lines Zillah returns one of the states best players in Junior Reggie Chumley. He was voted first team all-state on both sides of the ball and should be right back there again this season.
Behind Chumley on defense is second team all-state LB Johnny Mengarelli who is also one of the returning rushers.
Combined the Leopards bring back 52 touchdowns from a team that went to state. I could've gone a few other ways with my 1A pick, including Casacade Christian who I think will be very good, but I have confidence in this choice.
2B #1 Morton-White Pass Timberwolves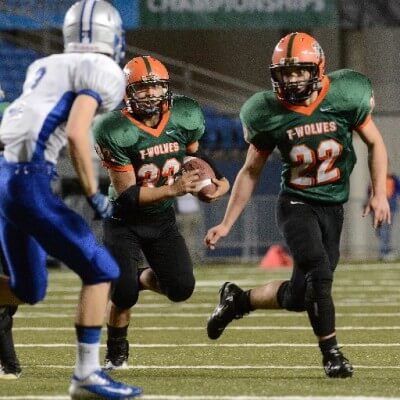 This should come as no surprise. The T-Wolves return as much offense as anyone in the state. They also return all-state members across the board.
Junior RB Brian Reynolds is a legit 2B Player of The Year candidate. Last year Reynolds rushed for 1,389 yards and 23 TDs on his way to becoming a first team all-state member. His work on the defensive side of the ball is just as impressive where he had 91 tackles, three and a half for a loss, three fumble recoveries and one INT. All of those numbers and he gets no all-state mention, yeah its beyond me as well.
Sharing some of the carries with Reynolds and the guy that could take his POY away from him is Junior Gianni Bertucci. He is an all around stud and a player that was impossible to miss last year in the two games I saw him play. For the year he had 559 yards rushing and 9 TDs. He also chipped in with 419 yards receiving and 7 TDs. Like Reynolds, Bertucci does most of his work on defense where he was a first team all-state member as a LB. He finished with 97 tackles, five being for a loss.
Adding more offense and some incredible defensive line work is Junior Ben Powell. He was the teams second leading receiver with 360 yards and 8 TDs, but like the first two, was absolutely dominant on the defensive line. He ended tied with Bertucci in tackles at 97, but his 16 for a loss are what really stands out. He also had 7.5 sackes, three forced fumbles and four recoveries.
Staying on the defensive line, Junior Zach Counts also returns bringing with him 59 tackles, 14 for a loss, 2.5 sacks and 2 fumble recoveries. If anyone scores on this MWP defense, they should be happy.
1B #1 Neah Bay Red Devils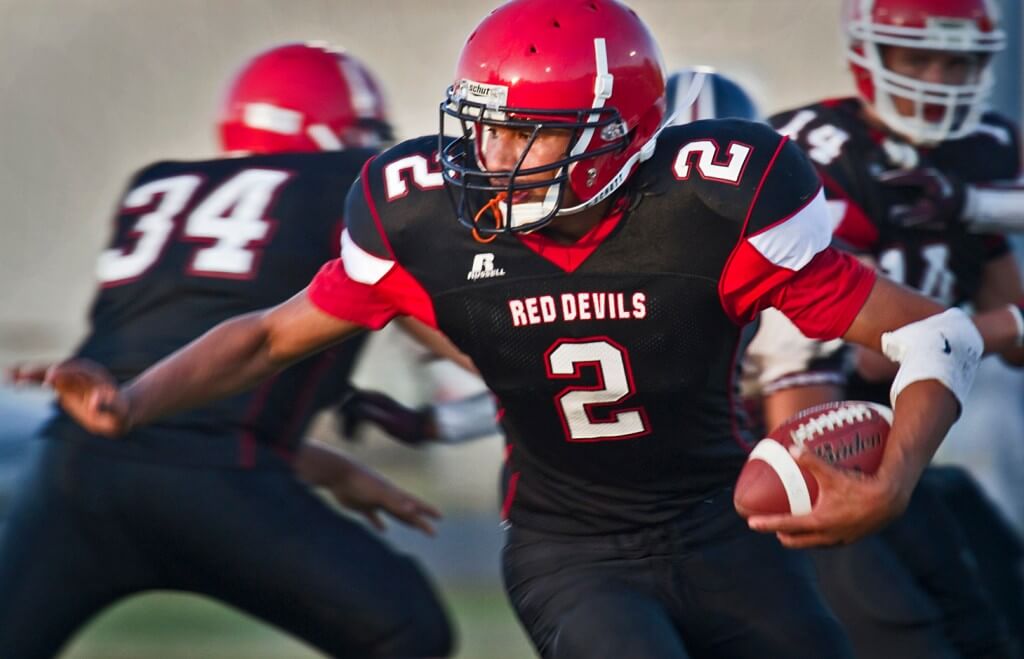 Before I even start, I will admit that 8 man football is not my specialty.
Another team that finished as the state runner-up in 2012 was the Neah Bay Red Devils. They have good turnout numbers in a classification that is typically built around low number because schools are much smaller.
Junior QB/DB Josiah Greene is one of the best two way players in the entire state. He could easily play a few levels up and still be one of the best in the state. He was a first team all-state player as an all-purpose player. He was also second team all-state for his work as a QB. No doubt Greene is the favorite to win the 1B Player of The Year.
Junior FB/DL Tyler McCaulley is an absolute load. He is 5-11 255 and very athletic. As a coaches kid he is a very smart football player. His abilities as a fullback are good enough to play at the next level. He may not be a D1 player, but someone should definitely take a chance on this kid.
Junior WR/DB Zeke Greene also returns from a first team all-state season and will be one of the top defensive players in the state.