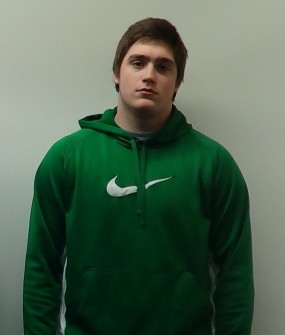 A kid that has blown up as of late on a national level is Henry Mondeaux of Jesuit (6-5 245 Jr. TE/DE). He has been offered by CAL, Washington, and Oregon State and in most people's eyes is just getting started.
Mondeaux is probably the state's top overall recruit with Joey Alfieri (Washington, Oregon State, Washington State), Connor Humphreys (Arizona State, UCLA, Oregon State, Boise State), and Tanner Sanders (Oregon State, San Diego State) right there as well.
We caught up with Henry at our elite event prior to the CAL offer, as you see a kid working as hard as anybody in the gym. His ability to maneuver and play multiple positions, make him even that much more recruitable. He has been offered on both sides of the ball and has a stock that just continues to rise.
Check it…