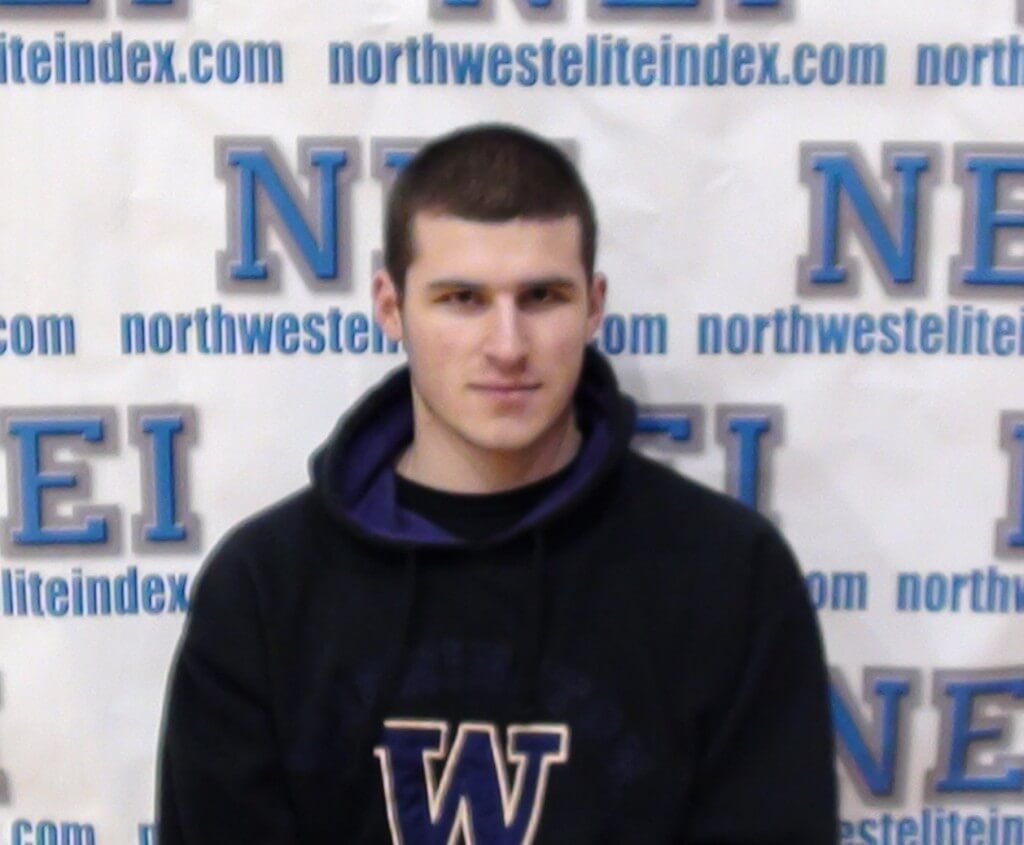 When our 2015 player rankings become more clear, one of the top players at TE and DL will be Jackson Gardner (6-5 225) of Inglemoor High School in Kenmore, WA.
Gardner is a kid with limitless potential. I saw the Vikings play five times last season, and while they struggled in the standings, Gardner was a kid that seemed to get better by the week.
Speaking to NEI Gardner says, "At TE I had five receptions for 78 yards and a TD in an offense that didn't really use a tight end". He continues, "Consequently my blocking really improved last year. I take a lot of pride in that because there are a lot of TEs that can catch and a lot that can block, but the ones that can do both are the best."
Defensively Gardner started the season at OLB where he had four sacks in the first four games of the season. He was then moved more inside to more of a DE position.
Recently Gardner traveled to Las Vegas to participate in the NLA 7on7 Regional Tournament as part of Team NEI North. We brought Gardner to the team for his size and ability to catch a football.
Legendary Inglemoor head coach Frank Naish resigned at the end of last season. The Vikings didn't look far for a new coach when they brought in former Woodinville offensive coordinator DJ Baddeley. He not only is a former Vikings coach, but also teaches at Inglemoor. With a coaching change, I expect Gardner to become a bigger part of the offensive scheme and his numbers should reflect that.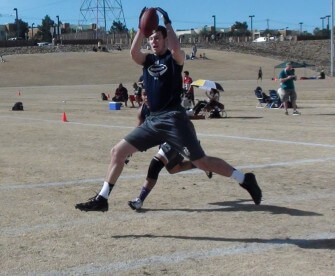 "This year with our new coaches (Baddeley and Bowers) I hope to be featured a lot more and believe I will fit in nicely with their schemes". He continues, "Inglemoor football is changing. There is a new attitude and we can't wait to get out on the field and show everyone that Inglemoor football is back".
Gardner is a multi-sport athlete. "I lettered in Football and Basketball my sophomore year. I also used to play baseball but stopped so that I could pursue playing football in college," he said. "I was a pretty good baseball player. With my big frame and being a lefty, I was a natural pitcher".
He also excels in the classroom with a 3.3 grade point average. "My favorite class is Spanish. In fact I am taking IB Spanish 300 and while I am not yet fluent, I can definitely speak it".
When the 2013 season comes around, I think Inglemoor could be one of the most improved teams in the state. They return a lot of play making ability in sophomore Isaiah Lewis (5-11 170, ATH/DB) and junior John Gardner (6-3 175, WR/S), Jackson's older brother.
The five teams in the KingCo 4A Crest division are all very good. Bothell and Eastlake will likely be the favorites to win the division, but Inglemoor, Woodinville and Redmond will be no pushover. If new HC Baddeley runs anything similar to what he has at Woodinville, the Vikings are primed for a big offensive season.
I look forward to watching Jackson grow on and off the field. I truly believe Gardner has D1 potential and the work ethic to eventually realize that dream.