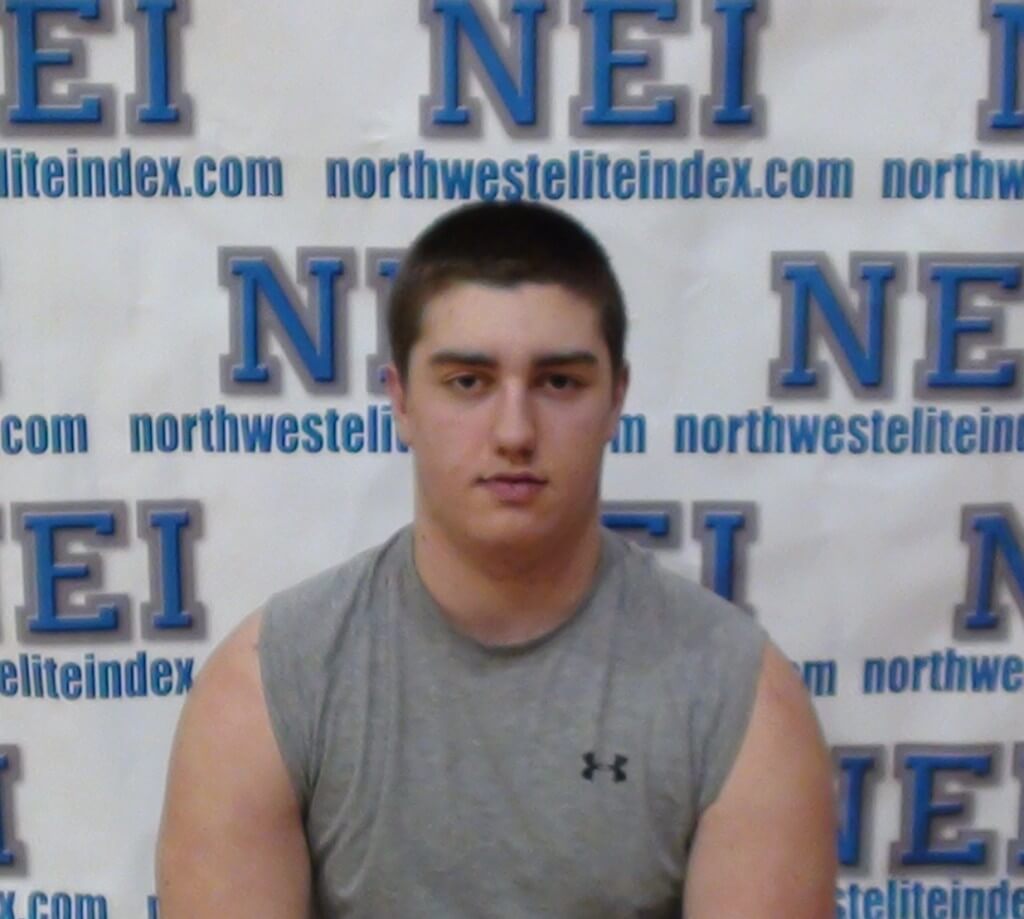 The 2015 offensive line class is beginning to look like it might be one of the best in state history. A player to keep an eye on, and the best Center of the bunch, is Alex Neale (6-3 280) of Eastside Catholic.
This past season was a good one for the Crusaders, finishing with a state championship loss to Bellevue, and Neale was the starting Center from the beginning. The confidence it takes to start a sophomore at possibly the most important position along the line speaks to Neale's ability.
Alex has been very good at our Elite Events as he rarely gets beat, and is one of the few lineman that has been able to stop Juanita sophomore phenom Thomas Toki on more than one occasion. His footwork and pass blocking ability are well above that of your average sophomore.
For his work, Neale was voted 2nd team All-Metro by the leagues coaches. He was also named to our NEI All-Underclassmen Team as an honorable mention.
With a great work ethic, he is constantly striving to be the best. Speaking to NEI Neale says, "I plan to get stronger and faster. Our no-huddle fast paced offense calls for me to be the fastest out there while, laying the biggest hits". He continues, "I wrestle in the off season to condition myself further, get mentally tougher. and work on my footwork because playing OL requires a good deal of footwork".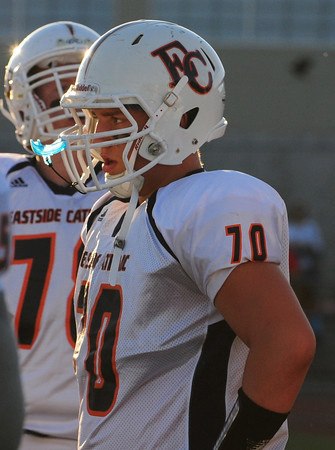 Neale is one of the best heavyweight wrestlers in Metro. "I have wrestled for four years so far at the heavyweight spot," Neale said. "I went undefeated in the Metro Conference, pinning all my opponents in under 45 seconds, my fastest being seven seconds".
Hard work on and off the field has put Neale in a great position. With a 3.6 accumulative grade point average, coaches at the next level do not have to worry about Neale getting into school. " I want to go to the best D-1 college out there that has a fantastic athletic program and academics so I can get a good job after college".
The Crusaders have set themselves up nicely for the next few seasons. While they lose three quality offensive lineman, Neale and junior Drew Springfield (6-3 275) return as two of the best lineman in the state.
Expectations are now high on the Sammamish plateau. "I want to be good enough to lead our team back to the dome and beat Bellevue. Our seniors and coaching staff deserve that win," Neale said. "Doing that will build up our program for years to come and continue to make Eastside Catholic a big name player".
When the 2013 season rolls around, the Crusaders will again be somewhere within the top 10 of 3A. They return enough playmakers to be back in the Tacoma Dome. Where they really make their money is on defense, especially their front seven. They are young, talented and now very experienced.
I really can't say enough great things about Alex Neale. Built around great family support, his drive and desire is second to none. In closing Neale says, "The three things that get me through the day are family, football, and God".