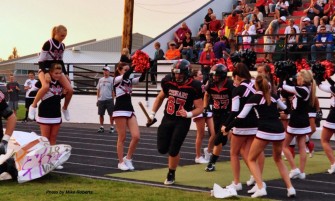 The last few years we have seen the Mt View Cougars win a state title and be considered one of the top teams in Oregon. The kids out of Bend were (33-4) from 2009-11, before finishing (7-5) last season playing maybe the toughest schedule in the state at the 5A level.
Head Coach Brian Crum is considered one of the top offensive minds in the Pacific Northwest, and a guy that does a great job helping his kids get recruited. This years team is somewhat intriguing as they don't have the high profile names as in years past (Skotte, Hollister's, Carroll) but everyone knows that they are legit.
Expect big things out of the quarterback position where three talented kids will battle for the spot. Conor Nehl (6-3 190 Jr.), Caleb Tatum (6-3 185 So.), and Blake Knirk (6-2 195 Jr.) could all start and do well. All three athletes are legitimate varsity level starting QB's, and the receiving core coming back is one of the best in the northwest.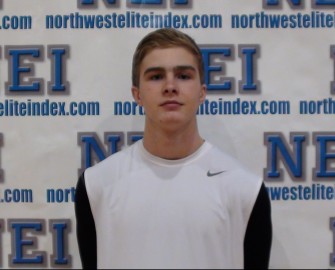 Jace Johns (6-4 185 Jr.) leads a very talented group of WR's returning with sophomore standout Austin Albin (6-5 190 So.) making the transfer from Bend High. Add in Nick Hjelm (6-3 185 Jr. WR/LB) and Dantly Wilcox (6-3 180 So. WR/S), and you have four super skilled wide outs with size and athleticism.
"Jace was a 1st team all league LB last season and is extremely long, athletic and versatile". Coach Crum continued, "Dantly started 4 games as a sophomore and Hjelm is a player that will help us on both sides of the ball".
Albin is a kid that we have ranked as one of the top 5 receivers statewide for the 2015 class, with fellow former Bend standout and current teammate Caleb Tatum one of our top 10 ranked sophomore QB's in Oregon.
Austin Phillips (6-4 265 Jr. OL/DL), Keenan Springer (5-10 190 Jr. RB), and Anthony Rushton (6-0 185 So. FS) are the other big time players that will determine how far the Cougars go.
Phillips is ranked as one of our top 10 lineman state wide and is moving up the charts as quickly as any other big man. Springer has added size and speed and is looking for a breakout year, with Rushton being a 1st team all league safety a year ago.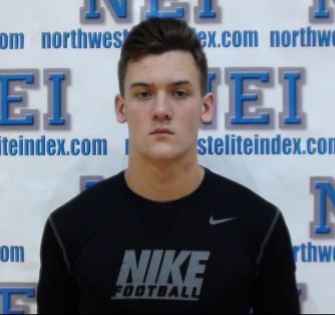 Coach says, "Anthony had a great year for us and can hit… He was a leader that the kids respected even as a sophomore".
"Keenan will get his chance as a senior, after an ankle injury slowed his junior season… He is powerful with good speed and lateral quickness". Crum added, "Phillips was an all state kid as a junior and has great push and leverage up front". Austin may have the biggest upside at the next level as he seems to be just getting better. He is comparable to standout lineman Chad "Texas" Bach who started his camp tear at our combine last off season, and ended up getting a full ride offer from PSU.
In summary Mt View will once again come in ranked one of the top 10 teams in Oregon at the 5A level. As one parent stated familiar with the Central Oregon schools, " They (Mt View) always have talent, but the difference is the coaching and the structure within".
A pretty nice compliment for a group of coaches and athletes that continue to do things the right way. We look forward to seeing all of the Mt View kids and their families at our camp and combine April 14th in Bend. The Cougars project as a team that can make a run in 2013, and we will once again be there to keep you updated as it happens.