Highlights: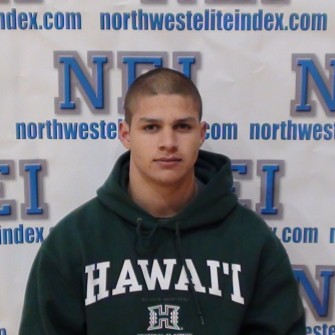 In the heart of Olympia two of the state's top QB's will shortly be coming into their senior year, in Derrick Becker (6-0 180 Jr.) and Jayden Croft. (6-1 185 Jr.)
Both kids are football junkies and the type of athletes that you want to root for. Becker will be a 2 time all league starter coming back for the Cougars this fall, and Croft will be directing a Tumwater team that will be ranked #1 to start the season after losing in last years 2A state title game to Lynden.
Saturday's work out session with Taylor Barton was good for both kids, as each athlete looked as good if not better then ever before. Both QB's have gotten stronger and look like two of the better players state wide.
Becker says, "We have a young team this year but that doesn't determine how far we go, certain guys will have to step up and I will do my best to lead this team". He continued, "We have grown over the last couple years and are a big family, I have no doubt in my mind that we can make it back to the dome".
Jayden looked phenomenal as well on Sunday and is climbing the QB charts as quickly as anybody. You will see him enter the state's top 10 QB rankings as you can't teach upside.
You could very well see each program air it out a little more in 2013 with kids that can flat out play behind center. The Cougars of Capital will play one of the toughest schedules in the entire state, with rematches against Washington 4A powers Bothell and Newport.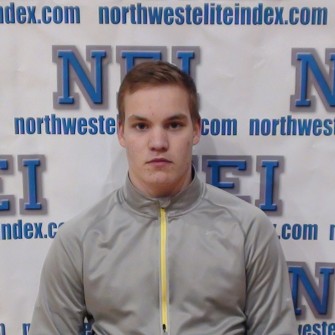 Becker and Croft will meet up against one another in week 4, in a contest that will surely be one of Washington's elite games of the week. Tumwater will be tough to beat as they bring back legit starters all over the place. Croft says, " Im assuming we will be ranked pretty high to start the season, so we just need to stay humble and take no team lightly whether its week 6 against Bellarmine or a no name team".
He added, "I think I've come a long way since the season, but there is definitely a lot more room for growth… Before TB I was muscling every throw, but he has enforced how I can use my body which has really helped me thus far"….
"He knows what it takes to make it to the next level and isn't going to tell you what you just want to hear… I'm excited to work with him in the future".
As we have stated many times before both athletes come from very athletic football families, which has only proven instrumental in the development of both quarterbacks.
Derrick says, "I would like to have the best year of my career, make first team all league and all area, and earn all state honors". He added, " By the end of this year I would like to have an offer".
Referencing each QB Barton says, "Derrick is a strong, athletic kid that makes a lot of plays with his feet.. If he continues to work hard on his throwing form, I think he will end up being one of the best pure passers in the northwest".
Taylor says, "I think Jayden could be this years Billy Green (Kings HS-BYU).. I feel if he continues to work really hard on his throwing that we could see him get an offer at a camp this summer". Bold words from one of the most respected trainers in the country.
In summary, both athletes have what it takes to make it to the next level and do well. We are excited to see what the future has in store, as we genuinely feel that both kids best years are ahead of them.