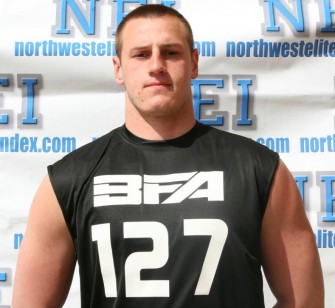 Connor Humphreys is quickly becoming one of the most recruited players to ever come out of the region. The kid out of Central Catholic landed his sixth Pac-12 and 10th overall offer from USC early this morning.
Humphreys has blown up as of late doing well at some high profile national camps. Connor has been a fixture at our events for the last few years, being the first kid to the gym and rarely missing anything. He is the type of athlete that you want to build a program around, as his overall abilities on and off the field shine brightly. His 3.8 GPA speaks to his focus in all that he does.
Referencing the offer Connor says, "USC is a huge accomplishment for me, and I think the hard work is starting to pay off.. I want to get down there, have a look around and meet the coaches".
He is one of the most recruitable kids in the nation, due to the fact that every team knows what they are going to get from him. USC is big time, and we could very well see schools such as Oregon and Notre Dame come calling next. At 6-4 260 he is one of the quickest D ends in america off the ball, and he has nothing but upside on his frame. Connor is a kid that we think highly of on and off the field, and we couldn't be happier for the standout student athlete from Gresham.