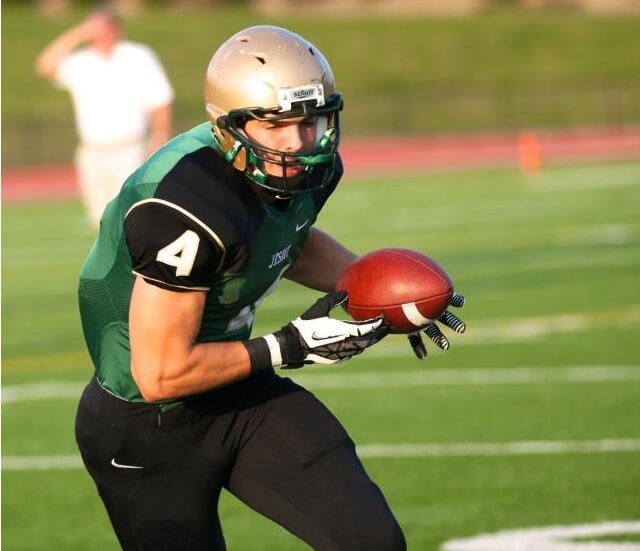 When decision time comes, high profile linebacker Joey Alfieri of Jesuit will have a bunch of really good schools to choose from. Oregon's top ranked LB for the 2014 class has quickly become one of the west coast's most recruited athletes. He has hauled in offers from Washington, Washington State, Oregon State, Arizona State, Boston College, Yale, Harvard, and now Arizona, with some additional big time schools very close to pulling the trigger.
Alferi plays with complete disregard for whatever is in his way, as he has been blessed with a high football IQ and elite level training from a young age. As we have stated many times before he has NFL genes with his father Phil playing for the NY Jets/Oregon State
Joey has ideal size, strength, and overall athleticism for a LB. Add to this a 3.8+ accumulative GPA , with all AP classes and you have a kid that most D1's would love to have. When all is said and done he could be one of the most recruited players to ever come out of the State of Oregon.
You can't teach love of the sport and Alfieri has a lot of it. His second offer to the land of the sun is definitely appealing, as Arizona would be stoked to get the nationally ranked recruit. Joey says, " I was really excited to get the offer as I hadn't spoken with them until yesterday… Its a great program and i'm looking forward to potentially taking an official visit down there".
Joey could potentially have every Pac 12 school offering before all is said and done. He is that good. We wish the standout student athlete continued success.