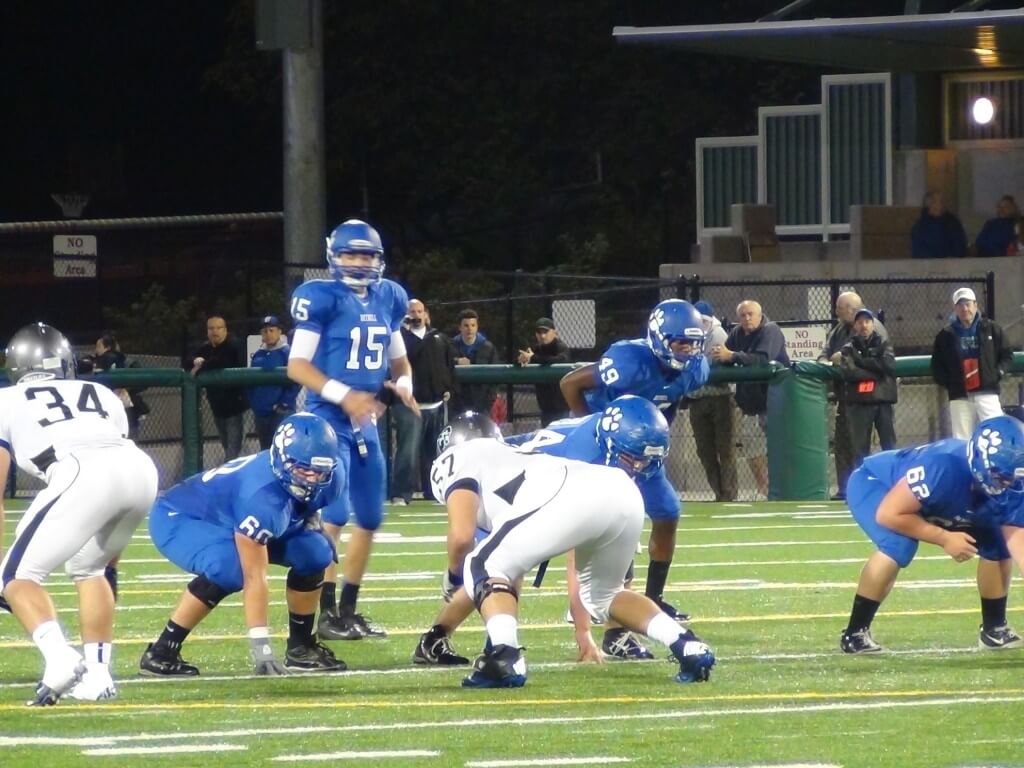 The Bothell (Wash.) Cougars know they lost 21 starters from last year's KingCo Crest Division Championship team. They know that opposing teams in the area are expecting them to have a "down" year after losing so many key players. They know what naysayers are saying about them. And they know that none of these things will define them in 2013.
The lone returning starter for the Cougs will be class of 2015 QB Ross Bowers, and he's a good one. Bowers is currently ranked No. 1 among QB's in the state of Washington for his class and is seeing his stock continue to rise.
The 6-foot-2, 175-pound Bowers knows the challenge ahead of him. "With all of our starters being gone, it's a big loss," Bowers admits. "We are fortunate that some of the guys we will be counting on this year saw big minutes in some games last season, but we are okay with people looking at us like the underdogs."
Bowers and the Bothell offense having been hard at work, throwing 7-on-7 in the afternoons, and as a result some reliable weapons have started to emerge.
WR's Dayzell Wilson and Ryan Croson, along with TE Cole Ford are weapons Bowers is beginning to develop chemistry with and is expecting big things from this season. RB Sam McPherson take over the reigns in the backfield after the loss of Idaho-bound Danny Wilson and UTEP-bound Darrin Laufasa to graduation.
The entire OL is gone, but Bowers feels good about the players he will be counting on up front. "It's gonna be a really athletic O-line. it's a fun group, and they are some really smart, tough kids," he says.
Defensively the Cougars will rely on players such as Miles Lockett on the D-line, and Tyler Wharf and Shawn Munro at linebacker, among others.
In addition to the weekly 7-on-7 sessions after school, the Cougars hold voluntary workouts at 5:30am four days-a-week. Up until Spring Break the workouts consisted of just work in the weight room, but now also feature agility work before the they hit the weights.
It's this amount of work and dedication being put in that has Bowers feeling confident in his team.
On a personal level, Ross has been navigating the recruiting process, receiving interest from several D1 programs, the most consistent of which is Colorado State. He has plans to attend UW's Rising Stars camp, as well as camps Oregon State and possibly Colorado State. He will attend the Barton Football Showcase event June 30th before heading down to the IMG Academy in Florida for a week.
Bowers and the 2013 Bothell Cougars are confident that have the potential to return to the State Tournament, but they know the work that it will take to get there. They know many think the loss of 21 starters is too much to overcome. And they're just fine with that.