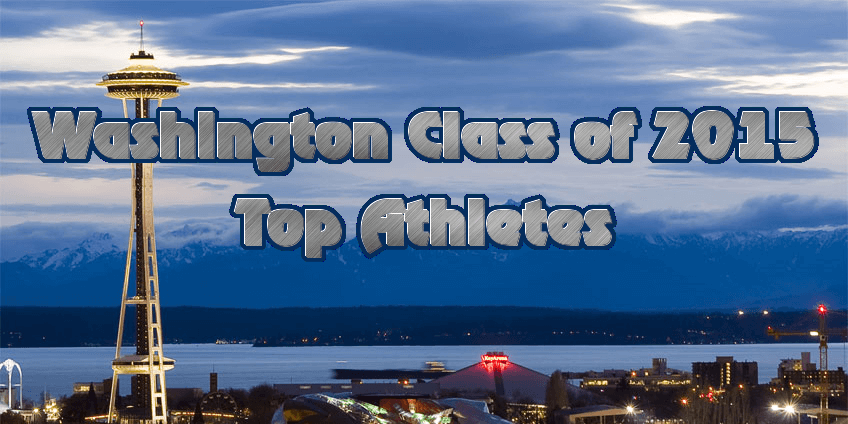 We will soon be releasing our 2015 rankings by position, and here we take a look at the top athletes within the State of Washington. This list will change a great deal over the coming season with a lot of talented juniors getting PT. These individuals are ordered based on college projection and not what has been accomplished thus far.
There are many other athletes that are worthy of being mentioned and that you will see ranked on our positional breakdown. Please let us know of any individuals who we may have missed as we are always evaluating talent.
**As always a big thanks to Ryland Spencer and Scott Enyeart for their insight into this list, and all of the outstanding work they do within the Northwest**
Good luck to all,
Jordan Johnson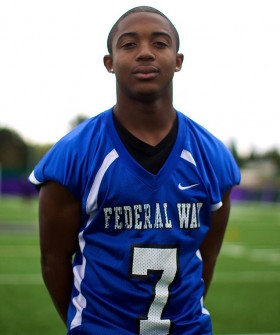 1. Chico McClatcher 5-8 185 ATH Federal Way
Offers: Arizona State, Boise State, Colorado State, Portland State, UCLA, Utah, Washington, Washington State
One of the most versatile athletes in the country. MVP on our NEI Vegas All Star team. Nicknamed the " Blue Mamba" on a ROOT sports broadcast by Taylor Barton. WA Player of the Year candidate. Outstanding kid.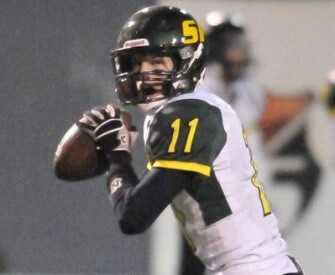 2. Brett Rypien 6-2 175 QB Shadle Park
Offers: Boise State, Colorado State, Idaho, Washington State, Mississippi State
As most know, he is the nephew of Super Bowl winning QB Mark Rypien and set multiple records at Shadle last season throwing for 3,574 yards and 29 TDs, while completing 63% of his passes.
3. Henry Roberts 6-7 270 OL Bellevue
Offers from: Arizona, Arizona State, Washington
Phenomenal size and athleticism for a such big man. Bellevue was so deep that he didn't even start last season. Will only get better with added experience.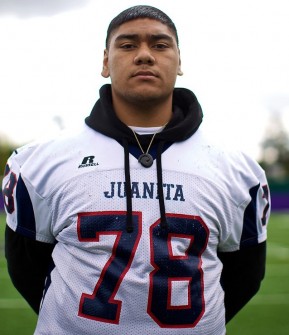 4. Thomas Toki 6-0 290 DT Juanita
Offers: Arizona State, Oregon State, UCLA, Washington State
MVP'd multiple Barton Camps and Combines over the off season. Extremely tough to stop on the interior as he possesses ridiculous speed, strength, and technique.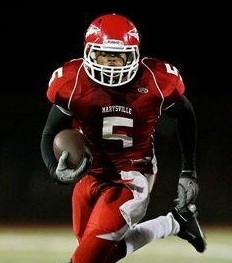 5. Austin Joyner 5-11 195 RB/DB Marysville Pilchuck
Offers: Oregon State, Portland State, Washington, Washington State
Rushed for over 2,000 yards and 24 TDs in 2012. Super talented kid that projects at the D1 level on both sides of the ball. Will see a bulk of the carries on one of the better 3A teams in the state.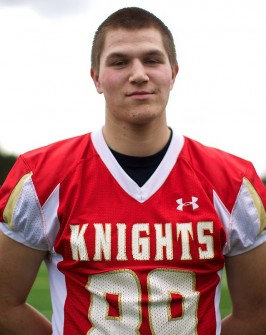 6. Calvin Throckmorton 6-6 260 OL/DL Newport
Offers: Washington
Will end up being a 4 year varsity player; Super talented overall athlete (basketball). Legit D1 body as a Tackle. 33 tackles, 4 tackles for loss, 1.5 sacks defensively.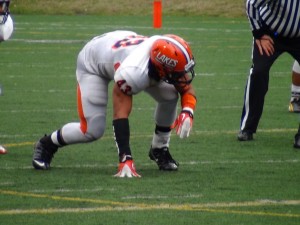 7. Benning Potoa'e 6-3 245 LB/DE Lakes
Offers: Washington
Incredibly athletic and freakishly strong coming off the end. D1 family history and an overall huge upside.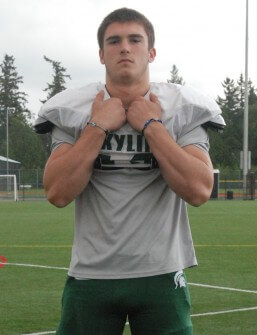 8. Cameron Saffle 6-3 230 OLB Skyline
One of the breakout performers of 2012. Will be a high profile D1 kid before all is said and done. MVP at the premier event of the year in the RDAF Showcase. The kid is the real deal.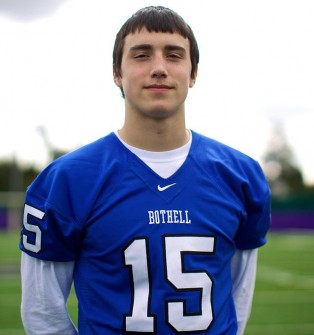 9. Ross Bowers 6-2 185 QB Bothell
One of the better QB's on the west coast for the class of 2015. Outstanding arm strength and demeanor. The only returning starter for Bothell. Big advocate of all that he brings to the table.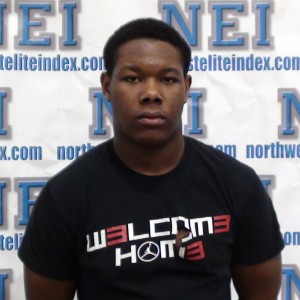 10. Cody Baker 6-4 255 DE Eastside Catholic
One of the better DE's in the region for 2015. Outstanding overall athlete (Baseball). Led his team in Sacks (5), with (8) tackles for loss. Requires a constant double team, projecting as a 10+ D1 offer kid.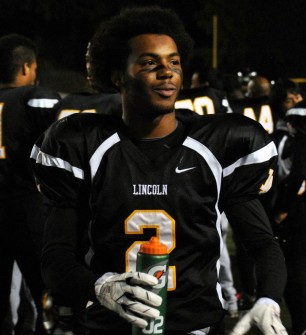 11. Dehonta Hayes 5-11 180 S Lincoln
Potentially the top DB in Washington. Led the state in Int's (7) as a sophomore and will be a leader on a talented Jon Kitna led Lincoln team. Underclassmen MVP at the premier event of the year in the RDAF Showcase. 41 total tackles, 2 TDs.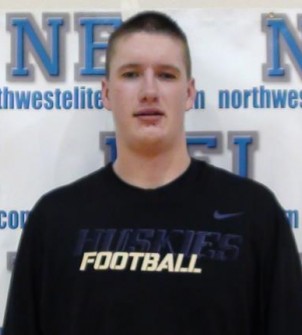 12. Trey Adams 6-7 290 OL Wenatchee
Committed: Washington
Kid has an incredible upside with a legit D1 Frame. Has been a standout on the Barton Camp and Combine tour. Will be a leader for one of the better 4A teams in the state this season.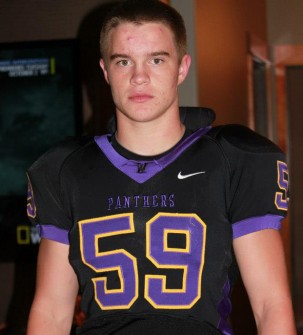 13. Cy Sirmon 6-2 210 LB Wenatchee
Will be a three 3 year starter for the Panthers. Football family with his father being a standout DE at Idaho and Uncle Peter Sirmon (Oregon, NFL – Tennessee) being one of the top players to ever come out of WA.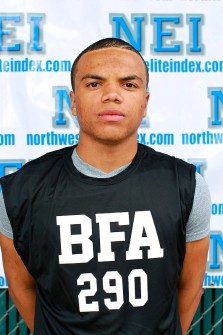 14. Keynan Foster 5-9 160 ATH Jackson
Foster is a threat to take it to the house any time he has the ball in his hands. He caught 37 passes for 604 yards and 11 TDs in 2012, and was an MVP on the Barton Camp and Combine Tour.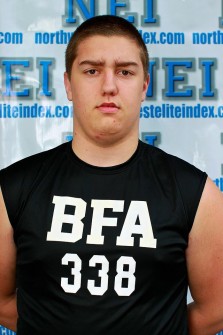 15. Alex Neale 6-3 270 C/G Eastside Catholic
Neale projects as the state's top center for 2015, doing a phenomenal job over the off season. Has the makeup needed for a big time D1 kid and will lead one of the state's best 3A teams up front. Started as a sophomore on the state runner-up.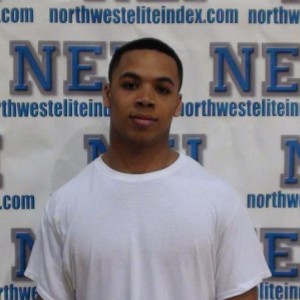 16. Myles Gaskin 5-10 190 RB/DB O'Dea
Rushed for over 1,000 yards and 15 TDs as a sophomore, also accounting for 70+ tackles on the defensive side of the ball. Will be the featured back for the Irish over the next two seasons. Also a very talented sprinter on the track.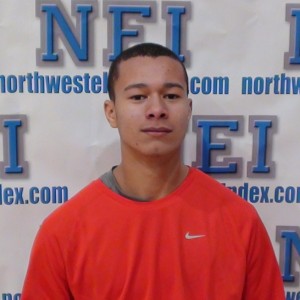 17. Terin Adams 6-0 170 CB Juanita
One of the top DBs in the state. Standout on our NEI Vegas All star squad. Son of former NFL All-Pro DT Sam Adams. Will be one of the top players for a highly ranked Rebels squad.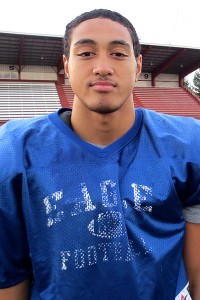 18. Jared Pulu 6-3 215 LB Federal Way
Great size and overall athleticism. Comes from an athletic family. Still growing and could end up on the DL before all is said and done.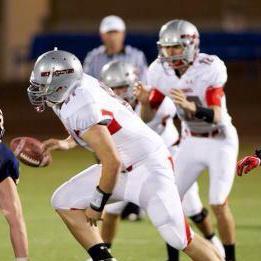 19. Caleb Heath 6-3 285 OL Ferris
Legit D1 size, stock is rising quickly. Possibly the best OL in the GSL. Will play for one of the top 4A teams in the state.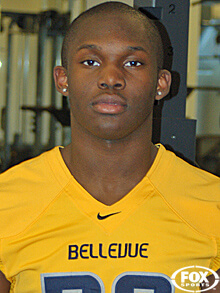 20. Mustafa Branch 6-0 200 RB/LB Bellevue
Look for Mustafa to have a breakout year. Will be able to step up on D and have a monster year.. In line to be the next great D1 player from the powerhouse Wolverine program.
Next In Line (No particular order):
Jeffrey Feinglas 5-11 185 WR/DB Eastlake
Dayzell Wilson 6-0 160 WR Bothell
Phillip Moore 6-1 180 WR Eastmont
Jackson Keimig 6-3 200 WR Bothell
John Clark 6-3 220 DE Marysville Getchell
Nolan Henry 6-1 190 QB Union
Nikhil Lizotte 5-7 150 ATH AC Davis
Trevor Asbjornsen 6-3 190 QB Graham-Kapowsin
Ross Connors 5-10 175 DB Bellevue
Josiah Bronson 6-6 250 OL/DL Kentwood
Caleb Browning 5-11 175 DB Union
Sam McPherson 5-11 175 ATH Bothell
Michael Mack 6-1 225 RB/LB Steilacoom
Jason Sele 6-1 205 LB Auburn Mountainview
Ryan Croson 5-10 155 ATH Bothell
Michael Owes 6-0 170 WR O'Dea
Blue Thomas 6-0 185 ATH Eastlake
Isaiah Lewis 5-11 175 WR/DB Inglemoor
Marquise Lee 5-11 180 RB/DB Hazen
Jeremiah Kelemete 6-3 255 OL Evergreen (Seattle)
Markus Stoll 6-1 180 S Wenatchee
Dashay Ware 5-10 170 S Todd Beamer
Deion Fetui 6-0 305 DL Eastside Catholic
Jackson Gardner 6-5 230 DE/TE Ingelmoor
Miles Lockett 6-0 265 DL Bothell
Landon Jones 6-1 170 WR/DB Emerald Ridge
Anthony Masaniai 6-2 220 LB Eastside Catholic
Shawn Munro 6-1 200 LB Bothell
David Emanuels 6-0 190 LB Mercer Island
Tate Nelson 6-1 225 LB Union
Casey Brink 6-2 190 QB Bainbridge
Will Fisher 6-5 290 OL Richland
Dylan Ledbetter 6-2 230 OL O'Dea
Grant Williams 6-2 235 DL North Thurston
Erik Rottsolk 6-6 240 TE Lakeside (Seattle)
Alex Cheesman 6-0 170 QB Jackson
Malik Braxton 5-10 165 RB Meadowdale
Cole Ford 6-4 235 TE Bothell
Jalen Hicks 5-9 155 ATH Ferris
Tevin Gray 5-10 180 ATH Lake Stevens
Mason Tobeck 6-1 185 WR/TE Cascade Christian
Jusstis Warren 6-3 215 LB/DE Lincoln
Seth Hyatt 6-4 220 TE/DE Timberline
Davarea Proctor 5-10 180 S O'Dea
Clark Hazlett 6-3 200 QB Squalicum
BJ Hawthorne 5-11 200 LB Lincoln
Sam Richmond 5-11 180 RB Bellevue
Elijah Nichols 6-1 205 RB/LB Skyline
Roy Hyatt 6-0 170 DB Mount Spokane
Jayson Williams 5-11 175 WR Curtis
Braiden Beckman 6-1 205 LB Kentridge
Tristan Brock 6-2 225 LB Mount Vernon