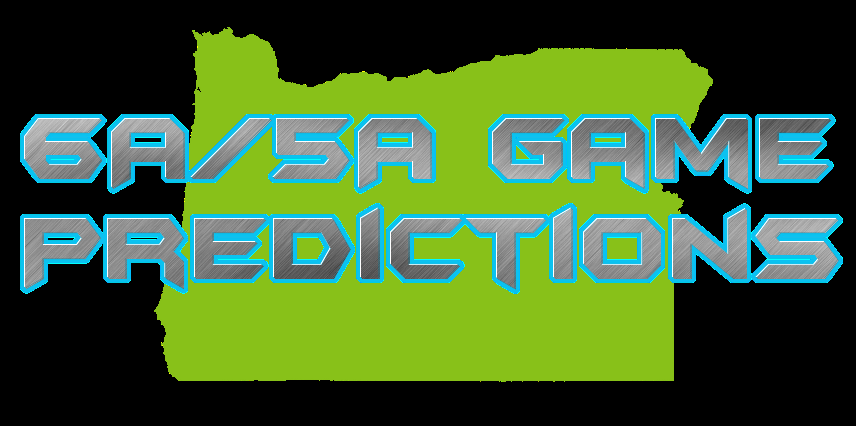 Simply put the first week of season was not good for predictions. There is always an unknown element to the first part of the year, but last week was not OK. Look for a vast improvement in the coming weeks.
Week 1
Top 10 Record (13-2)
6A Record (13-8)
5A Record (14-8)
Overall (27-16)
** 2012 Overall Win Pct 84.7%
6A Top Ten
#1 Jesuit (OR) – 23 @ #1 Camas (WA) – 38
The Crusaders are one of top teams in Oregon once again and have a legit shot at a state title. They consistently produce top athletes that are good kids on and off the field. That said, I feel Camas is the real deal.
The town shuts down on Friday nights like you were in Texas, and even more exciting is that this may be the toughest game of the Papermakers year. Jesuit is at an advantage getting their first game jitters out of the way against LO, but I think it will be tough for anyone to challenge Camas this season.
#3 Central Catholic – 25 @ #2 Sheldon – 27
Another one of the top games on the west coast. There will be double digit future D1 athletes on the field during most of this game, just to put into perspective how talented both of these teams are.
This is a tough game to call but I will go with the Irish, do to the elite coaching and a secondary that can completely dominate. This game could go either way.
#4 Tigard – 49 @ Aloha – 14
Aloha did a good job of going and getting a win on the road against Thurston in Week 1, but the Tigers are a legit state title contender. I think they will put this away early as you can expect Manu Rasmussen to go for 200+ and a couple Tds.
The X factor with this years team is that they can throw, as 6-4 QB Jett Even looked outstanding last Friday (14-20/285/ 3 Tds). Look for Tigard to use a dominant run game to set up the pass.
#5 Southridge – 28 @ Tualatin – 20
Tualatin is always a tough place to go in and get a win, but Southridge should be playing with a vengeance this week. The T Wolves squeaked out a win 37-34 win against an average Crater team in week 1, which raises questions.
The Skyhawks will have a lot to prove after the debacle against Sheldon. When healthy they are as good as any team in the state.
Olympia (WA) – 21 @ #6 Lake Oswego – 37
Week 1 just reaffirmed why Steve Coury will be in the High School Football Coaches Hall of Fame. Regardless of how many athletes they lose, he has his next group ready to go. Olympia has got some players (ATH/S Mitch Fettig/ QB Derrick Becker) but I don't see them being able to hang. Nick Underwood is real and could play Pac 12 ball.
#7 Clackamas – 38 @ Newberg – 15
Newberg had a good first week against a very sub par North Salem team. Look for Clackamas to have their way up front and for Daniel Sherrell to rack up a couple hundred yards on the ground.
Grants Pass – 19 @ #8 West Linn – 34
The Lions played Idaho's top team tough last week, and will get a rematch of last years epic battle against GP. Hayden Coppedge came in last years game mid way, bringing the Lions back from 20+ points in the 4th quarter with four Td passes, grabbing the 3 point win.
McNary – 20 @ #9 Canby – 35
I like this years Celtics group, but the Cougars will be itching to get back on the field after last weeks loss to Tigard. The Celts could challenge for a CVC title, but I think Sam Bodine and his squad will be more then ready.
Thurston – 26 @ #10 West Salem – 30
The Titans are fresh off a very impressive Week 1 win at South Medford, but Thurston head coach Justin Starck seems to keep his guys competitive. Look for NW top Junior tandem Cade Smith & Keegen Hlad to have a big night.
Rest of 6A (Winner in bold)
| | | |
| --- | --- | --- |
| Visitor | | Home |
| Marist (5A) | @ | Grant |
| Centennial | @ | Lakeridge |
| Crater | @ | Oregon City |
| David Douglas | @ | South Salem |
| Glencoe | @ | North Salem |
| Hermiston (5A) | @ | Hillsboro |
| Lincoln | @ | Gresham |
| Madison (5A) | @ | McMinnville |
| McKay | @ | North Medford |
| Mountain View (5A) | @ | Century |
| Reynolds | @ | Beaverton |
| South Eugene | @ | Willamette (5A) |
| South Medford | @ | Westview |
| Sprague | @ | Roseburg |
| Sunset | @ | Barlow |
5A Top Ten
#2 West Albany – 19 @ #1 Sherwood – 35
Just a classic. The Bowmen have been dominant at the 5A level and this years squad could be as good as any team in school history. Look for Sherwood to focus on stopping Jake Lacoste and making the rest of the West Albany Bulldogs beat them.
West got a good win against a talented Marist team last week, but will need to come up with even more magic if they want to win at Sherwood.
#3 Silverton – 60 @ Bend – 0
This will be over quickly. Silverton's D will most likely not allow 100 yards in the contest.
#4 Marist – 27 @ Grant (6A) – 15
One of the most intriguing games of the week. Head Coach Diallo Lewis has always done a phenomenal job at Grant, but the PIL is just down. Marist is fundamentally sound and should be able to use a legit a D to keep the Generals in check.
#5 Mountain View – 51 @ Century – 7
The Cougars are loaded and are fresh off a 64-0 pasting of Lebanon. This will not be like last year's 51-45 thriller as the Jaguars of Hillsboro lost most of their top athletes to graduation.
Corvallis – 13 @ #6 Springfield – 47
The Spartans are currently struggling, starting with its week one loss to Willamette. Springfield will be chomping at the bit and should put some significant points on the board.
#7 Crescent Valley – 42 @ Putnam – 14
CV played talented CIF Champ Nordhoff, CA tough last week. Putnam got blasted by a top 10 Hermiston team. They will get better as the season progresses, but CV just has too many athletes and should roll.
#8 Wilsonville – 31 @ St Helens – 12
Wilsonville will be a top 10 team, but it remains to be seen how they will endure with the loss of last year's talented senior class. They got a good win week 1 against a Sprague team that lost 30+ senior's from a year ago, and should roll against St Helens.
#9 Hermiston – 45 @ Hillsboro – 13
The Spartans were winless last season, but got a win in the season opener. Hermiston was very impressive week 1 with a 48-7 win against Putnam and this could be a special year.
#10 Ashland – 40 @ Lebanon – 14
The Grizzlies should go in and handle Lebanon as the Warriors are down this season. Ashland is playing good football, and it will be interesting to see how they do against top tier teams.
Rest of 5A (Winners in bold)
| | | |
| --- | --- | --- |
| Visitor | | Home |
| Churchill | @ | Liberty |
| Dallas | @ | Central (4A) |
| Eagle Point | @ | Summit |
| Forest Grove (6A) | @ | Hood River |
| Franklin | @ | Milwaukie |
| Jefferson | @ | Parkrose |
| Madras | @ | Redmond |
| Pendleton | @ | Marshfield |
| Roosevelt | @ | Gladstone (4A) |
| Sandy | @ | Wilson |
| South Albany | @ | North Eugene |
| South Eugene | @ | Willamette |
| The Dalles | @ | Benson |
| Woodburn | @ | Cleveland |