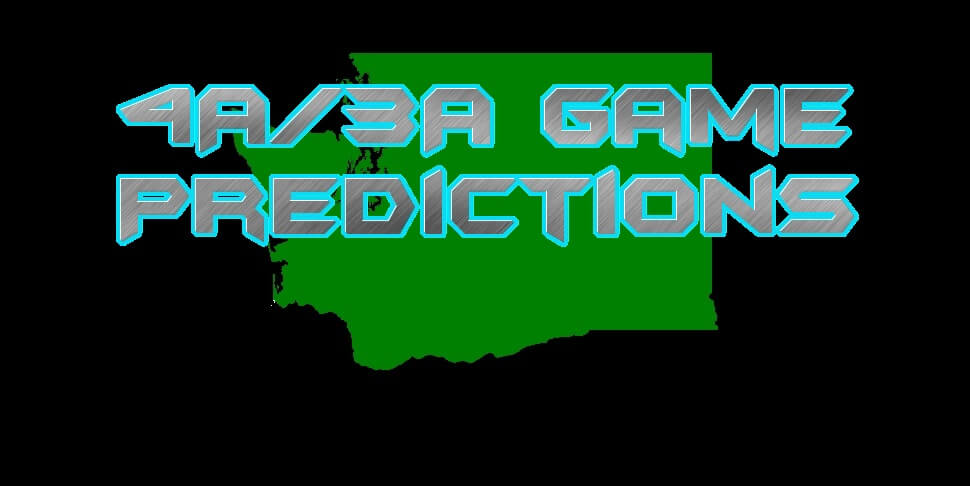 4A Top Ten
1. Camas Papermakers vs #1-OR, Jesuit Crusaders (1-0)
Possibly the biggest game in the entire northwest. These are the two #1 teams in each state's biggest classification. The Jesuit Crusaders are coming off a 28-21 week one win over highly ranked Lake Oswego. Camas features a high powered offense led by Sr. QB Reilly Hennessey (Eastern Washington commit). The Papermakers return experience along the offensive line anchored by highly touted Sr. Drew Clarkson.
Last season's Papermaker offense put up some staggering numbers and bring back a number of skill players. Zach Eagle (Sr WR) and Nate Beasley (Sr RB) were the Co-Conference Offensive Players of the Year, while TE/WR Dylan White is one of the top all-around athletes in the entire state. This game should be an absolute beauty.
Picks: Ryland – Camas, Scott – Camas, Jordan – Camas
2. (T) Ferris Saxons @ Central Valley Rams
Ferris returns a lot of talent and with head coach Jim Sharkey at the helm, there is no reason to think they aren't the favorite in the GSL. QB Christian Olson returns as one of the most experienced signal callers on the eastside of the state. Junior WR/DB Jalen Hicks is ready for a breakout season and should improve on his honorable mention nomination of last season, as he looks to be one of the top athletes in the 2015 class.
Senior Cole Karstetter is the leader of the Saxson defense and a leading candidate to be the GSL's Defensive MVP at years end. Central Valley loses a lot of top end talent off last year's roster. Gone are RB/LB Grayson Sykes, RB/DB Brandon McClung and LB Michael Butler, but they do return some of the leagues top linemen in Zach Millard and J.D. Boden.
Picks: Ryland – Ferris, Scott – Ferris, Jordan – Ferris
2. (T) Chiawana Riverhawks vs Hanford Falcons
Chiawana head coach Steve Graff is one of the best in the state (3 state championships while at Pasco). He has built Chiawana from the ground up and may have his best squad yet. Steve's son, Grady is one of the top LBs in the state and an unquestioned leader of what should be one of the state's top defensive units. Alongside Graff is Alex Weber (Offers: Cornell, Holy Cross, Penn) who combine to form one of the top LB corps.
The Riverhawk lines are anchored by seniors Kayden Maughan (6-3 260), Chandler Newell (6-3 220) and Mark DeRuyter (6-1 190), who were all-league members last season. Senior QB Joey Zamora returns to lead a Riverhawk offense that gets a shot in the arm from WR transfer Deion Singleton (6-2 170) who has already been offered by a good portion of SEC schools. The Hanford Falcons lose WR/DB Jake Oram, RB Jalen DeVine and OL/DL Joe Douglas to graduation, but do return LB Will Bishop who will also see time on offense at RB.
Picks: Ryland – Chiawana, Scott – Chiawana, Jordan – Chiawana
4. Newport Knights @ Capital Cougars
It has been a while since the Newport Knights were the favorite to win the division. This year's team is a year older and a year wiser, but minus D1 QB Isaac Dotson (Washington State). The two big offensive threats for the Knights are TE Drew Sample, committed to Boise State, and RB Conner Baumann who has multiple D1 offers of his own. Center Nolan Anderson returns to anchor a stout offensive line that will pave the way for Baumann and QB J.P. Routen.
The Defense will be led by senior Bennett Long and junior Calvin Throckmorton (Offer: Washington) who are both coming off all-league honors a year ago. The Capital Cougars are a 2A school that had no problem playing with the big schools last season. They were led by RB Kai Van Sickle, who has graduated, and QB Derrick Becker, who transferred to Olympia.
Picks: Ryland – Newport, Scott – Newport, Jordan – Newport
5. Graham-Kapowsin Eagles @ ID, Post Falls Trojans (0-1)
The Eagles are the coaches pick to win the SPSL South and for good reason. Senior WRs Connor McLeod and Dylan Campbell return to give junior QB Trevor Asbjornsen quality outside targets. Where the Eagles figure to make their money is between the tackles with RB Teague James. Last season was a breakout year for James who rushed for over 1,500 yards and 26 TDs on way to making the Tacoma News Tribune's All-Area team.
Graham-Kapowsin's defense is led by a trio of DBs in Jordan Sumerlin, Curtis Russel and Uri Nnoli. Sumerlin and Russel were fixtures at BFA events over the offseason where they routinely gave opposing WRs fits. The Trojans are coming off a 35-0 week one loss to Capital (Boise, ID). This game is a rematch from last season when Graham-Kapowsin won 27-17.
Picks: Ryland – Graham-Kapowsin, Scott – Graham-Kapowsin, Jordan – Graham-Kapowsin
6. Eastlake Wolves vs Lakes Lancers
New Eastlake head coach Don Bartell will get a tough test in week one on the job. While the Lancers do lose a ton of talent from last season, they return big time players Caleb Lyons (WR/DB/KR) and Benning Potoa'e (TE/DE). I have tabbed the Wolves as my favorite to win the Crest Division, while the division's coaches disagree. Returning QB Blue Thomas is a dual threat who will be asked to throw the ball more than normal.
RB/DB Drew Lewis is committed to Washington and is one of the top two way players in the entire state. Adding Drew's twin brother Troy, guarantee you couldn't tell the difference, will be a rock at LB this year and could very well have a breakout season. At WR they feature two of the better athletes in the league in Jeffrey Feinglas and Gage Casal, both coming off solid 2012 campaigns.
Picks: Ryland – Eastlake, Scott – Eastlake, Jordan – Eastlake
7. Wenatchee Panthers @ Eisenhower Cadets
With plenty of talent across the board, the Wenatchee Panthers look to be the favorite in the Big-9 Conference. Seniors Isaiah Brandt-Sims (ATH, Committed: Stanford) and Dillon Sugg (QB) are set to lead an offense that could put up some pretty lofty numbers. Brandt-Sims is one of the fastest players this state has ever seen and will have the luxury of running behind junior OL Trey Adams, who committed to Washington over the offseason, and two way all-league member Jakob Stoll (1st-team DL, 2nd-team OL).
The defense is led by highly touted juniors LB Cy Sirmon, DB Chase Resch and DB Markus Stoll. NEI's Scott Enyeart recently wrote about the Panthers, you can view his piece Right Here.
Picks: Ryland – Wenatchee, Scott – Wenatchee, Jordan – Wenatchee
8. Union Titans @ Mountain View Thunder
Since opening in 2007, the Union Titans have been one of the top programs in the entire state. Under the leadership of head coach Cale Piland, the Titans have yet to suffer a losing season and are usually in or near the top ten. Junior QB Nolan Henry is back after a promising sophomore campaign that saw him start from game one. The Titans return eight starters on offense, including two very talented linemen with Connor Wong and Aaron Anderson, and one of the top RBs in Leon Siofele.
The junior class at Union is loaded with quality players. Tate Nelson (OL/LB), Caleb Browning (RB/DB), Tyler Dionne (WR/DB), Thomas Lampkin (WR/DB) and Alex Berfanger (RB/LB) are all considered to be some of the top players in their class.
Picks: Ryland – Union, Scott – Union, Jordan – Union
9. (T) Federal Way Eagles @ Rogers (Puyallup) Rams
Last year's Federal Way team was loaded with senior talent. This year they will be much younger, but they definitely do not lack talent. "Mr. Everything" Chico McClatcher returns to torment opposing defenses. McClatcher is as electric as you will find and has the ability to take it to the house on any play. Senior DT Jay-Tee Tiuli is as dominant as you will find in the state. He has power, a good first step and is relentless on the rush.
Junior DE/LB Jordan Pulu is a player you will be hearing a lot about over the next few years. He will be counted on to make up for the graduation of Rod Jones Jr. and Albert Havili. The OL will be anchored junior center David Tiumalu who was an All-League member last season and one of the better players at his position in the state. The Eagles will be playing without the services of QB/DB Keenan Curran for this game. These two teams met twice last season, both were Federal Way wins.
Picks: Ryland – Federal Way, Scott – Federal Way, Jordan – Federal Way
9. (T) Lake Stevens Vikings vs Glacier Peak Grizzlies
This game is a rematch of last year's week one 42-31 thriller won by Glacier Peak. Gone from the Grizzlies are QB Chris Becerra and WR/DB Sean Elledge. The Vikings return All-League members across the board led on offense by RB Austin Otis and defense by LB C.J. Lat. The line is led by Evan Miksch who was 1st team All-League on both sides of the ball. QB Gavin O'Neil returns off a successful junior season and should find comfort throwing to WR Tevin Gray. The Vikings have all the makings or a high powered offense and with Lat running the defense, they should be very tough.
Picks: Ryland – Lake Stevens, Scott – Lake Stevens, Jordan – Lake Stevens
3A Top Ten
1. Bellevue Wolverines vs Skyline Spartans (Husky Stadium)
NEI's Scott Enyeart did a preview of this game that can be viewed by following This Link.
Picks: Ryland – Bellevue, Scott – Bellevue, Jordan – Bellevue
2. Eastside Catholic Crusaders @ Liberty Patriots
The Crusaders are coming off the most successful season in school history and a state finals appearance. They lose three of five offensive linemen, but return two high quality big guys in Drew Springfield and Alex Neale. Running behind those two will be RB Henry Jarvis who rushed for over 1,000 yards and 14 TDs last season. Sophomore Brandon Wellington rushed for 571 yards and 10 TDs as a freshma and should see increased playing time this year. Under center will be sophomore Harley Kirsch who did see plenty of playing time last season behind Trey Reynolds. Kirsch is one of the top QBs in the 2016 class.
The defensive is where the Crusaders make their money. DT Deion Fetui and DE Cody Baker are two of the state's top 2015 players regardless of position. When you add seniors Moni Ioane and Elisha Pa'aga you might have the best defensive line in the state.
Picks: Ryland – Eastside Catholic, Scott – Eastside Catholic, Jordan – Eastside Catholic
3. O'Dea Irish vs Gig Harbor Tides
This could be a close game than some may think. Gig Harbor should be one of the most improved teams in 4A. The Irish are in a familiar sport towards the top of the rankings. Monte Kohler and his crew do a great job at preparing their squad each and every week. O'Dea is going to want to run the ball, and they will have little problem in doing so this season. With junior FB Jack Flor and sophomore RB Myles Gaskin, the Irish have one of the top backfields in the entire state.
QB Pierre LeDorze, a three year starter, is a bit of a dual threat. While he isn't the fastest guy on the team, he does everything the Irish need out of their QB, and is also one of the best passers they have ever had. TE Alexei Oro and WR Michael Owes give LeDorze two quality threat in the passing game that should see increased numbers the season. Defensively the Irish will be very tough up front with seniors Jarius McDade and Gerald Kennedy manning the DL. LB/DB Justus Ross is one of the better players in the Metro and an unquestioned leader of the Irish defense.
Picks: Ryland – O'Dea, Scott – O'Dea, Jordan – O'Dea
4. Juanita Rebels @ Inglemoor Vikings
This year's Juanita team might have as much talent as any Juanita team in years past. The key to the Juanita program right now is their youth. Sophomore QB Tavin Montgomery is a dual threat that is still learning the nuances of the position. He took over full time after week three and led the Rebels to the playoffs. Two underclass linemen for the Rebels already have offers in junior Thomas Toki (UCLA, OSU, WSU and ASU) and sophomore Paul Finau (BYU). When you add senior transfer Dee Angelow Viena, you have three of the most dominant DL in the state.
DB Terin Adams is one of the top athletes in the 2015 and should have a big season, providing teams test him. Roaming the secondary for the Rebels is sophomore Makiah Gilmer, who has unquestioned abilities and will be one of the top players in the 2016 class. LBs Landyn Milburn and Pierce Belleman are two of the more unknown backers in KingCo, but together they form one of the better combos. Last, but certainly not least, is freshman RB/DB Salvon Ahmed. Before all is said on done, Ahmed could end up being one of the most recruited athletes in the state. New Inglemoor head coach DJ Baddeley is in for a tough test in week one.
Picks: Ryland – Juanita, Scott – Juanita, Jordan – Juanita
5. Marysville Pilchuck Tomahawks @ Arlington Eagles
The Tomahawks made a good run last year to the state quarterfinals on the back of junior RB Austin Joyner. He is one of the top players in the entire 2015 class and already has multiple D1 offers. As much as Joyner brings to the offense, he might bring more to the defense where he is also one of the top DBs in the entire state. Back is QB Jake Luton who was offered by Idaho earlier this year and will see more opportunities this season to showcase his athleticism.
The Tomahawks lose some good players on the line, Iggy Gabov, Jory Cooper and Ishmael Perez, but do get the services of Austin Schimke who was injured early on. All-Wesco members Alex Gray (LB), Dante Fields (DL) and Nic Alosno (DB) return to help what should be a tough defense. Junior DE/LB Bryce Vitcovich (6-3 225) is back after seeing significant time last year and looks to improve. Arlington returns two of NEI favorites in seniors TE/LB Nate Lewis and WR/DB Max Gray.
Picks: Ryland – Marysville-Pilchuck, Scott – Marysville-Pilchuck, Jordan – Marysville-Pilchuck
6. (T) Lincoln Abes vs Bonney Lake Panthers
The Lincoln Abes has an unbelievable amount of talent and should be vastly improved under second year head coach Jon Kitna. Senior J'Maka Love moves back to WR after a successful season last year at QB. The reason he moves is because sophomore QB Jordan Kitna is cleared to play. Jordan, Jon's son, is one of the top QBs in the 2016 class and will have plenty of weapons this season. Where the Abes will be especially tough is on defense.
Sophomore safety Dehonta Hayes and LB BJ Hawthorne are two of the better players in the 2015 class, and both return to anchor what should be a very tough Lincoln defense. Junior ATH Justiss Warren is back and should have a monster year. Last year Warren finished with 52 total tackles, seven being for a loss and two sacks. You can expect increased numbers from Warren as he begins to make a name for himself. This game is a rematch of last season's 34-27 week one win for Lincoln.
Picks: Ryland – Lincoln, Scott – Lincoln, Jordan – Bonney Lake
6. (T) Shadle Park Highlanders vs Rogers (Spokane) Pirates
Record breaking QB Brett Rypien is back after an unbelievable sophomore season that culminated with multiple D1 scholarship offers. The WR Trio of seniors Nick Kiourkas, Skyler Kelley and Tanner Pauly is one of the best in the state. Pauly had 64 receptions last season and was named to the AP All-State team. This offseason we did an article about the WR trio that can be found Right Here. ATH Alvin Welch is a player most may have never heard of, but he is an athlete that will get a lot of opportunities in the Highlanders spread offense. LB Quentin Wilson will be the leader of the Highlander's defense and a player that has legitimate All-League abilities.
Picks: Ryland – Shadle Park, Scott – Shadle Park, Jordan – Shadle Park
8. Kamiakin Braves @ Prosser Mustangs
This game is a rematch of last season's 31-29 OT win by Prosser. With the loss of QB Ryan Fassler and WR Danny Raap, you can expect the Mustangs to look much different than the team that won in 2012. The Braves return 1st team All-MCC QB Kylle Robertson and 2nd team All-MCC WR Brandon Larsen who finished last year with 23 catches for 404 yards and four TDs. Senior Sam Mulliner returns off an All-MCC year to anchor the line and should be one of the linemen in the conference. Seniors Sterling Farrah and Thomas Kirk will lead the Kamiakin defense from their LB spots, add in DL Dylan Keech and those three should be making it tough for opposing offenses.
Picks: Ryland – Kamiakin, Scott – Kamiakin, Jordan – Kamiakin
9. (T) Timberline Blazers @ River Ridge Hawks
The Blazers have been one of the more consistent teams in the south sound. Year after year they are the league favorite and this year you could make a case. ATH Asan Neil-Evergin is one of the top athletes in the entire state. He is a player that can play multiple positions on both sides of the ball, and could be one of the top special team players in the state.
QB Gabe Gutierrez returns and should help lead the Blazers offense. Getting the ball to Neil-Evergin will probably be one of his top priorities. Junior TE/DE Seth Hyatt is a player we got to see this offseason and we came away very impressed. Defensively the Blazers will look to Jeffrey Winstead and Brennan Kaleiwaea, both who return after being 1st team All-Narrows members.
Picks: Ryland – Timberline, Scott – Timberline, Jordan – Timberline
9. (T) Mount Si Wildcats vs Kennedy Catholic Lancers
Coming off one of the most successful seasons in school history, Charlie Kinnune and company appear to have one of the more up and coming programs in the state. Senior QB Nick Mitchell committed to Oregon State University, but still has one season left in high school. Mitchell was a 1st team All-KingCo selection after throwing for more than 2,000 yards and 30 TDs. With big graduation losses across the board, the Wildcats may look to run the ball a little more this season and if so, expect to see senior RB/LB Evan Johnson be the guy they go to. Senior TE/LB Beau Shain will be a leader on both sides of the ball and is without a doubt one of the best players in the KingCo Conference.
The lines will be led by senior Bradly Christensen (6-3 272), but you can expect to hear the name Chris Schlicting (6-5 270) a lot. Schlicting is a junior and one of the better linemen state wide. Senior Bailey Takacs is a player that will see plenty of time this season as the Wildcats try to offset the losses of Trent Riley, Hunter Malberg, Jimbo Davis and Tyler Button.
Picks: Ryland – Mount Si, Scott – Mount Si, Jordan – Mount Si
9. (T) North Thurston Rams vs Steilacoom Sentinels
You could call last season's run to the state quarterfinals to be a surprise. The Rams went to eastern Washington back to back weeks in the playoffs and opened some eyes. Hayden Maliska is the unquestioned leader of the North Thurston Rams. Either from his FB or LB spot, Maliska does a little bit of everything. He is one of the top players in the state and ready for a big season.
The loss of center Treshon Long (Transferred to RA Long) will be tough to overcome, but the Rams still have plenty of beef upfront. Alex Rice and Grant Williams are two of the better linemen in the area. Jake Grantham leads the DL as he looks to improve on his 2nd team All-Narrow from 2012. QB Ryan Mets is back to guide the run oriented offense that long time coach Rocky Patchin likes.
Picks: Ryland – Steilacoom, Scott – North Thurston, Jordan – North Thurston