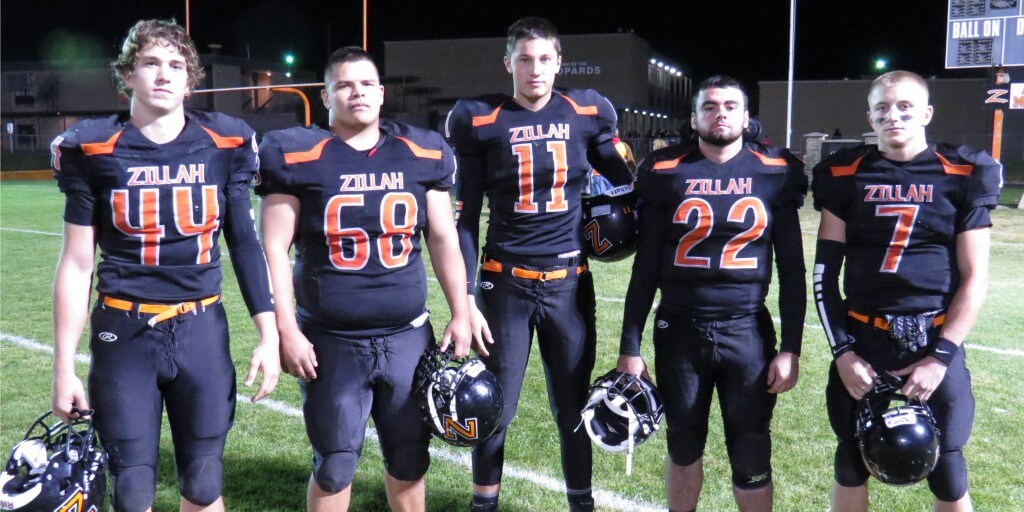 Those who know me, know that I love small school football. Towns that shutdown on Friday night to support the home team are what football is all about for me.
Walking around Andy Collins Memorial Field it was evident that the people of Zillah love what they see. I overheard young boys speaking about players as though they are their heroes. Grown men talking to each other in awe as they watched another Leopards blowout.
After one quarter of play, the Leopards were on top of the out-manned Highland Scotties 35-0. Things got worse in a hurry for the Scotties who wound up trailing 63-0 at halftime.
Zillah plays on a entirely different level of most 1A football teams. I know the competition was not the best they will face, but I've seen enough 1A football to know this team has the makings of something special. Zillah has speed at just about every position on both sides of the ball, and overall depth that coaches dream about.
Offensively the Leopards are led by State Player of the Year candidate Kurt Calhoun (6'1″ 220). Last season Calhoun came up 13 yards short of two-thousand yards and also had thirty total touchdowns. Calhoun will have a hard time matching those numbers this season, as he and the first team offense don't see a lot of playing time in the second half of games due to the score.
Senior WR Brady Widner (6'0″ 170) is one of the more underrated players in the state. Last year Widner was All-State at three different positions, but outside of those who follow Zillah and/or 1A football closely, he isn't a name on many radars. He was voted first team at DB and All-Purpose, while also snagging a second team spot for his work at WR. Widner is one of the best kick returners in the state, regardless of classification.
If there was any question mark before the season it may have been at QB, but Justin Dunsmore (Jr. 6'6″ 215) has completely erased any doubt. This night he opened the scoring on a read play, which he kept, broke outside and into the endzone from 14 yards out. Dunsmore later tacked on a passing TD when he rolled to his right and found Austin Kreuger all alone for the score.
The anchor of both the offensive and defensive lines is senior Reggie Chumley (6'1″ 290). He was a first team All-State member on both sides of the ball, and looks to be on that path again this season. Weather it is opening holes on offense or clogging the opponent's holes, Chumley is a force to be reckoned with.
As impressive as the offense has been this season, the defense might be better. MLB Johnny Mengarelli (Sr. 5'10" 185) is the unquestioned leader and was probably over 20 tackles on the night, in limited action. Every hit Mengarelli delivers has the sound of a small explosion, and he feeds off the contact as the night goes along. If you hear screaming coming from the Zillah defense, chances are it is coming from number twenty-two.
Adding to the LB group are senior's A.J. Waterman (5'11" 195) and Ethan Tuning (5'10" 165). Like most of the defense, both players have good speed and find themselves on top of, or near the ball carrier when the whistle blows.
The Zillah defense is a collective effort. Rarely is a tackle made by just one player. The term "Gang Tackle" was coined for teams like the Leopards. They play with a speed and nastiness typically reserved for the bigger programs in the state.
While the season still has a long way to go, and frankly anything can happen come playoff time, I think there is no doubt the Zillah Leopards are the clear cut favorites to win the 1A State Championship.
The Zillah players, coaching staff and community should be very proud of what they have built. I look forward to following the Leopards each week as they shoot for their ultimate goal.