**This list is a way to showcase the weeks top performances. I am sure I missed a few and would like to know the ones I did. You can either comment on here or send me an email at Ringerland@gmail.com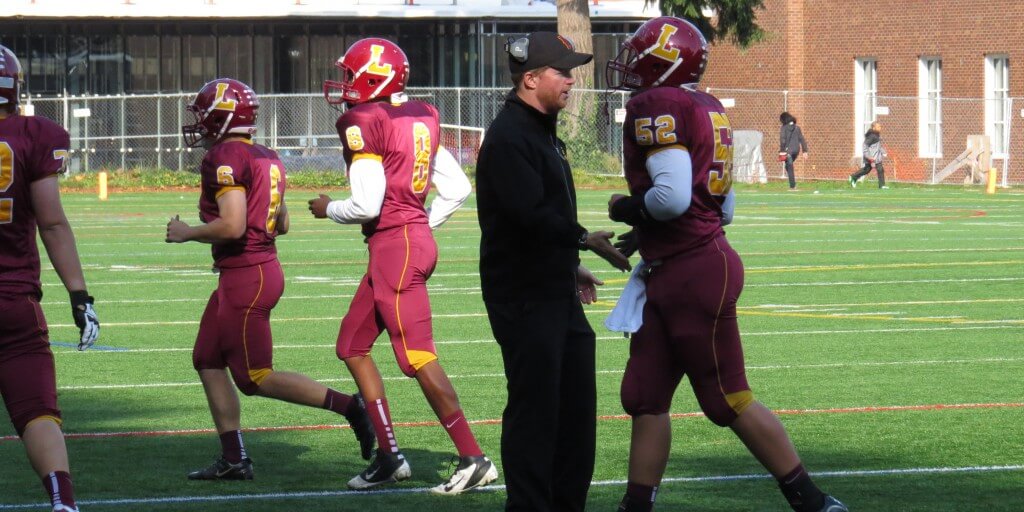 Casey Selfridge, Head Coach Lakeside – With a 45-28 win over Cleveland, Lakeside (6-1) secured a third straight winning season for the first time in 23 years. Coach Selfridge has done an incredible job at Lakeside and appears to have that program headed in the right direction. Congratulations to the players, coaches and everyone involved in the Lakeside community.
Adam Hinthorne, Sr. QB / Cole Stephens, Jr. RB – Stephens did a little bit of everything for the Lions, finishing with nine carries for 40 yards and a TD, four catches for 111 yards and two TDs and was also in on 10 tackles defensively. Hinthorne continues to throw for bunch of yards. This week he finished 12 of 22 for 255 and four TDs. On the season he now has 20 TDS and two INTs.
Myles Gaskin, Jr. RB / Pierre Le Dorze, Sr. QB O'Dea – Gaskin put together one of the most impressive efforts I have ever seen. He finished with 305 yards rushing and five TDs. Le Dorze carried 15 times for 148 yards and a TD, and also completed every pass attempted for 114 yards and another TD. #2 O'Dea took it to #3 Eastside Catholic 63-45, in a game that really was a lot further apart than the final score may seem.
Sterling Brown, Sr. RB Gig Harbor – In a tough 27-21 win over Olympia, Brown rushed 46 times for 310 yards and two TDs. Gig Harbor clinched a playoff berth with the win. They face Yelm this week, before hosting league favorite Bellarmine Prep in what should be the Narrows 4A Championship.
Jake Tumblin, Sr. ATH Coupeville – The Wolves lost to Island-Rival South Whidbey 57-33, but Tumblin carried 16 for 233yds and three TDs. He also finished with 16 solo tackles defensively to solidify his status as one of the state's top two-way players.
Grayson Madland, Sr. QB Rogers (Puyallup) – The senior gunslinger finished 13 of 18, with 314 yards and five TDs as the Rams topped Bethel 48-28. Madland also had 87 yards rushing and two TDs. Rogers is now 3-3 in league play, with tough games against Curtis and rival Puyallup in the coming weeks.
Justin Smalley, Sr. RB / Colston Vukanovich, Sr. QB Battle Ground – The Tigers racked up 444 yards of total offense in a 49-7 win over Heritage. Smalley carried 24 times for 157 yards and three TDs (4, 14 and 2 yards). Vukanovich completed 7 of 9 passes for 204 yards and three TDs (75, 45 and 21 yards).
Jacob Eason, So. QB Lake Stevens – In a 35-21 won over Stanwood, Eason completed 25 of 37 passes for 272 and three TDs (17, 5 and 46 yards). Eason has been on fire as of late, he has thrown 10 TDs and only one INT in his last five games, while completing over 62% of his passes.
Zach Zehner, Sr. QB Walla Walla – Zehner completed 19 of 33 passes for 220 yards and two TDs (27 and 33 yards) as the Blue Devils scored a 26-21 win over Southridge (WA). He also rushed 9 times for 27 yards and a score (9 yards).
Keanu Songcuan, Sr. ATH Fife – RB Isaiah Kelly was sidelined with an injury, so Songcuan stepped in and carried 12 times for 164 yards and a TD (47 yards). Defensivley he finished with eight tackles, two INTs and a pass defended as Fife downed Franklin Pierce 20-7.
Joseph Binda Jr, Sr. RB Kamiak – Stepping in for the injured Austin Hall, Binda carried 20 times for 217 yards and four TDs. He also broke a school record with a 93 yard run. Kamiak hammered Mariner 48-13.
Daniel Ziegler, Sr. QB / Taylor Rapp, So. RB Sehome – Ziegler finished 12 of 19 passing with 160 yards and three TDs. He also carried 17 times for 105 yards. The highly touted Rapp led Sehome with 27 carries for 137 yards two TDs as Sehome topped rival Squalicum 48-21.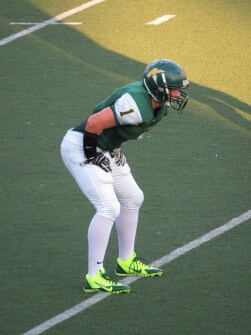 Braiden Beckman, Jr. LB Kentridge – Another impressive week for Beckman who finished with 12.5 tackles, two forced fumbles and a 67 yard INT return for a TD. The Chargers lost to Kentlake 56-28.
Umid Ramizov, Sr. RB Kamiakin – The Braves got back on track by blasting Pasco 46-14. Ramizov carried 20 times for 137 yards and four TDs (1, 22, 13 and 8 yards) all in the first half.
Joseph Kosik, Sr. QB / Kobie Lewis, Sr. WR White Swan – In a 67-27 win over Manson, Kosik completed 10 of 17 passes for 257 yards and six TDs (30, 25, 20, 60, 31 and 26 yards). Three TDs went to Lewis who finished the night with six catches for 135 yards.
Joey Cassano, Sr. WR / Gresch Jensen, So. QB Auburn Mountainview – Cassano is one of the state's top WRs and finished with 6 catches for 177 yards and a TD. Jensen is a name most people don't know, but will hear a lot about over the next few years. He completed 21 of 40 passes for 332 yards and 2 TDs, but it wasn't enough as the Lions would lose to Lakes 24-19.
Zach Whitby, Sr. QB Richland – The Bombers made the trek up to Post Falls, Idaho and came away with a 42-13 victory. Whitby finished 19 of 30 passing for 300 yards and two TDs (40 and5 yards).
Scott Wismer, Sr. QB / Carter McKay, Sr. WR Curtis – With a 49-22 win over previously unbeaten Auburn Riverside, the Vikings showed how much better the SPSL South is compared to the North. Wismer completed 16 of 19 passes for 321 yards and three TDs. McKay was on the receiving end of seven of those passes for 175 yards and two TDs.
Austin Krueger, Jr. RB Zillah – The top-ranked Leopards beat Cle Elum 43-13. Krueger finished the night with 17 carries for 185 yards and two TDs (19 and 38 yards).
Letrez Jones, Sr. RB Meridian – The Trojans fell to Blaine 24-21, but Jones finished the night with 8 carries for 166 yards and two TDs. Meridian outgained Blaine 462-236, but was hurt by big plays.
Cordel Nelson, Sr. RB Clover Park – Nelson continues to pile up number, but it again isn't enough as the Warriors lost to White River 28-20. He finished the night with 38 carries for 230 yards and three TDs.
Hunter Huddleston, Sr. QB Woodland – The Beavers continue to move up the 1A team rankings, and rightfully so as they remained undefeated with a 62-28 win over Stevenson. Huddleston completed 12 of 19 passes for 252 yards and five TDs (55, 45, 25, 55 and 45 yards). He also had 9 carries for 25 yards and a TD (1 yard).
Kejuan Coleman, Jr. RB Cascade – With 25 carries, Coleman rushed for 202 yards and two TDs. Cascade shutout Jackson 37-0 to set up a game next week vs Kamiak for second place in the Wesco 4A South.
Nathan Goltermann, Jr. RB Bellarmine Prep – Coming off their first loss, the Lions hammered Yelm 53-14. Goltermann finished with 211 yards on 22 carries and had four TDs.
Donny Ellersick, So. QB Ellensburg – For the third time in four weeks, Ellersick makes the list. The sophomore QB completed 9 of 14 passes for 221 yards and five TDs (26, 20, 46, 62 and 25 yards). He also had a rushing touchdown from one yard, his only carry of the night, as Ellensburg remained unbeaten with a 51-6 win over Wapato.
Nick Webster, Sr. QB Lakes – The Lancers stayed unbeaten in league play behind 219 yards from Webster. He finished with 30 carries and two TDs.
Jacob Dennis, Sr. WR / Zac Shomler, Jr. QB Skyview – Dennis finished with eight catches for 178 yards and two TDs (31 and 27 yards). Shomler completed 11 of 18 passes for 220 yards and two TDs as the Storm beat Evergreen 42-15.
Chance Ragsdale, Sr. RB Mountlake Terrace – The Hawks scored a 28-14 win over Shorecrest behind 283 yards and four touchdowns from Ragsdale.
Derrick Becker, Sr. QB Olympia – The Bears lost to Gig Harbor, but Becker completed 22 of 38 passes for 311 yards and two TDs.