Listed below are some of Oregon's most underrated senior's. All of the individuals mentioned are NOT listed on our 2014 rankings board but should be. One of the main goals at NEI/ Barton Football is to recognize all of the athletes who are deserving and not just a select few.
Each of these players will be added to our positional rankings as we think they could all play and do well at the collegiate level. Best of luck moving forward and congrats on a phenomenal 2013 season.
– Jordan Johnson NEI/Barton Football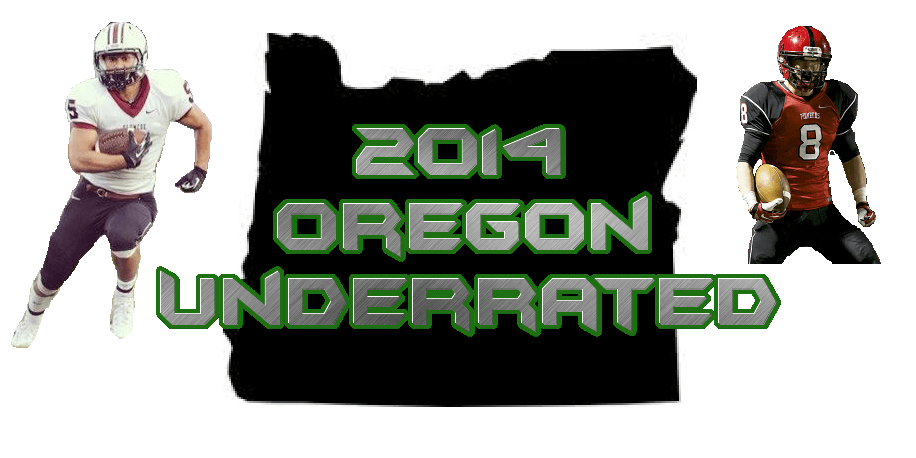 AJ Schlatter 6-2 210 LB/TE Canby – Runner up Defensive Player of the Year in the TRL who earned 1st team all league honors on both sides of the ball. His presence in the absence of top Oregon LB Sam Bodine has been crucial, as the Cougars will play defending state champion Sheldon in the quarterfinals on Friday.
Matt Oades 6-2 205 / Jonathan Hall 6-1 200 Oregon City – Senior leaders and best friends that helped OC to a TRL title and a very impressive (9-2) season. Oades caught 37 passes for 531 yards and 5 TDs, while QB Hall has been very efficient throwing for 1506 yards with a 17/6 TD to INT ratio.
Kory Bennett 5-11 180 WR /TY Fox 6-2 215 QB Crater – The Comets were probably the most exciting (3-8) team in the Northwest airing it out 40-50 times a game. Fox led the state in passing yards (3, 319), and threw 25 TDs/16 INT's .. Bennett was clutch catching 57 passes for 860 yards and 10 TDs.
Nick Duron 6-4 205 DE Tigard – One of the most underrated kids in the region. Phenomenal 3 sport athlete that earned 1st team all league honors at D end. Almost had to fire myself for not having him on the rankings. One of the best baseball players in Oregon.
Clay Valenzuela Reece 5-9 165 CB Oregon City – One of the most exciting DB's in Oregon, and one of the 6A statistical leaders in INT's (6). Picked 5 balls in two games against West Linn and Clackamas.
Alex Janac 5-9 165 DB / Bruin Campbell 5-9 170 / Ryan Cleveland 6-3 190 Tigard – Three kids that have all been lights out for the Tigers this season. Janac seems to always be in the right place, and Campbell had 5 INT's and earned 2nd team all conference honors. Cleveland has been a force on D and gotten better each and every week.
Garrett Stauffer 6-3 265 DL/OL Barlow – Two time first team all league athlete with size. Stauffer has been one of the best players in the Mt Hood over the last two years, and is also an outstanding wrestler.
Kainoa Hanchett 5-9 180 RB/S Glencoe – Hanchett had a breakout year earning 1st team all league honors at RB, rushing for 1000+ yards and double digit TDs. He also was an all league safety, while being one of the better kickers in the state.
Nick Hjelm 6-3 180 WR Mountain View – Hjelm has legit size and showed that he was one of the top receivers in Oregon, catching 53 passes for 844 yards and 11 TD's.
Joe Lobbato 6-3 220 DE/OL Tigard – 1st team all league kid that has been dominant from his D line spot. Tore up the competition in the Pacific and looks to be one of the better defensive players in the state.
Brandon Grissom 6-3 275 OL Gresham – 1st team all league kid that can move and has the potential of playing D1 football with continued progression. Did a great job over the last two seasons as the foundation of the Gopher line.
Micah Brown 6-2 215 ATH North Medford – Just a phenomenal overall athlete. Earned SWC Player of the Year honors in baseball and followed that up by being one of the state's top safeties, with very little experience. QB Troy Fowler says, " There are a couple games we wouldn't have won without him."
Jake Reimer 6-0 200 RB/LB Sherwood – Reimer was the NWOC Defensive Player of the year, accounting for 53 total tackles and 4 sacks as the Bowmen haven't been challenged. He also averaged nearly 20 yards per carry (19.24), while rushing 38 times for 781 yards and 12 TD's offensively. Pretty ridiculous #s for the 4.0 student.
Michael McGuire 6-2 285 DT Centennial – Three year all league D lineman that earned 1st team all conference honors this season. One of the state's top wrestlers as he is able to maneuver on the line better then most.
Max Wilson 6-0 205 RB/LB Silverton – Wilson is one of the strongest kids in the state, and tests off the charts as one of the top dual threat athletes in the region. He rushed for 1008 yards, and 18 TD's, averaging 8.3 yards per carry through the regular season. His Foxes (10-1) will get a rematch with West Albany (10-1) in the state semifinals this weekend.
Levi Holden 5-6 170 RB Roseburg – The 5-6 back had an outstanding year leading the SWC in rushing. He accounted for over 1300 yards and 12 TD's through the regular season, averaging 6.3 yards per carry through 8 games.
James Porter 6-3 250 DL Tualatin – Porter had a monster year earning Defensive Player of the Year honors in the Pacific Conference. His ability to create havoc inside and make plays was very apparent as most thought the award would go to a Tigard athlete.
Steely Smith 6-3 240 TE/LB West Albany- 2nd team all league kid on both sides the ball. Smith has legit size and is also one of the better wrestlers in the state. Legit college potential