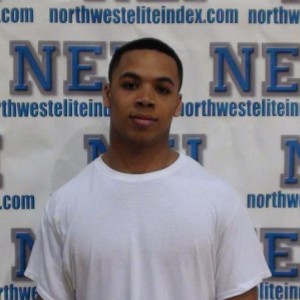 While he waited longer than expected for his first offer, things have picked up over the past two weeks for O'Dea (Seattle) RB Myles Gaskin, one of the top 2015 prospects in the Evergreen State, and he recently picked up his second Pac 12 offer when Washington State spoke to him late last week.
"Washington State just offered me a couple of days ago," Gaskin told Northwest Elite Index recently. "They said they liked the way I run the ball and feel I would fit really well in their system."
The offer from the Cougars is Gaskin's second, joining the Huskies as schools that have extended a full ride his way.
"Cal and Arizona State have both been picking things up with me recently a lot and I'm hearing from some other schools as well," Gaskin said. "It's all pretty exciting, but I'm more focused on my season right now. We're in the playoffs and I want to be focused on that. I can worry about recruiting after my season is over."
Gaskin totaled 165 yards and four touchdowns on just 10 carries as O'Dea just manhandled an out-matched Mountain View squad by a score of 63-20 and now has over 2,00, yards and close to 35 touchdowns.
"I just like carrying the ball," Gaskin told NEI recently. "Last year I shared carries, but this year I'm getting most of them which has been a lot of fun. More than anything, I just want to help my team win and do what I can to put us in a position to win."
Gaskin and the rest of the Irish will take on Eastside Catholic this coming Friday at 7 p.m. in the Tacoma Dome.