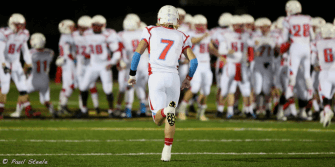 One of the state's traditional powers returned to the days of old this season, as the Charlie Hall led Ashland Grizzlies went (11-1) losing in the state semifinals. The kids from down South went on to win the Midwestern League title, finishing undefeated in conference, before losing to what looked to be an untouchable Sherwood team.
The Grizzlies lose two time conference player of the year Mason Montgomery and 1st team all state QB Danial White, but return a host of talent that could put them back in the drivers seat at the 5A level. The departure of West Albany and Sherwood to 6A leaves the 5A classification fairly open and up for grabs.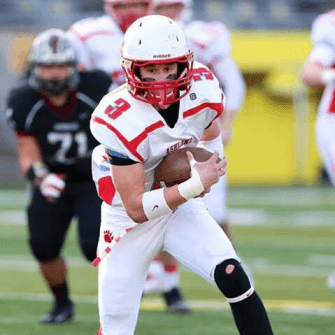 You can expect to see Ashland ranked one of the top teams in the state with their second and third leading tacklers returning from this season in Max Montgomery (6-0 190 Jr. S) 68 tackles, and Parker Layton (6-2 205 Jr. LB/TE) 64 tackles. Montgomery earned 1st team all league and 1st team all state honors, and is the brother of one of the best players to ever come through Ashland in Mason Montgomery. Layton was a second team all league kid on both sides of the ball and should be one of Oregon's best next season.
Referencing next year Max says, "With Mason leaving there are some huge holes to fill on defense, but we should be one of the toughest D's in the state with 7 starters returning (5 all conference)". He continued, "Playing at Ashland we experience an atmosphere and tradition like no other school in the state or country, losing only one home game in the last 4 years at Walter A. Phillips Field."
Adding on to Max's thoughts Parker said, "Moving in to 2014 we all have a common goal of making it further then we did this year, which means winning a state championship". Layton says, "Going to Japan as a team is also what made this season so special as we became much closer as a family and enjoyed the different culture."
Layton is a kid that can play on either side of the ball as Max says, "I believe Parker is easily one of the top all around players in the state, I don't know of anyone that wants to tackle or be tackled by him."
The offense loses some key play makers, including a talented and experienced line but there is plenty of talent to go around. One of the state's top sophomores will be back in Shashi Penn (5-11 170 ATH) after earning 1st team all league and 2nd team all state honors. Penn was one of the only freshman in the state invited to our elite events in Portland last season, making the 5 hour drive with a host of talented all conference North and South Medford kids.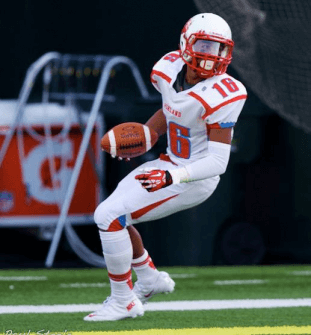 Shashi's drive and work ethic speaks for itself as his upside is through the roof. Speaking on 2013 he says, "Even though we lost a lot of quality players I feel like we have guys who can step up to the challenge". Penn continued, "Last season felt special right from the start, winning in Japan and bonding as a family… It was a great feeling to look up in the stands at Autzen Stadium and see all those Grizzly fans, we can't wait til next year."
Hall is considered one of the top coaches in the Northwest, helping to build excitement and life back to a program that dominated in the 80's and 90's. Other top athletes returning include 1st team all league OL Ivan Tagui (5-10 210 Jr.G/DT) , and honorable mention lineman Seth Cowan and Colin McGuire (6-0 245 Jr. NG/DT).
Running back Ryne Robitz (Jr. RB) had a very good season with Sophomore Mason Dow (5-9 170) earning honorable mention all league honors with him. All of the athletes had great things to say about Junior QB Kyle Wienberg as he should be able to step in and do well, with 6-4 Max Atteberry (Jr. WR/FS) and all league DB Theo Whitcomb (5-11 170 Jr. ATH) rounding out the skill kids.
Ashland is once again relevant on a state wide level and will be a 5A state title contender next season. We commend the Grizzly community on being one of the more exciting and proud football towns in the region, and will keep you updated as the off season progresses.