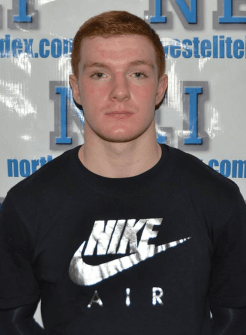 People remember the Aloha Warriors from just a few years back with Thomas Tyner and Brayden Kearsley. That said things are different now, as people haven't forgotten how long it took for the Warriors to get out of the cellar.
Aloha spent two and a half decades trying to climb it's way up the ranks of the state's toughest conference, culminating in a memorable 2011 season with a state title. With multiple D1 kids gone and a legit line all graduated, players are looking for people to step up.
Parker Bull (5-11 190 So. RB/LB) looks to be the real deal, earning all conference honors on both sides of the ball as a sophomore, something very rare in what is traditionally Oregon's most competitive league. Bull was a 2nd team backer and 3rd team RB, as he says, "Now that the legacy of Coach Casey, Thomas Tyner, and Kearsley isn't around anymore, we have to rely on an overall team effort more than ever before."
Adding, " I think we as a team need to make sure and come into the season confident and ready, we have a lot of potential we just need to exploit it."
Bull will need to be in shape as he will rarely come off the field next season. He got Varsity reps as a freshman and proved himself worthy from a very young age. The first time I heard of Parker, Brayden Kearsley says, "Ay JJ, you got to check this freshman kid, he's real."
That's all he needed to say as last year was very telling. Parker was a standout at the end of the year (RDAF) Showcase Event with us in Seattle, and has been very impressive at our Portland Elite Events. Speaking more on what needs to take place next season Bull says, "We have to buckle down and play together, everyone needs to do their job.. Our motto of "Band of brothers" really applies now."
Expect to see Parker be a potential 1st team all league kid on both sides of the ball, as the Warriors will need him to play lights out if they want to win in the Metro. Bull is a 3.9 student, earning all conference honors in lacrosse as a freshman as well. It will be important for him to remain healthy if Aloha wants to have a shot next season.
Check Parker at our elite events and on the Barton Camp and Combine tour over the next few months. He is one of the top players in Oregon