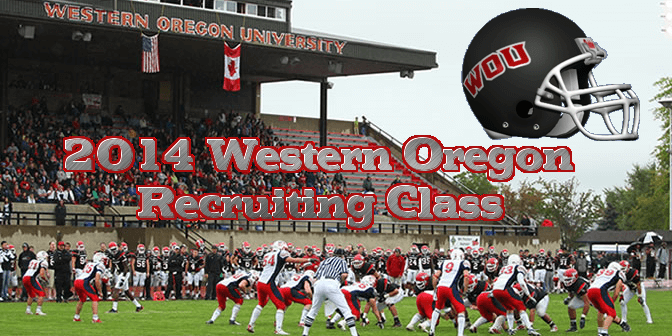 Western Oregon continues to be one of the fastest rising D2 programs in the country, and this year's 2014 recruiting class could very well be the most talented overall group in school history.
As you go down the list you see a host of D1 bubble kids that the Wolves were able to capitalize on. Speaking to head coach Arne Ferguson he referenced this years group and the 2013 class, "Last years class was special and we have been able to follow that up with maybe the most well rounded and talented recruiting class that we have ever had here." He continued, "Josh Manning and our staff have done an outstanding job of coordinating and recruiting top level kids and we are very excited to get them on campus."
Western went (7-4) last season and looks to be a conference title contender next year with a combination of some talented upperclassmen, and one of the best sophomore/freshman groups in the country. If you were going to list the top 10 recruiting classes in America at the D2 level the Wolves would be in that mix.
More then anything the coaching staff at Western is a group of individuals that preach character and class as much as any other aspect of the game. You can expect a majority of the athletes listed below to compete for playing time early in their career, as everyone in Oregon can be excited about the Wolves becoming relevant on a national level.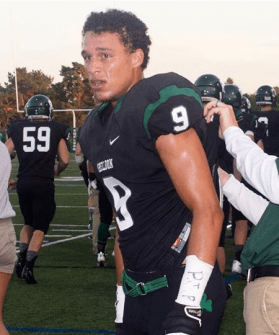 Yadie Dunmore 5-11 175 Sr. Sheldon (OR)
Yadie is an unquestioned D1 level talent and will be a D2 All American at DB if that's where Western decides to play him. His brother Oshay is in the secondary for the Ducks and the younger Dunmore isn't far behind. He rushed 99 times for 779 yards, with 14 Td's in 2013, while accumulating 3 INT's and 5 pass deflections. He is a lock down corner.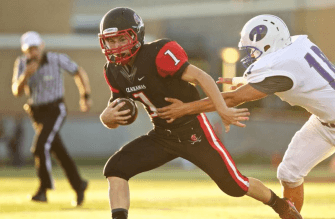 Dan Sherrell- 5-9 170 RB Clackamas (OR)
Sherrell rushed for over 5000 yards and 61 TD's in his career , and was the state's leading rusher at the 6A level covering the last two seasons. The 2013 Three Rivers Conference Player of the Year was one of the best HS backs in Oregon over the last decade.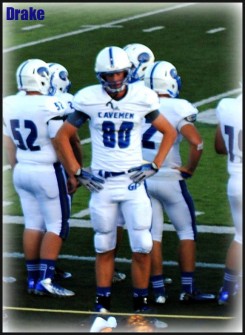 Drake Brennan 6-8 230 DE/TE Grants Pass (OR)
Brennan is a three sport athlete with an upside that won't quit. He was one of the regions sack leaders (15), earning 1st team all league honors, while also winning the 6A state title as a junior in the discus. Overall one of the most talented big men in the region.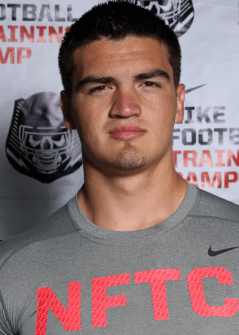 Joey Zamora 6-3 215 QB Chiawana (WA)
Big strong kid that can sling it. Zamora helped Chiawana to the Washington 4A state title in one of the biggest upsets in Northwest history over Camas. He is a very versatile and mobile athlete that should compete for time early.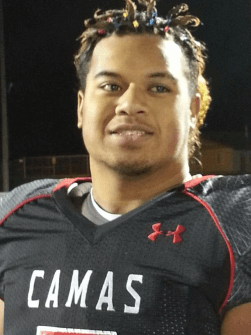 Jason Vailea 6-2 275 NG/DT/FB Camas (WA)
1st team All GSHL D Lineman that will be a D2 All American. Vailea is a game changer and a legit D1 level kid. He is as talented as any kid in WOU's recruiting class.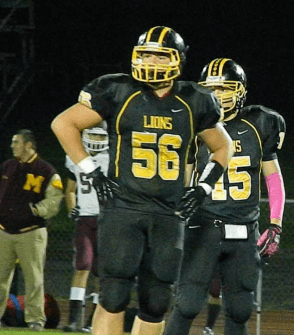 Jacob Zartman 6-4 285 DE St Helens (OR)
Zartman went off in 2013 and showed that he was one of the top D lineman in the state. He earned 1st team all NWOC honors and will go down as one of the best players to come out of St Helens in some time. Another kid on the D1 bubble with multiple schools.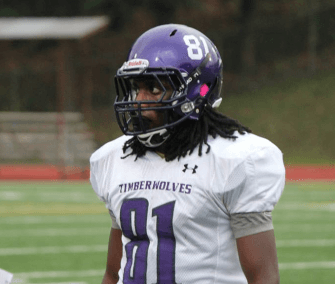 E'lon Mack 6-1 175 WR Heritage (WA)
All the talent in the world. Get Mack in the right system and you have a kid that can do big things. One of the speedier kids in Washington and someone that should come in and compete for playing time right away.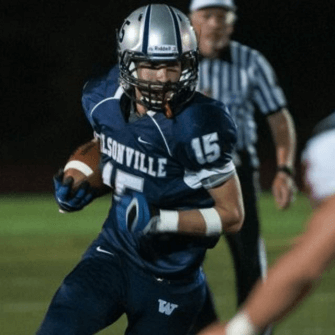 Derek Sunkle 6-3 180 ATH Wilsonville (OR)
One of the more versatile athletes in the state of Oregon. Sunkle went for 2, 453 all purpose yards and 20 total touchdowns, earning 1st team all NWOC honors. Derek was the primary back carrying the ball 255 times for, 1888 yards, and 14 TD's. He is also very capable as a WR (12 rec, 223 yards, 3 Td's) and as a QB.
Others Signing
| | | | | | | |
| --- | --- | --- | --- | --- | --- | --- |
| First Name | Last Name | Height | Weight | Position | School | State |
| Gavin | Anderson | 5'11" | 200 | P | West Linn | OR |
| Bradley | Christensen | 6'3″ | 285 | OL | Mount Si | WA |
| Carson | Cook | 6'4″ | 185 | WR | Thurston | OR |
| Nick | Duron | 6'3″ | 215 | LB | Tigard | OR |
| Zach | Farnes | 6″1 | 195 | LB | Clackamas | OR |
| Ty | Fox | 6'2″ | 225 | QB | Crater | OR |
| Gabe | Gleizes | 5'11" | 175 | DB | Tumwater | WA |
| Brandon | Grissom | 6'2″ | 270 | OL | Gresham | OR |
| Isaiah | Hall | 6'4″ | 220 | TE | Horizon Christian | OR |
| Jordan | Haas | 6'5″ | 310 | OL | Springfield | OR |
| Bo | Highburger | 6'1″ | 225 | LB | El Mira | OR |
| Roy | Jackson | 5'11" | 190 | RB | Thurston | OR |
| Kenny | Klippel | 6'3″ | 250 | OL | Scappoose | OR |
| Marcel | Lee | 5'10" | 175 | DB | Bellevue | WA |
| Waylen | Lindsey | 6'2″ | 225 | LB | Campbell | HI |
| Walker | Lukens | 6'2″ | 250 | OL | Southridge | OR |
| Isaiah | Molden | 6'2″ | 305 | OL/DL | West Linn | OR |
| Jack | Nordby | 6'2″ | 315 | OL | Mount Si | WA |
| Skylen | O'Brien | 6'5″ | 260 | DL | R.A. Long | WA |
| Nathanial | Proctor | 6'2″ | 230 | LB | O'Dea | WA |
| Nino | Reliford | 6'1″ | 175 | DB | Parkrose | OR |
| Ron | Rose | 6'3″ | 275 | OL | Mazama | OR |
| Chad | Souza | 6'1″ | 200 | LB | Kamehameha | HI |
| Steffan | Kearsley | 6'6″ | 270 | DL | Bend | OR |