Click for Rashaun West Highlights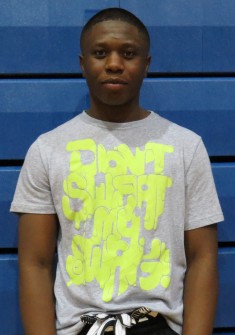 One of the top WR's in the 2015 recruiting class is Rashaun West (6'2″ 195) of Kentridge High School. West has shown well this offseason, and recently was invited to join our 7-on-7 team that will travel to Las Vegas in the middle of March.
"I want to have a good turnout with Vegas by turning heads and catching eyes," West told NEI. "I want our 7 on 7 team to finish in the top five at least."
While the Chargers had a rough season in 2013, West was one of the bright spots. He was the team's leading receiver, and finished with a second team All-SPSL award from the League's coaches.
Recruiting has been light to this point, but should pick up after a fairly busy offseason. "This summer I have plans to attend a couple camps and visit some colleges with my good friend Braiden Beckman," West said. "One camp I am really excited to attend is the rising star camp that will be held at the University of Washington."
West has done very well to this point at Barton Football Elite Events, always being one of the top athletes. He has good speed and length, allowing him to create separation against just about any defensive back we throw at him. With a great work ethic, the sky is the limit.
"I expect to have good overall senior season and want to get 1st team all-league and at least an honorable mention award for all state team," West added. "My team goals for next season is for us to have a winning season and to make it to the playoffs. To have more wins than losses under our belt, win the SPSL North, and just have an overall profitable year that we can be proud of."
The Chargers should be one of the most improved teams in 2014, and West is a big part of those plans. West grew up playing multiple sports, including basketball and baseball. Football is the focus now and West is beginning to see his hard work pay of.
"I love playing football, as you can see it is my top priority and first love," West said. "I am always up for trying new sports and activities as well. I like to stay in shape so I have a passion for working out as well."
West has quickly become one of my favorite players to watch. He shows up every week, works hard and does it with the best attitude possible. I look forward to watching him in Vegas, and following his senior season this fall.