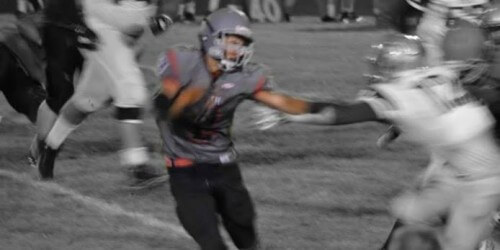 One of the fastest rising teams in the state of Oregon at the 5A level are the South Albany Rebels. The kids out of the Mid Willamette Conference will be much improved from a season ago where they finished (3-6) losing to some very talented teams.
The MWC is widely considered the top 5a league in Oregon, with cross town rival and state champ West Albany moving up to 6A this season. Rebel Head Coach David Younger has done a great job getting his athletes to buy in as they will return some legit talent across the board.
Referencing the upcoming season Coach says, "We have some lofty goals with a solid group of junior and senior's to be that got a lot of playing time for us last season". Adding, "Our #1 goal in 2014 is to leave no doubt in everything that we do as student athletes, with the ultimate challenge being to get that MWC title and make a dent in the state playoffs."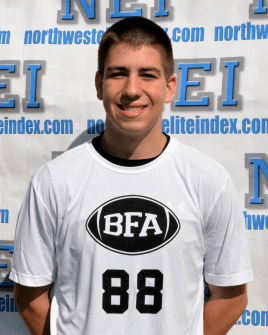 South will return talented 2015 QB Tyler Kelsch (6-3 200) who was a standout at our Elite Events over the winter. Kelsch completed 59% of his passes for just over 1500 yards and 7 TD's last season. He will have two big time skill kids to go to in Isaiah Kerlegan (5-9 175 ATH 15′) and one of Oregon's top 2016′ athletes in Will Vermilyea (6-2 195 ATH/LB).
Isaiah could be one of the breakout players state wide, with Vermilyea possessing legit size and D1 ability with continued progression. Referencing his perimeter kids Younger says, "Will was the team MVP as a sophomore and will consistently get the ball in space". He continued, " He also led our team in tackles earning honorable mention all league honors at LB."
Speaking on Kerlegan he says, "Isaiah is another explosive athlete, accumulating 700 yards of offense (400 rushing, 300 receiving), while recording 3 INT's and being an equally dangerous return man, much like Vermilyea."
Another big time kid for the Rebels will be Gabe Kerlegan (5-9 175 Jr. DB) who led the team in INT's (4) in 2013 and should get in the mix on offense with coach adding, "Gabe will be a big time weapon in our quick game while running the fly sweep, I have a feeling he will have a breakout senior year for us on offense."
The kids from the Valley will find out quickly where they stand, playing Eagle Point and 2013 4A state champion Ridgeview of Redmond to start the season. Both schools graduate very talented senior classes but neither will be a push over.
Expect to hear much more from the Rebels as the off season progresses. We will bring you updates as they happen.