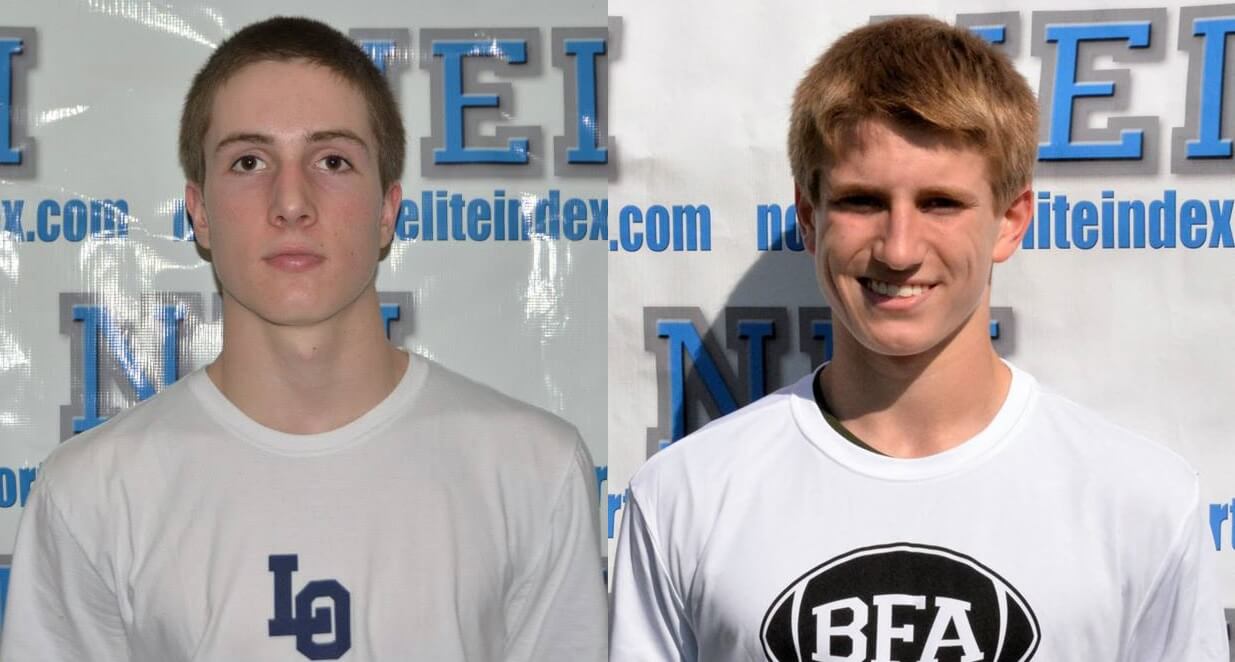 Legit back to back QB classes represent Oregon for both 2015 & 2016. The current Senior's have (4) kids offered by D1 universities as of right now and the Junior's listed below could be just as talented. Check out Oregon's top quarterback's for 2016…
Sam Noyer 6-4 200 Beaverton – Noyer will be one of the top ranked QB's on the west coast before all is said and done. He projects as a high profile D1 kid and someone with a host of intangibles that top universities are looking for. He threw for 2, 484 yards and 24 TD's, while rushing for 8 more.
Taylor Jensen 6-5 190 Forest Grove– Jensen earned 1st team all league honors as a sophomore and is legit on multiple levels. He comes from a football family as the son of the head coach. Taylor was our Oregon Underclassmen QB in Vegas as part of our 7 on 7 squad. He threw for 2900 yards and 20 TD's in 2013.
Trever Watson 5-11 190 Springfield– The returning MWC Player of the Year is the real deal. He will be a 4 year starter that has currently never missed a varsity snap in his career. He accounted for 46 TD's (Passing, Rushing) to only 3 (INT's) and is a 4.0 student. Watson projects at the D1 level and is just a phenomenal kid.
Justin Herbert 6-5 190 Sheldon– Expect to hear a great deal from the talented kid out of Eugene. He will move into the QB role but can play a multitude of positions. He will be one of the top player's in the state for his class, as his brother Mitch was Oregon's top wide out last season going for 21 Total TD's and 1073 receiving yards.
Mitchell Verburg 6-3 195 Lake Oswego– Verburg will be a three year starter, and potentially one of the top QB's ever to come out of LO. He projects at the D1 level with continued progression if he chooses to pursue football. He is also one of the top baseball players in the region.
Eric Restic 6-0 165 Jesuit – I can't say enough good things about Restic. The kids a winner, helping Jesuit to the state title game as a sophomore last season. Eric threw for 19 TD's and 6 INT's passing for 1,089 yards in a run oriented offense. Also taking off on the ground at will.
Chase Crawford 6-4 190 Tigard– One of the fastest rising QB's in Oregon. Chase has dropped dimes over the off season and looked good at different events. Expect him to challenge talented Sr. JT Greenough for the starting position on a loaded Tiger team.
Matt Struck 6-2 210 Crater– Struck is a big strong kid that can chuck it. He will get plenty of opportunities as the Comets air it out as much as anyone in the state. He has had an outstanding off season and should be one of the top QB's at the 5a level.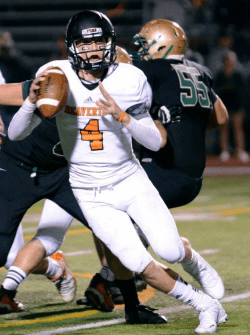 Blake Walker 6-4 200 Liberty– Blake earned 2nd team all league honors as a sophomore and looks like one of the top 5A QB's in Oregon. He has legit size and a big upside on a much improved Falcon squad.
Brody Cooper 6-2 175 Marist– Cooper was an all conference kid in 2013, throwing for 1,605 yards and 18 TD's/6 INT's. He has a big upside and should help Marist challenge for conference & state titles at the 5a level over the next two seasons.
Nico Tellache 5-11 185 Canby– Tellache is another kid that projects on the baseball field. He is a very talented overall athlete, and will be a dual threat kid in Canby's system as he can run and also throw.
Carson Spitznagel 6-0 180 Central Catholic– The junior will battle talented three sport athlete Sean Dack for the starting spot as the defending state champs are experienced at almost every position except QB. Carson is legit and will get his chance.
Gabe Matthews 6-2 200 South Salem– Matthews will be one of the top athletes in the CVC and can play multiple spots on the field. He caught 16 passes for 251 yards and 2 TD's but could potentially moving into the former role of South star and current CAL standout Maximo Espitia.
Elijah Benedick 6-2 185 Wilsonville– Benedick got time at QB last season throwing 7 TD's/3 Int's, as he is a talented overall athlete. He will be competing with all everything Sophomore Connor Neville for the starting spot. He can also play the WR/S position and be one of the best in the conference.
Lance Peterson 5-11 195 Corvallis– One of the more athletic QB's in the state. Lance threw for 1,595 yards and 17 TD's, while rushing for 683 yards and 5 scores. He will be a three year starter and have to be the guy after last years (3-6) season.
Riley Rexine 5-11 170 Oregon City– Rexine is a player but may have to wait his turn as there are talented senior's in front of him. Regardless the kid can play and should do well for a Pio's team that is legit.
Bransen Reynolds Bransen is a talented young QB who hit on 54% of his passes for 1,177 yards and 13 TD's/9 INT's.. He did a good job stepping in last season as a sophomore, helping a much improved Storm squad go (5-6).
Dante' Reid 6-1 190 Tualatin– The T Wolves are in a unique spot entering the 2014 season as a member of the newly realigned and very tough TRL. Reid will have to lead a program that will not have any easy in conference games.. The complete opposite of the Pacific.
Ray Roundtree 5-11 185 South Eugene– Roundtree completed 57% of his passes for 1,670 yards while rushing for 200+ last season. The departure of Head coach Chris Miller should be telling.