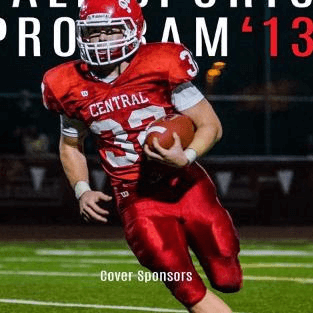 A traditional 4A power now playing 5A ball is Central High School out of Independence, Oregon. They are led by returning all state back Wesley Riddell (5-11 175 15′) who is currently one of the region's leading rushers through the first two weeks.
Riddell has accumulated 546 rushing yards on 58 carries, and 8 TD's to lead the state thus far. Central dropped a hard fought game 46-30 at #3 ranked Mountain View last week, but the Panthers look like a potential top 10 team.
Referencing his guys Wesley says, "Team goals are to win every game in league and just get better each week until the playoffs." Adding, "Our line is second to none when they put their minds to it and our QB (Doug Clem) is one of the best in the state."
The Panthers are led by one of Oregon's top coaches in Shane Hedrick as they enter the very tough 5A Mid Willamette Conference. They will travel to red hot South Albany (2-0) in what should be a close contest this week.
Speaking on his team he says, "The yards that I had against Bend and Mountain View are a direct reflection of our line, and from the blocking of our fullback (Michael Alvarez)". He continued, "It's an incredible group of guys that I'm really looking forward to competing with this year."
Riddell is a humble kid that brings his (A) game every Friday night. We will see how Central adjusts to the 5a level as the Panthers have showed that they can play.