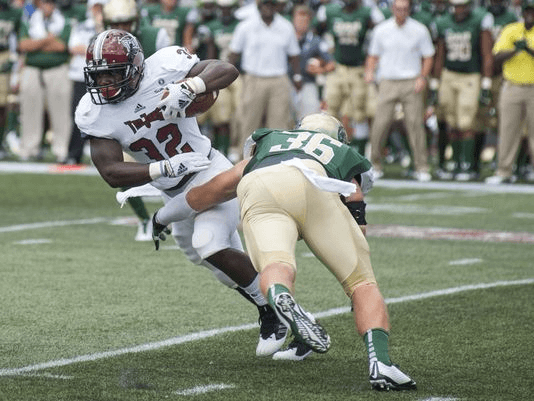 Many remember Oregon's leading tackler from 2012, James Banks (6-1 225) of Sheldon HS. The Eugene product earned himself a Division 1 scholarship at UAB (University of Alabama-Birmingham) after a very successful stint in Junior College.. NMMI (New Mexico Military Institute)
Banks went off as a senior in high school, recording 182 total tackles and 1st team all state honors, during the Irish state title run.
In somewhat of an unexpected move UAB is dropping their football program, which in turn allows a host of D1 kids to go find new homes, including Banks. The Alabama- Birmingham players do not have a dead period because of an NCAA waiver.
James comes from a talented football family with his middle brother JJ playing JC ball down in Southern Cali & his youngest sibling Jaren looking like one of Oregon's best for 2018.
Banks is a 3.9 student that will one day be a doctor. For the time being he is looking to knock heads against the best players he can find.
This past year he played in every game for the Blazers, making 6 tackles against a highly ranked Mississippi St team. He is a kid that won't be outworked and instinctively is as good as they come.
With two impressive collegiate seasons on the books, Banks could be one of the steals of the 2015 recruiting period. He currently holds close to 10 D1 offers from the likes of Stephen F Austin, Alabama St, Montana St, and Portland State.
Expect to hear much more from the former prep standout in the near future.