In just a few short days the Barton Football Academy will travel with four teams to Las Vegas, to play in the Pylon Sports 7 on 7 national tournament, for the 5th consecutive season. The event is regarded as one of the top three tournaments nationwide, with the likes of ESPN, Rivals, Scout and 247 Sports all covering the tourney.
The Oregon/SW Washington team listed below has the potential of being the best group to ever represent the region. Current BFA Oregon Coach and former Washington St great Alex Brink will lead the team and the offense. BFA DB Coach and Florida native/former all Big Sky (PSU) athlete Aaron Kincy will run the D.
As you scan the list you will see two of the more talented classes (2016 & 2017) to come out of Oregon in some time. We will bring you live updates from the tournament this weekend as double digit, D1 projected Northwest kids, will get a chance to compete on a national level.
Brady Breeze 6-1 200 Jr. Safety- Central Catholic OR (Committed: Oregon)
Breeze is ranked one of the top 10 safeties in America for the 2016 class. The Duck commit and returning Mt Hood Conference Player of the Year projects as one of the top defensive players ever to come out of Oregon. Brady will lead the defense from his safety spot, as this could be the best secondary to ever represent the Northwest.
Elijah Molden 5-11 175 So. CB West Linn OR (Offers: Oregon, Washington)
One of the nation's top corners for the 2017 class. He will be a conference and state player of the year favorite within Oregon the next two seasons. Elijah is on a different level and will be a featured athlete in Vegas. His NFL genes and lock down ability will typically put him on the opposing teams top receiver.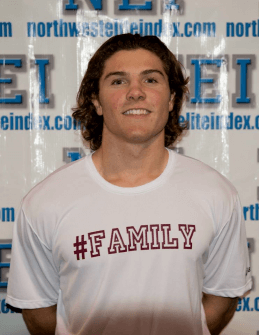 Trevon Bradford 5-11 180 Jr. Slot Oregon City OR (Offers: Montana St)
Trevon earned 1st team all league honors on both sides of the ball for the 2nd year in a row, and is a threat to go to house any time he has the football. He went for 20 TD's offensively and is maybe the most dangerous return man in the Northwest. Expect to see him be a featured athlete out of the slot.
Rey Green 5-11 195 Jr. RB/Slot Evergreen WA (Offers: Eastern Washington, Montana St)
One of the top 3 RB's in the Northwest. Rey will be a three year all conference kid going for over 1000 yards and 11 TD's as a sophomore. Multiple mid major and Pac 12 type schools have shown significant interest and could be next in line to extend an offer, under Coach Don Johnson.
Sam Noyer 6-4 200 Jr. QB Beaverton OR
One of the top ranked Quarterbacks in the region. Noyer will have multiple offers before all is said and done, earning all conference honors the last two seasons.
Sam went for 2000 yards and 19 TD's last year, and possesses some of that "it" factor you can't teach. Alex Brink and Taylor Barton can't say enough good things as he is the guy you want leading your program.
Jacob Kizer 6-5 235 Jr. TE West Salem OR (Offers: Montana St)
Another kid that you can expect to be pushing double digit offers. Kizer earned 1st team all state honors at D end and is an equally talented tight end, consistently requiring a double team. His combination of size and speed are rare as he will have multiple high profile schools vying for his services.
Anthony Adams 6-0 170 So. WR/CB Newberg OR
Adams earned 1st team all TRL honors as a sophomore and is an unquestioned D1 kid. He has division 1 genes with his brother Darnell on scholarship at PSU. Anthony is a three sport kid, that will be a four year varsity athlete and maybe the best to ever come out of NHS. He could be one of the only kids to start both ways in Vegas.
JJ Wells 5-7 165 Jr. Slot Central Catholic OR
Maybe the most elusive kid in Oregon. He will break your ankles in the open field and is the ideal 7 on 7 athlete. He went for 1300 all purpose yards and 15 TD's in 2014 and will be tough to stop in Vegas.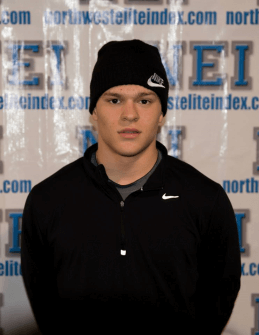 David Morris 6-3 200 So. Safety Sherwood OR
Morris could be one of the most recruited kids in the West for the 2017 class. He is pushing 6-4 and will be a TRL player of the year candidate on both sides of the football.
His stock is rising as quickly as any athlete in the state of Oregon. Expect him to have multiple options at the D1 level.
Alex Stickel 6-2 180 Jr. CB/Safety Sunset OR
As referenced earlier maybe the state's breakout player of the year thus far. He was an all league kid on offense, defense, and special teams in 2014 and will fill a primary role in the secondary for the Vegas group. Expect him to be a Metro League Player of the Year candidate next season.
Zach Houlemard 6-2 200 Jr. S/LB Jesuit OR
Houlie will be a three year all conference kid, earning 1st team all league accolades in 2014. He is one of the most versatile kids in Oregon, playing 3-4 positions during the Crusaders season. Expect Z to contribute in the secondary and potentially at LB.
Parker Bull 5-11 195 RB Jr. Aloha OR
In my opinion Bull is one of the most underrated kids in the Northwest. He earned 2nd team all league honors on both sides of the football as a sophomore, as his ability to cut and accelerate is as good as anyone in the state.
Jakob Eisenbeiss 6-2 200 Jr. LB Sherwood OR
Eisenbeiss will be a TRL player of the year candidate next season, on one of the state's top 6A teams. He went for 14 TD's last year out of the RB spot and is a very athletic LB in a 7 on 7 setting. Expect Ivy League schools to be all over him.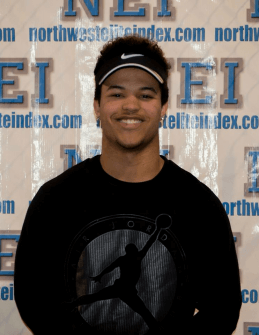 Bryce Bumgardner 6-1 170 Jr. WR St Helens OR
Just a football junkie. Bumgardner was a 1st team all league WR, going for 1200 all purpose and 8 TD's. He will be a NWOC player of the year candidate next season, also tying for the state lead in INT's during his sophomore season.
Mike Petroff 6-2 220 Jr. Jesuit OR
One of the region's top ranked LB's earned 1st team all league honors and will be a three year starter for a top ranked Crusaders group. Petroff is incredibly athletic for a big kid and will split time with Eisenbeiss at the LB spot.
Samori Toure 6-2 170 Jr. Westview OR
Toure had a phenomenal junior campaign earning 1st team all league honors, while averaging close to 20 yards per catch (18.6) and 7 TD's. His stock continues to rise quickly as he is now considered one of the top receivers in Oregon.
Conner Mitchell 5-9 190 Jr. Lake Oswego OR
Mitchell is one of the top 3 backs in the state, earning 1st team all league accolades the last two years at Oregon City. He has gone for a combined 30 TD's covering the last two seasons, and is explosive out of the slot in a 7 on 7 setting.
Elijah Benedick 6-1 185 Jr. WR Wilsonville OR
One of the best in the NWOC. Elijah has the potential to go off next season, after earning 2nd team all league honors last year. He went for close to 500 yards and 5 TD's and could thrive in the Wildcats system.
** These Individuals were selected but could not compete due to basketball OR injury
Cam McCormick 6-5 230 Summit Jr. TE (Offers: Oregon, Oregon, Washington, Arizona, Arizona St, Boise St, Colorado, Montana St)
LaMar Winston 6-3 205 Central Catholic Jr. WR (Offers: Oregon, Oregon St, Washington, Washington St, Boise St, Arizona St)
Jordan Happle 6-1 185 Jesuit Jr. WR/S (Offers: Montana St)
Justin Herbert 6-6 210 Sheldon Jr. QB
Ronnie Rust 6-0 200 Central Catholic Jr. RB/S (Offers: Ore St-Baseball)
Mason Elliott 6-3 180 Westview So. WR