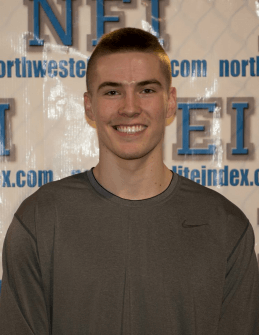 Fresh off an all tournament 7 on 7 Vegas performance, Beaverton (ORE) High School QB Sam Noyer (6-4 200 16′) landed what could be the first of many offers, from D1aa power Eastern Washington.
The two time all conference athlete threw 20 TD's at the national tourney, helping BFA Oregon to the best finish of any team in Northwest history.
Sam has heard from a host of Pac 12 and mid major programs as his stock continues to rise. Referencing his first offer Sam says, "I just feel blessed to have this opportunity, being offered by a first class program like Eastern". Adding, "It's consistently one of the top D1aa's in the country and I look forward to learning more about the university."
Noyer went for 2000 yards and 19 TD's last year for the Beavers, but looks to be on another level right now. He is all of 6-4 and showed a poise needed to succeed against the best in Vegas. Referencing his tourney head BFA Oregon Coach Alex Brink says, "Outside of the defense Sam was the biggest reason we made it to the final four.. I'm blown away by his leadership and ability to handle pressure situations". Adding, "He was lights out on Sunday and showed why he is deserving of offers right now."
His MVP QB award at the University of Oregon Camp last spring, helped propel him into the limelight, where he has now proven time and again that he is the real deal. Sam is as classy as they come. We will keep you updated on what will be one of the Northwest's most recruited athletes this off season.