Click for Dionte Simon Highlights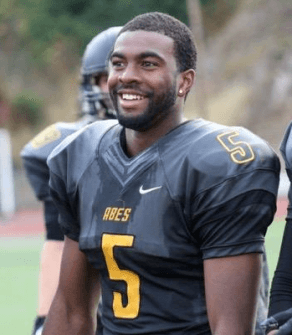 Lincoln (Tacoma, Wash.) senior Dionte Simon is one of the state's top RB's and is still without an offer, but more and more schools are beginning to take notice.
As a sophomore, Simon was voted second team All-Narrow for his work at WR. He moved to RB for his junior season and received first team All-Narrows, helping the Abes to a League Championship.
"Being first team all league meant a lot to me," Simon told Northwest Elite Index. "It showed me that I was respected as a player, and coaches around the league took notice."
Simon's season came to an abrupt end in week eight when he partially tore his ACL, tore his MCL and fractured his Tibia. He was forced to sit out the start of the basketball season, and wasn't able to start until January. Even being set back, Simon was still voted as the league's Defensive Player of the Year.
There will be a day when Simon has to make a decision. He has been a basketball team captain since his sophomore season, but it might be an easier decision than some think.
"I prefer football, "Simon said matter-of-factly. "All the way. If it really came down to it football is number one."
The 5-foot-10, 190 pound Simon is an all-around type back. He has the strength to run through you, speed to run around you, and is a very capable receiver. Through six games this season he sits at 913 yards and 13 TDs, while also having 7 catches for 69 yards and a TD.
"The athlete I model my game after is LeSean McCoy," Simon noted. "Not only can I run the ball, but I can also catch it out of the back field."
Simon sports a 3.25 GPA with all AP courses, and is the Senior Class ASB Treasurer.
He is currently hearing from the schools all across the board. FBS members like Missouri, Washington State, Boise State, Utah State and Hawaii have show considerable interest. Service academies Navy and Air Force have been in contact, and schools in the Big Sky are talking, as well.
With his abilities both on the field and in the classroom, I feel it is only a matter of time before someone presents Simon with an offer.
We will be sure to keep you updated on Simon and the Abes, who once again look like one of the state's top 3A programs.