Click for Justus Ross Highlights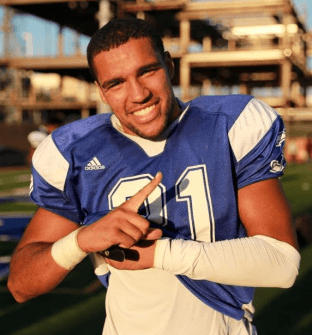 Former O'Dea and current Santa Monica College DB Justus Ross will finish up his two-year degree this spring and he is currently looking for a place to play this fall.
Ross, who was a standout defensive back prospect at one of the storied programs within the state of Washington, but he didn't get it done in the classroom and he needed to find a place to continue playing the game he loves while getting his academics in order.
"Junior college wasn't a choice for me," Ross told Northwest Elite Index. "If I wanted to continue my career, I needed to take this route because my GPA at the time didn't meet NCAA requirements.
"There's nothing more disappointing than to have an D-1 offer on the table that you can't sign due to grades, but through this setback I realized that my effort in the classroom needs to match my effort on the field."
Enrolling at Santa Monica, Ross decided to greyshirt which has allowed him to get ahead on credits.
"I graduated in 2014 and that first year at Santa Monica, I greyshirted, so it saved me a year of eligibility," Ross said. "I'm on pace to finish up my academic work in summer quarter and that's why I'm looking for a place to play this fall because not many schools know that I'm done and can leave."
As a freshman safety for Santa Monica last season, Ross totaled 18 tackles, two interceptions and four pass breakups.
"I'm a strong safety," the 5'11", 190-pounder said, "but we didn't really play a true free and strong safety. We each took a side and so if the other side was strong, then I played free.
"I love to hit. I love to come up and fill on the run. I can cover too, but I'm at my best coming up and supporting the run and being physical for a guy my size.
"Another big thing for me is that I feel like I am a leader on and off the field. I'm outspoken with my teammates and I can help get our defense positioned right and ready to make the play."
As noted above, Ross can leave Santa Monica this summer and if he does, he will have four years to play three. However, he has no qualms about returning for his sophomore season.
"I can definitely do that and I'll do that if I don't find a place to play this fall, but I really am hoping I find a place to play because I really want to get to a four-year school and show what I can do," Ross said.
This weekend, Ross, along with a couple hundred other players, will take part in the Northwest Stars Camp being held at Kent Meridian High School (French Field) hoping to impress at least one of the 20-plus coaching staffs that will be on hand for the event.
NEI will continue to keep tabs on Ross and we will update news on him as it happens.