Click for Anthony Adams Highlights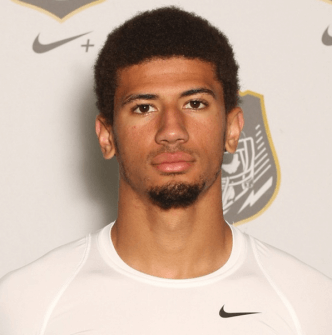 2017 Newberg (Or.) ATH Anthony Adams may be one of the most versatile prospects in the Pacific Northwest, but three schools have offered him at one specific position and several others have their eyes on him as well.
"I have offers from Portland State, Hawaii and Montana State," Adams told Northwest Elite Index. "Portland State is my most recent offer. I was just down at their camp this week and they offered me after it was over.
"The other main schools that are talking to me are Oregon, Air Force and Oregon State."
Adams has been a fixture on the camp circuit this spring and summer so far, hitting the Nike Opening Regional event in Seattle a few weeks ago while also hitting Oregon and Oregon State's camps and the Portland Showcase the first weekend of June.
"I'm going to go up to the Rough Diamonds Showcase this week (June 30th) and I am really trying to go up for Washington's camp (July 15th), but I am not sure about that one right now."
As a junior this past season, Adams handled quarterback duties on offense for the Tigers, completing 50% of his passes for 1,200 yards while rushing for another 500 yards and accounting for 19 touchdowns (six passing, 13 rushing) and on defense he played both safety and corner finishing with over 50 tackles and four interceptions.
He was named First Team All-League on both sides of the ball for his efforts and leadership.
"Most schools see me on the defensive side of the ball," the 6'0″, 172-pounder said. "I play mostly wide receiver and corner for my seven-on-seven team and I play corner and safety for my school, so I feel pretty comfortable doing that.
"I think my strongest trait as a football player is my Football IQ.
"I am a pretty good athlete, but I feel like it's my brain that gets me in good position to make plays and helps me get their fast."
As far as what he's working on this offseason, Adams is pretty clear he wants to improve his defensive skillset.
"Definitely my press-technique and my form-tackling," Adams said. "I feel like both of those things will help me once I get to college and they can help my team as well."
Adams is a rising star among 2017 prospects in the Pacific Northwest and schools are starting to take notice. Expect things to continue to hum along for him as he gets closer to the start of his season and for more schools to get in the mix after they get a look at what he can do on the football field this summer.