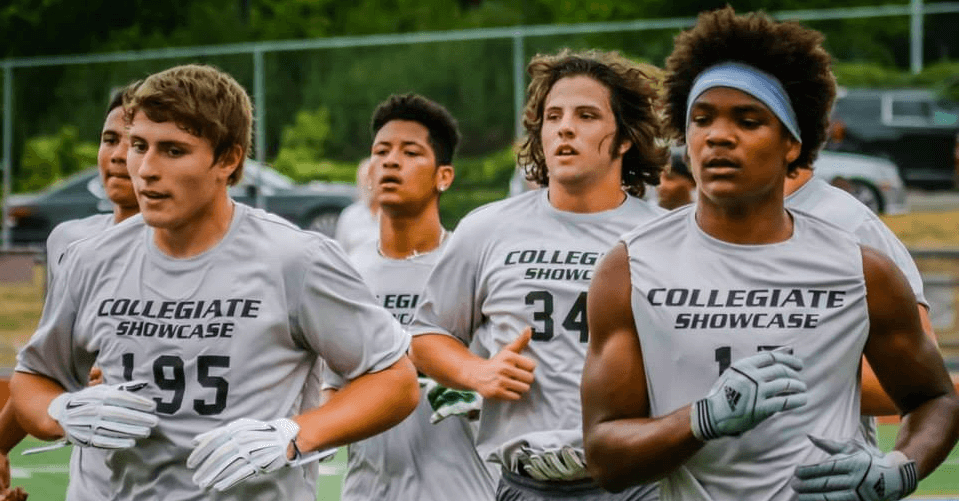 We are now just a few days away from the 5th annual Rough Diamonds NW College Showcase. The event will take place Thursday June 30th at French Field in Kent, Washington. For more information on the event, visit – RDAFShowcase.com .
This is the third preview, click the corresponding link below to see the first two previews.
Below is a list of athletes already confirmed to attend, but not everyone that is confirmed. To be confirmed and on this list, an athlete must have signed up online. I will not write about an athlete I have not seen in person, and that will not change here.
Click the athlete's name to view his latest film.
Anfernee Gurley (2017) – DB, Archbishop Murphy – Gurley is one of the state's top defensive backs and a big reason why the Wildcats are my top ranked 2A team headed into the 2016 season. He already holds offers from Eastern Washington and Weber State, and is likely to add to that list after the event. Gurley's speed and athleticism allow him to run with any WR in the state, and is arguably the state's best return man.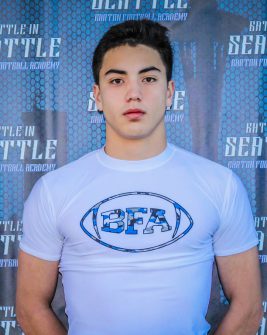 Naoki Harmer (2017) – WR/DB, Interlake – Harmer is the definition of the term "gamer". While he doesn't pass many eye tests, when he steps between the lines he flips a switch few others really have. Harmer is a bit undersized, but is a tremendous all-around athlete and plays with the toughness of a bigger athlete. He has hit the camp circuit recently, and from all accounts didn't lose a rep at Nike's The Opening.
J.J. Jerome (2017) – RB/LB, Monroe – Jerome has a stout frame and plays with a mean-nasty demeanor. He has the speed and athleticism to run around defenders, and the toughness to run right through them. Jerome finished with 8.2 yards-per-carry last season, and 24 touchdowns. He was recently offered by Montana State, and could very well pick up a few more this week.
Drew Korf (2017) – QB, Capital (ID) – Korf is arguably the top 2017 QB in the Pacific Northwest without an offer. He is capable of beating you with his arm or legs, and really does a nice job commanding the offense. Korf was recently named a Finalist for the prestigious Northwest 9 event that will take place in August.
Auston Downs (2017) – OL, Moses Lake – Downs has been very active this off-season, and is one of the top OL in Washington's 2017 class without an offer. He has the mean and nasty you like in an OL and does a good job in pass pro. Downs is listed at 6-foot-4 and 270 pounds, but still has room to grow.
Winterhawk Leighton (2017) – DL/OL, Ferndale – Leighton played TE for the Golden Eagles last season, but projects as an interior lineman. He has the size (6'3″ 250) to play along the line and could be a steal considering his athleticism.
Bennett Dondoyano (2017) – DB, Lakeside – Dondoyano is one of the state's better cover corners in the 2017 class. He has tremendous all-around athleticism and really has a nose for the ball. Dondoyano goes to one of the top academic schools in the state, and has flown relatively under-the-radar because of it.
Jack Weidenbach (2017) – LB, Mount Si – Weidenbach is undersized at 5-foot-11 and 200 pounds, but he is one of the state's premier tacklers (135 last season). He flies to the ball and let's nothing get in his way before bringing the hammer to the ball carrier. Weidenbach works hard at being the best backer he can be, and even harder in the classroom where he also stands out.
Caleb Weber (2017) – LB, Chiawana – Weber is one of the state's top LB's in his class. He excels in run support and is a very capable pass defender. Weber is a outstanding student and is already enrolled in college courses. He was recently offered by UTEP and this is the type of event where he could grab a few more offers.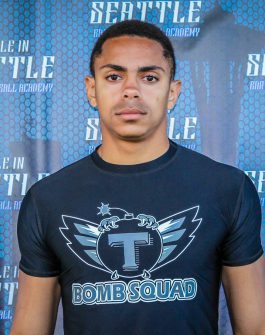 Zach Lewis (2018) – QB, Eastside Catholic – Lewis is one of the top 2018 QB's in Washington. He will take over at the helm for the two-time defending state champion Crusaders, and there are some pretty high expectations. Lewis is a dual-threat with tremendous athleticism and a very good arm. He is still very raw as, but has had a great offseason and will be participating in the Northwest 9 this August.
KJ Ridders (2017) – DB, Federal Way – Ridders is an athletic safety that can come up and play man-to-man when needed. He has good speed and tracks the ball well for a DB. Ridders works hard both on and off the field, and has the drive and desire to be an outstanding football player.
Hunter Wendling (2018) – QB, Stadium – Wendling is undersized, but brings a ton of excitement to the field. He is a tireless worker, with good arm strength/accuracy, and is a true dual-threat quarterback. Wendling has been compared a lot recently to Davis Alexander (Portland State), who blew up in the offseason headed into his junior year, and Wendling has done the same, guiding his 7on7 team to championships in both of the Northwest's top tournaments.
Keonte McMurrin (2017) – WR/DB, West Salem (OR) – McMurrin is one of my favorite athletes from Oregon. He works very hard and always shows up with a smile on his face. He is undersized but makes up for it with a bulldog-like mentality on the field. He holds an NAIA offer from the College of Idaho, and could snag a few more at this event.
A.J. Allen (2018) – QB, Lakeside – Allen is listed at 6-foot-6 and 210 pounds, and he might even be bigger. His hands are some of the biggest I have seen, probably close to the 11″ range. Allen works very hard and will be the only athlete in attendance to have attended all three RDAF events this offseason.
Nate Maltos (2018) – WR/DB, Sunnyside – Maltos is very underrated. He has good speed, great hands and a high football IQ, he just plays at a school in the middle of Central Washington that gets no attention. This event could be the start Maltos needs to get recruiting really going.