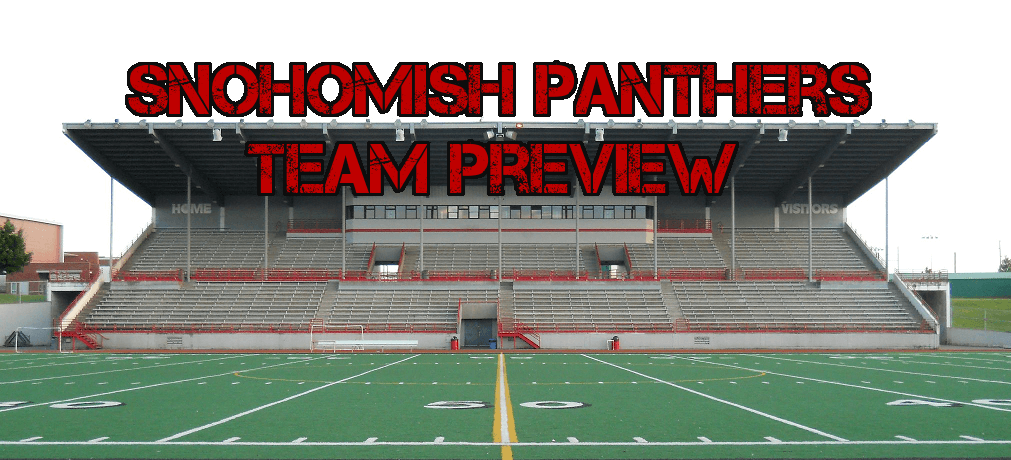 Key Players
RB/LB Keegan Stich (5'10", 190, '18) – Stich is an All-League runner who has superior vision and outstanding quickness, but he's not a scatback. He'll break tackles on a regular basis, rarely going down with first contact.
WR/S Josh Johnston (6'1″, 185, '17) – Johnston is a versatile player who can make plays as a receiver while also being a ballhawk from his safety spot. Most feel he'll play receiver at the next level after he posted 48 receptions for 760 yards and 12 touchdowns, earning First Team All-WESCO and Second Team All-Area at wideout, but he could wind up being First Team All-League on both sides of the ball as a senior this fall.
TE/LB Jess Harris (6'2″, 230, '17) – The coaches love Harris' no-nonsense style. He's big and physical, but can also be a nice outlet in the passing game. Defensively, he'll get the edge and create pressure on a consistent basis.
OL/DL Brad Raymond (6'2, 178, '17) – Raymond isn't very big, but he plays with a nasty streak. He has good feet so he's able to mirror on-coming, pass-rushers pretty easily. He'll also get upfield on defense and cause problems for teams trying to run wide on the Panthers.
QB Brandon Jodock (6'0″, 205, '17) – Jodock is a talented dual-threat quarterback who Snohomish will use as the primary runner quite a bit. He's very good at extending plays with his legs hurting defenses with his scrambling abilities, but he has the arm strength to drop back and throw as well.
Overview
The Panthers finished the regular season with a 5-4 record and made the post-season for the first time since 2008 and fourth-year head coach Kai Smalley and his staff hope to build off of that success and make strides toward getting into the Round of 32.
At quarterback, Snohomish has rock solid Brandon Jodock (6'0″, 205, '17) who is one of the best dual-threat signal-callers to come through the Panthers' system in a long time.
While Jodock is a threat with his legs, Smalley and his staff have the luxury of one of the top returning tailbacks in the state in Keegan Stich (5'10", 190, '18) who totaled 734 yards and 14 touchdowns on the ground while hauling in 32 receptions for 439 yards and three more scores.
When Jodock drops back to pass, Josh Johnston (6'1″, 185, '17) is the go-to guy, but he's not the only receiving threat as Ty Roth (5'9″, 170, '17) and Kole Bride (6'3″, 185, '17) are also downfield threats who will get a ton of chances to make plays.
Jess Harris (6'2″, 230, '17) is a great blocker who can be a receiving threat in the short and intermediate passing game.
Right tackle Nathan Hall (6'4″, 240, '17) and left tackle Brad Raymond (6'2, 178, '17) are the cornerstones of the line, but guard D.J. Lawrence (5'10", 230, '17) is a returning starter and projected center Will Sanders (5'11, 210, '17) has starting experience as well.
On defense, Carter Cole (6'2″, 240, '19) is a youngster the coaches are excited about along the defensive front. He'll team with Sanders to form a nice one-two punch up there with Raymond getting reps at defensive end as well.
The linebackers are led by Raymond Destefano (5'11", 175, '17) from the middle linebacker spot while Harris will play one of the outside linebacker spots.
In the secondary, Johnston is the leader there, making plays from all over the field after totaling 45 tackles and an interception and earning All-WESCO honors as a junior.
Roth will handle one of the corner spots and he'll be expected to match up against the top receiver of the opposing offense on a weekly basis.
The Bottom Line: It's been a slow build for Smalley since he took over in 2013, but the Panthers look like they could be a threat to get to the Round of 32 this fall with playmakers and leaders at key positions. The WESCO 3A isn't going to be a cakewalk, but for the first time in years, Snohomish seems capable of knocking off a couple of heavy-hitters and getting to where they want to be.
Key Games
@ Glacier Peak (9/9)
vs. Edmonds-Woodway (10/7)
vs. Meadowdale (10/28)