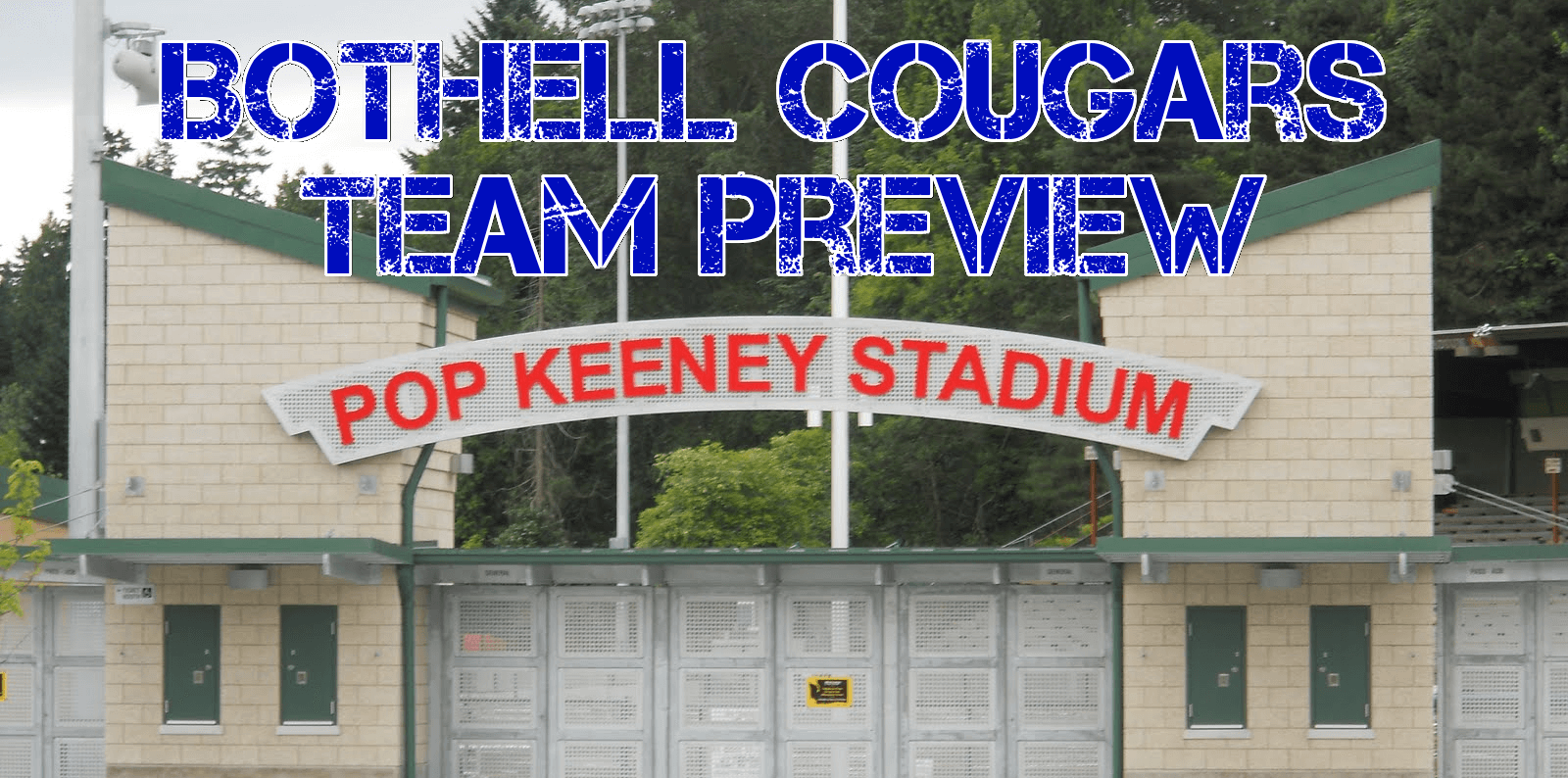 Key Players
QB Jacob Sirmon (6'4″, 220, '18) – Last year was Sirmon's first as a starter. The Washington commit struggled at times with his consistency in 2015, but that also had to do with the depletion of experience and talent when the 2015 class graduated. This year, he's got several more targets at his disposal and he should be able to put up some big numbers as long as he stays healthy.
RB Jalen Ford (5'7″, 160, '17) – Ford isn't very big, but he's shifty and fast and his productivity will help take a lot of pressure off of Sirmon and the passing game.
WR/DB Kevin Liu (5'11", 155, '17) – Bothell needed a player to take the top off of a defense and Liu is that man. He's got blazing speed and soft hands and he should be Sirmon's top target this fall.
LB/RB Parker Chamberlin (5'11", 225, '17) – Chamberlin is the leader of what should be a very good Cougar defense. He's outstanding vs. the run and his instincts are second-to-none.
DE/TE Peter Davis (6'3″, 230, '17) – If there's another high end recruitable athlete on the Bothell team this fall, it's Davis. He's big, he's physical and he knows how to get after the quarterback.
Overview
After winning their first state championship in 2014, most knew that Bothell would take a step back, but the thought of them not making the playoffs wasn't really even a consideration. However, if you looked at the loss of talent due to graduation as well as some of legendary head coach Tom Bainter's staff that moved on to other jobs, the recipe was there for a slide.
That being the case, this fall, the Cougars looked poised for a bounceback and the expectation is they could play the spoiler role for several championship contenders as they continue to build toward another state championship run.
The key for Bainter's charges will be the progress of quarterback Jacob Sirmon , a 6'4″, 220-pounder who has all of the physical tools to be an NFL signal-caller down the road.
As a sophomore, Sirmon struggled to find any sort of rhythm and he was running for his life on almost every play. He still managed to complete nearly 60% of his passes for over 1,200 yards while throwing for 11 touchdowns and 11 interceptions.
If he can double his touchdowns and cut his interceptions in half, that would be a huge step forward for both him and the team.
Helping Sirmon's cause will be an offensive line that struggled in 2015, but which returns several key cogs and the expectation is they will be much improved this fall.
Tackle Jesse Sims (6'2″, 250, '17) will handle Sirmon's blindside protection while guard Nnamdi Iheke (6'1″, 225, '17) is a leader along the interior, on both sides of the ball.
The leader up front is center Lucas Jones (6'0, 240, '17). He makes all of the calls and his consistency was missed during a five-game stint in 2015 when he sat out with an injury.
A name to put in the back of your head is tackle Hunter Smith (6'5″, 260, '18). He's raw, but he has a ton of potential and the Bothell staff is very excited about what the future holds with him.
At tailback, Jalen Ford (5'7″, 160, '17) will be the main man in the backfield. He's shifty and quick and he should be able to put up some solid numbers behind an experienced offensive line.
The receivers are still a work in progress, but Kevin Liu (5'11", 155, '17) is a game-breaker with legit sub-4.5 speed. Da'vicious Wilson (6'2″, 160, '18) is another name to remember.
The front seven on Bothell's defense should be a team strength heading into the season with experience and talent at almost every spot.
Along the front four, Peter Davis (6'3″, 230, '17) is a big-time player with the ability to affect the game both as a run-stopper and as a pass-rusher and Iheke is a steady force inside.
The linebackers are led by Parker Chamberlin (5'11", 225, '17). He's smart, instinctive and he's got the ability to make plays sideline to sideline.
Jaelen Percival (6'0″, 180, '18) is a playmaker who started almost every game at the strongside linebacker spot as a sophomore last season and Tuli Tevaga (5'11", 230, '18) is a rising star at the weak inside linebacker spot.
The secondary is a bit of a question mark as only one full-time starter, safety Tanner Gunnells (6'1″, 175, '17) returns, but the Cougars' coaching staff has plenty of talented youngsters who could see time as well.
The Bottom Line: With the amount of talent that left the program following the state championship run following the 2014 season, it's not a big surprise that Bothell was in a bit of a rebuilding mode, but now that the 2015 season is behind them, the Cougars appear to be back on the upward trend and they should be a state playoff contender this year and if things break right for them, they could make a run into the quarterfinals or even the semifinals while looking for a possible championship run in 2017.
Key Games
@Kentwood (9/9)
vs. Woodinville (9/23)
vs. Skyline (10/6)