Click for Jarrell Anderson Highlights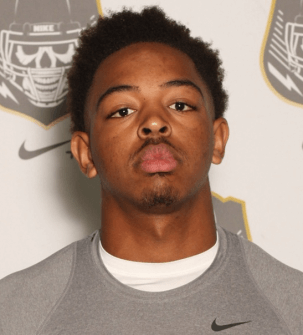 Last spring, 2018 Bethel (Wa.) WR Jarrell Anderson was one of the rising stars among prospects in the region and that remains true after a solid junior season and he recently updated Northwest Elite Index on where things stand as he heads into the offseason.
In 10 games this season, Anderson hauled in 713 yards and six scores and while those numbers look good on paper, he said he's not satisfied.
"I didn't meet my expectations," Anderson admitted. "I had a goal of being nominated All State. It hasn't came out yet, but I don't think I achieved that level. I was able to become First Team All League as of right now which is fine but not enough for a playoff birth for the team other than not making the playoffs from a personal standpoint I feel good, but I feel like could've done better."
On the recruiting front, Anderson still holds his offer from Idaho and he's getting attention from a handful of other schools that like what the 6'4″, 220-pounder brings to the table.
"So far it's been UC-Davis, Northern Arizona, Montana State, Oregon State, Missouri, Colorado, Eastern Washington, Washington and Washington State," Anderson noted. "I've gone to a couple of (Washington's) games and I had a great time there watching the game and being part of that atmosphere.
"I've also been down to see Oregon State when they played Cal, but other than that, I haven't had the time to get over to other schools to watch their games."
Anderson plans to hit the camp circuit this spring and summer and with his size and athleticism, he could wind up with at least a few more offers before the start of his senior season next fall.
We'll continue to keep track of Anderson in the coming weeks and months and we will update news on him as it happens.