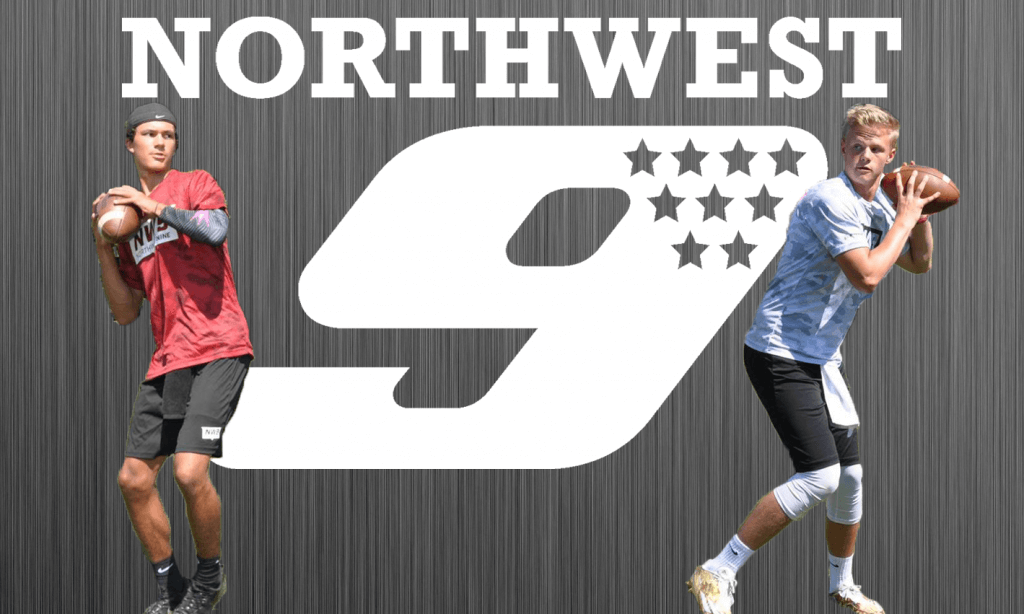 The Northwest 9 is excited to announce a three-city, four-event regional tryout format for selection into the 2017 Northwest 9 Finals.
This is the third year for the Northwest 9, and in 2016 they started a tryout process that brought 75 of the regions top QB's to the Seattle area for a single tryout. This year they will be expanding to Salem, Oregon, and Spokane, Washington, and will be open to any QB looking to tryout.
"We wanted to get out to different areas to ensure we are being as accurate as possible in our search of finding the Northwest's top quarterbacks," Jake Heaps, Head QB Coach and Director of Camps, told NEI. "The other benefit for having multiple Regionals is to give the athletes an opportunity to compete at more than one tryout if they chose."
With other conflicting events, many QB's were not able to attend last year's single Seattle event, so the Northwest 9 has added a second Seattle date, making for our total regional tryout opportunities.
"Seattle is the leading Market in the Northwest," Heaps said. "We wanted to give athletes that are playing multiple sports the ability to attend by providing multiple dates.
"Our second Regional in Seattle is also a last chance for QBs to make their case to be invited to the Northwest 9 Finals."
Northwest 9 Regionals are structured events. Athletes will be put through advanced drills that are designed to test accuracy, footwork, athleticism, and football IQ.
"The tryouts will be an intense two-hour workout," Heaps noted. "We will be testing all aspects of the quarterback position. The athletes will be evaluated with the top performers being selected on the day of the event.
"It is important to note, the Northwest 9 Final roster will NOT be completed at the events. Our staff will meet the days following the 2nd Seattle Regional to send out final invites."
The Northwest 9 will evaluate the following three things when selecting a QB for the Finals.
1. Past Performance, which is game film evaluation.
2. Present, Performance at the Regional Tryout.
3. Future, What is the athletes future college projection?
Dates for the regional tryouts are as follows. Seattle #1 – April 2nd, Salem – April 15th, Spokane – April 30th, Seattle #2 – May 7th.
"We are beyond excited to get going and we look forward to seeing who emerges as the top quarterbacks in the Northwest Region," Heaps added. "Our staff has tremendous pride in the athletes in this area and we are grateful we can put on an event that showcases the best the Northwest has to offer!"
Visit – Northwest9.com for more information.