Click for Ronnie Rust Highlights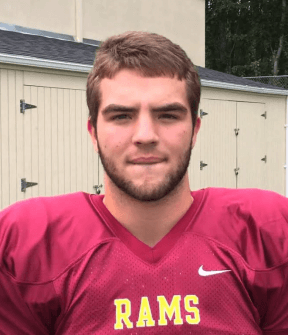 Even though he's committed to play baseball for Oregon State once he gets to college, 2016 Central Catholic (Portland, Or.) RB/S Ronnie Rust is open to playing football for a school. So far, he's still waiting on his first offer to play on the gridiron, but that could be changing in the near future as several schools have been giving him a long look.
"So far, yes, I am committed to play baseball at Oregon, but I am open to other schools," Rust told Northwest Elite Index recently. "I have been talking a lot with Utah State, Oregon State, Portland State and Washington State and a little with Eastern Washington.
"I'm working on putting together some film now. Oregon State and Portland State went to my game vs. Oregon City (September 18th)."
As a senior this season, the 6'0, 202-pounder has totaled 495 yards and six touchdowns on just 57 carries while totaled 60 tackles from his linebacker spot even though he didn't play against Gresham last weekend due to a bruised heal that he needed to rest.
Rust is considered a solid prospect on either side of the ball, but he sees himself as more of a defensive prospect.
"I'm more of a safety type," Rust noted. "I think I am more of a defensive player, but at the same time I enjoy playing both ways.
"I think that my aggressive and physical mindset along with knowing schemes and where to be at the right time helps me be affective on defense."
Central Catholic, 4-2, will take on Barlow (Gresham, Or.) this Friday night.