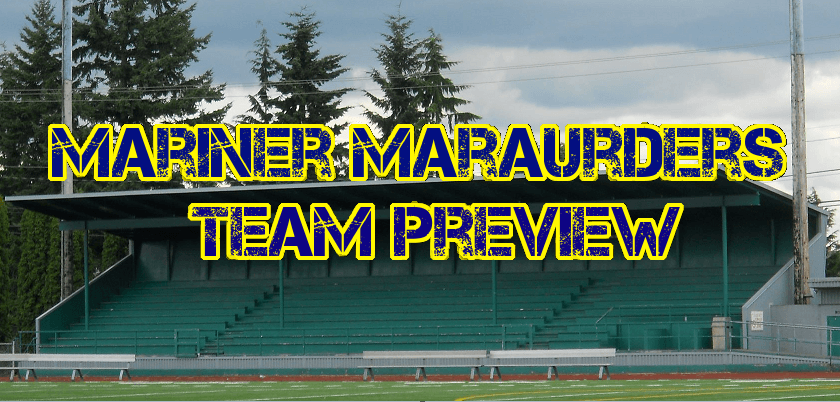 Key Players
RB Darius Brown (5'5″, 160, '17) – Brown isn't very big, but he had an impressive junior season and he will be one of the featured players on offense. He's much more physical than his size would indicate and very tough to bring down with the first hit.
QB J.J. Walker (5'11", 170, '17) – As a junior last season, Walker was a pleasant surprise for head coach Mark Stewart and his staff. He throws a very nice deep ball, but he's at his best creating problems for defenses with his legs.
DB/RB Anthany Smith (5'11", 195, '17) – Smith is a playmaker and leader on both sides of the ball.
OL/DL Windy Isaia (6'0″, 285, '17) – Isaia leads the way on both the offensive line and the defensive line, but his future appears to be on defense where his quick first step and natural strength allows him to anchor against the run.
LB/TE Cayden Herbert (6'1″, 215, '17) – The coaches love the intensity Herbert plays with and he's one of the more physical players in the WESCO conference.
Overview
Last season was Mariner head coach Mark Stewart's first with the Mauraders and they wound up 4-6 while making the post-season.
This year, the goal is the put themselves into a position to challenge for the WESCO title while continuing to build the program back up after a few down years before Stewart took over.
Toward that end, over 140 players turned out for spring football and Stewart said he's encouraged by the direction of the program and feels the leadership is in place to help his team take that next step.
"We've got some leaders in place and I feel like the effort is there with the program that we should be much tougher this season," Stewart said. "We still have a lot of work to do, but so far, I am really happy with the progress we've made and I think we we're on the right track for where we want to be."
Offensively, Stewart has a two-headed monster in quarterback J.J. Walker (5'11", 170, '17) and tailback RB Darius Brown (5'5″, 160, '17).
Walker, a senior, is a threat with both his arm and his legs and Stewart likes his progression this offseason.
Brown is the leader at tailback, rushing for over 1,000 yards and 15 touchdowns last season and he's poised to be one of the top runners in the conference if not the state this fall.
Joining Brown will be multi-purpose threat DB/RB Anthany Smith (5'11", 195, '17), an athlete who could line up at wide receiver or as a wing-back in Mariner's offensive scheme.
Up front, the Marauders are going to be pretty young, but they will have senior Drew Johnson (6'1″, 235. '17) at right guard and he'll be counted on to be the leader early on as players get more experience.
"Drew has done a great job of getting those guys going," Stewart said. "He's our leader and the guy everyone looks to when things get going."
On defense, Mariner has DL Windy Isaia (6'0″, 285, '17) to clog the middle. As a junior last year, he led the way with 60 tackles and four sacks and he's poised to get All-WESCO honors this fall.
Joining him will be two youngsters — Isaiah Harris (5'10", 210, '18) and Abraham Zerabruck (5'11", 180, '18) — both of whom have the coaches excited about their potential.
Cayden Herbert (6'1″, 215, '17) heads up the linebackers and he's a real leader there while Jordan Davis-Miller (5'9″, 175, '18) is considered an up-and-coming prospect for the Marauders from his middle linebacker spot.
The secondary features Smith and Tim Kukhotskiy (5'10", 150, '17) as returning starters, but the player to keep an eye on is junior safety CJ Castille (5'8″, 160, '18), a player the coaches think has a bright future.
Bottom Line: Stewart is a program builder. After a successful stint at Meadowdale a few years ago, he took over a Mariner program that has some talent in it, but had fallen on some hard times in recent years. With his run-oriented offense and tough defense, Stewart should be able to build a consistent winner in south Everett. Challenging for the WESCO 4A title is the goal this season with an eye on future state playoff runs down the road.
Key Games
@ Oak Harbor (9/2)
Vs. Marysville Getchell (9/9)
@Kamiak (9/23)