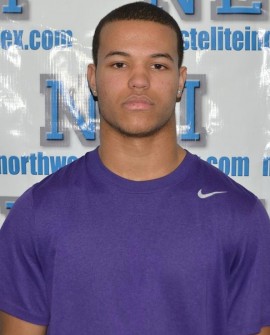 Trevon Bradford (5-11 180 ATH/CB) of Oregon City is one of the top players in the state for the class of 2016 and a kid that we got to know well over the off season. He recently received his first offer from one of the top D1aa programs in the country in Montana St.
Bradford is a threat to go to the house any time he has the ball in his hands, earning 1st team all league honors in 2013. He went for over 1000 all purpose yards and 8 TD's and could be the most dangerous return man in the Northwest. Referencing the offer from MSU Trevon says, "It feels good to finally have been offered, as this is the first step to playing college football which has been my dream since I was a little kid."
Wide receiver Coach Cody Kempt is doing a phenomenal job recruiting the region for the Bobcats and the offer to Bradford only helps solidify that. Oregon City will be a state title contender over the next two seasons, as the 2016 class is special with the likes of Conner Mitchell, Kiahve-Dennis Lee, and Aaron Parker also projecting to a high level of collegiate football.
Look for Trevon to be a high profile Pac 12 type kid with continued progression. He was a standout on Barton Football's Vegas 7 on 7 underclassmen team and an athlete that we will hear much more from in the weeks ahead. Congrats to Bradford on what will be the first of many.