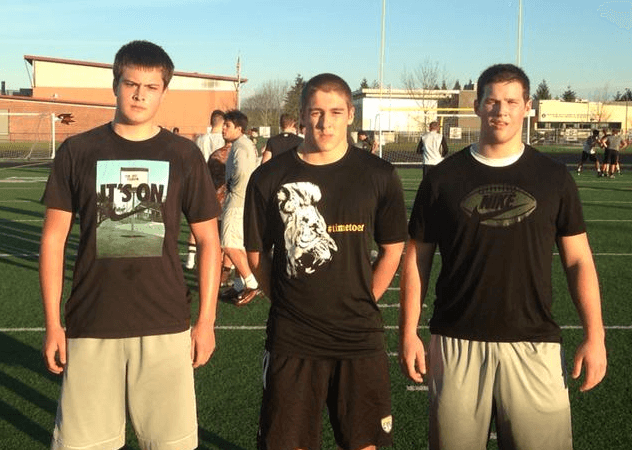 As we move into the off season we begin to take a look at the top athletes in the State of Oregon for the 2016 class. At the top of the charts among linebackers will be Jesuit's Mike Petroff (6-2 220), who returns after a 1st team all league season in 2014.
The Crusaders will be a legit state title contender, bringing back a special senior class, that started 7 athletes as Sophomores in the 2013 championship game.
Petroff brings a unique combination of size and speed to the table. We have seen a multitude of D1 LBs come out of Jesuit over the last decade, with the likes of Joey Alfieri (Stanford) and Owen Marecic (Stanford/Cleveland Browns) leading the way.
Mike carries a 3.62 accumulative GPA and has lofty goals moving forward saying, "Ultimately we want to win the state title next season, while personally my goals include being named the defensive player of the year and signing a letter of intent with Stanford."
No one is exactly sure what the future holds but Petroff will have options at the D1 level. He is an outstanding kid first and foremost, and will be one of two primary LB's on the BFA 7 on 7 Oregon squad, that will travel to Las Vegas in a couple weeks for the national tournament.
Expect to hear much more from the Metro League standout in the coming year as his stock continues to rise.