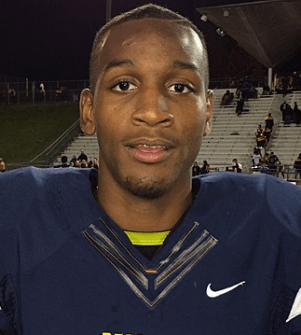 When you're a wide receiver in the Wolverine's program, you had better be a special type of an athlete because, even though they are throwing the ball more, you still won't get the amount of targets that you normally would see in a different type of offense.
This summer, the 6'4″, 195-pounder took his athleticism on the road, hitting several camps and proving he belongs at the highest level of college football.
"I went to the Northwest Elite camp up at Lynnwood (Wa.) High School and then I went to the Opening camp in Eugene, Washington's camp, Oregon State's camp and LSU's camp," Penn said. "After the Oregon State camp, I just felt like it was the best place for me.
"I loved the small town feel and that there isn't a lot of distractions there for me. I can just focus on school and football. I also like the fact that their class sizes are small, so you have a better chance to learn."
Penn committed to OSU over offers from Hawaii, Washington State, UNLV, Utah, Utah State, Montana and Eastern Washington and he's been talking quite a bit with schools like Washington, UCLA and LSU as well.
"They all like me and I'm going to visit a few of them before I sign," Penn said. "I'm pretty locked in with Oregon State, but I want to make sure I made the right decision for me, so I'll probably visit Hawaii, then maybe LSU, that's one I'd like to take and of course, I will visit Oregon State eventually too."
After losing to top-ranked Bishop Gorman last week, 35-7, Bellevue will travel to Mercer Island to take on the Islanders in their first Kingco 3A conference game of the season.