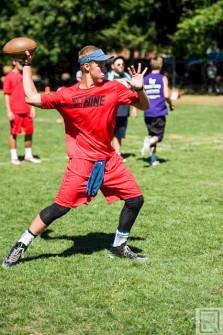 2018 Bothell (Wa.) QB Jacob Sirmon received his first off on Tuesday when Washington head coach Chris Petersen extended him an offer. The sophomore updated Northwest Elite Index on recruiting and if he's even thinking about making an early decision.
"I got offered by the University of Washington tonight," Sirmon told NEI. "I've gotten to know coach Petersen and coach (Jonathan) Smith over the past year or so and they said a big reason they wanted to offer me is because they liked me as a player and my grades are exactly where they want them to be.
"Being so close to their program, basically in their back yard, has advantages and they said they've had their eyes on me and they liked me and wanted to offer."
Sirmon has been a mainstay over the past couple of years at Husky Stadium for games and he said he's seen a lot of progress and that the future is bright.
"Coach Petersen and coach Smith have their process and they are doing some great things there," Sirmon said. "I think as their recruiting classes get stronger and the guys keep getting more in tune with the program and the system, they have a lot of young guys, that that will really benefit them."
In addition to the Huskies, Sirmon also has been in contact with a handful of other programs.
"I've talked with Oregon a little bit and Washington State quite a bit," Sirmon said. "I also have been hearing from Georgia and Florida State, but not a lot yet."
As far as a decision timeline, Sirmon, whose father David, uncles Peter and John and cousin Cy have all been through the recruiting process, so there is no urgency at this point in making a decision.
"I think it's too early to even really say when I plan to make my decision," Sirmon said. "I'm just focused on my season at Bothell and then I will start to look at things and see where they stand."
"This first offer is great and I'm very thankful, but it's still really too early to even start to think about a decision or when I might make it."
Bothell, currently 2-2, will take on rival Woodinville this weekend at Pop Keeney Stadium.