Click for Liam Fitzgerald Highlights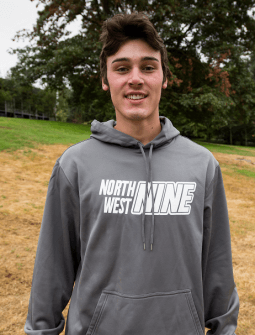 The trigger man on one of top offensive attacks in the state of Washington is Camas QB Liam Fitzgerald.
At 6'1, 190 pounds, Fitzgerald has the size to hang in the pocket and make all of the throws, but it's his ability to make plays with his legs that make him special.
"I like to scramble and extend plays with my feet," Fitzgerald told Northwest Elite Index recently. "I can also be the primary runner or run when things break down, so I can hurt defenses with my arm and my legs."
So far this season, while helping to lead the Papermakers to an 8-0 record, Fitzgerald has completed over 60% of his passes for over 2,200 yards with 26 touchdowns while rushing for 200 more yards and two scores on the ground.
This past offseason, Fitzgerald hit the camp circuit and he worked quite a bit on his mechanics as well as reading defenses.
"I went to the Northwest 9 quarterback camp and worked on reading defenses this summer," Fitzgerald noted. "I also worked on my speed and power with weight training and speed work this off season."
Fitzgerald has an offer from Montana Tech and he's been hearing from Eastern Washington, but otherwise, things have been a bit slow.
"So far, not a lot has come of (the interest)," Fitzgerald said. "We'll see. I am focused on my season and I'll worry about the recruiting stuff once that is over with."
With his size, arm, athleticism and natural leadership skills, Fitzgerald is a signal-caller worthy of more offers than he currently has in hand.
Once college coaches get a look at what he can do on the field, he should see more opportunities present themselves.
Fitzgerald leads Camas into battle this Friday against Heritage in the final game of their regular season.