Click for Cale Lindsay Highlights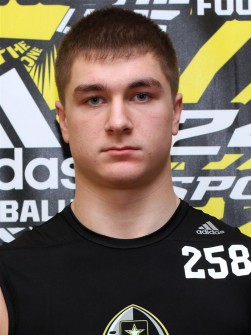 The Lakes Lancers have seen a resurgence this season and one of the reasons is their tough defense. The stop unit has been outstanding this season and a major cog in the machine is 2017 MLB Cale Lindsay.
"I'm probably better as a run-stopper," Lindsay told Northwest Elite Index as he and his team prepared for their big game against O'Dea tonight. "I can visualize where the ball-carrier is going and I have the ability to close and then make the play.
"I feel like it comes naturally to me. I can read the field well and make plays."
As a sophomore last season, Lindsay had 86 tackles and so far this season he's racked up 68 in nine games.
"I'm down a little from last year because teams have been keying on me a lot," Lindsay noted. "It's been a good challenge for me and made me get better."
This past summer, Lindsay got to work on both the field and in the classroom, working on the finer points of his overall game.
"I worked a lot on my speed so I could be better in space," Lindsay said. "I took .2 off of my 40 time and that has been huge for me this season.
"I also watched a lot of film and worked on my footwork and I also hit the weight room. I improved on both my bench and my squat. All of those things have helped me be a better overall player this season."
Since he's just a junior, things have yet to really take off on the recruiting front for Lindsay, but that will likely change this winter and spring.
"So far it's just been a lot of letters and stuff like that," Lindsay added. "I've been hearing from Washington, Washington State, Arizona, Navy, Pacific Lutheran and some stuff from Central Washington.
"I went to the Central Washington camp last spring and the Nike Regional in Eugene and then also the Northwest Elite Camp."
Lindsay is a true MIKE linebacker with the ability to make plays all over the field. He's got great football instincts and he is a sure-tackler. If he continues to lift and work on his physicality at the point-of-attack, the 6'2", 225-pounder could wind up with several early offers as more schools get a look at what he can do.